In response to a world where 24 hour environments are increasingly becoming the norm, and the demand for flooring solutions which can be installed with minimal impact on daily business is on the rise, Forbo Flooring Systems' has launched Allura Puzzle; a new luxury vinyl tile (LVT) collection that can be quickly and easily 'puzzled' together, without the need for an adhesive or tackifier.
Allura Puzzle is a collection of completely loose lay tiles that can be installed by simply using a rubber mallet to 'puzzle' the pieces together. With no need for an adhesive and minimal subfloor preparation required, the tiles can be installed over existing floors, including ceramic ones, and walked on immediately after installation, reducing downtime and minimising impact on daily business.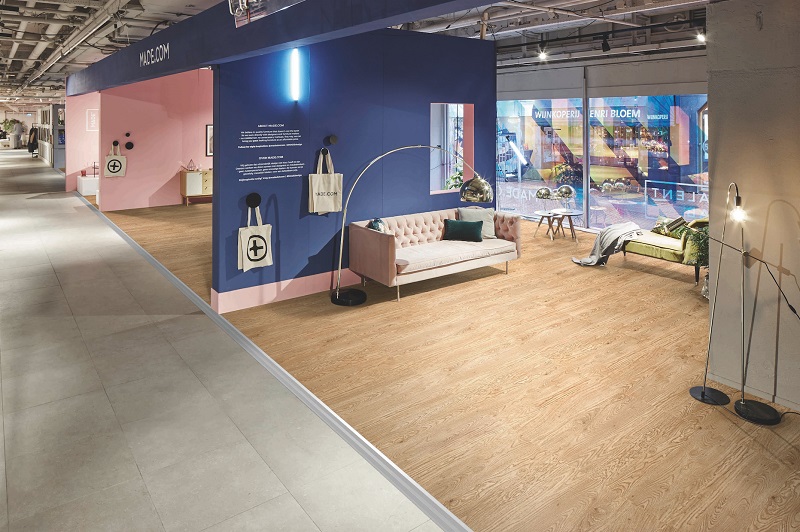 Janet Lowe, Head of Marketing UK and Ireland at Forbo Flooring Systems said: "As consumers continue to demand a 24-hour service, particularly in retail, there is an increasing need for flooring that can be installed in minimal time, and with minimal disruption and downtime. Allura Puzzle is an attractive proposition for these applications as the floor covering is not only easy to handle and to install, but it is also easy to maintain and replace.
"The large scale 96cm x 96cm loose lay tiles have been designed to seamlessly interlock with each other on all sides, without the need for it to be tessellated. Allura Puzzle can also be fitted while the premises are still in use and can be removed with ease if a redesign or new layout is needed due to the fact there is no adhesive used."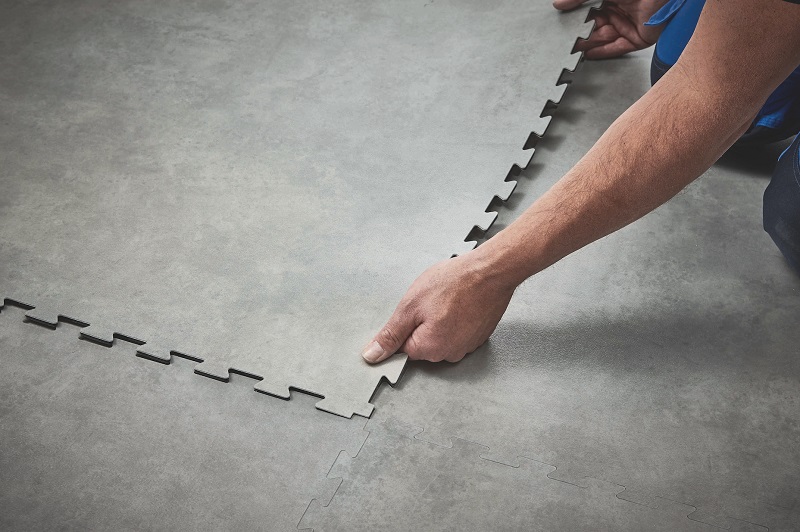 The collection consists of 12 colourways in an array of wooden and stone shades. Offering the aesthetics of its natural counterpart, with the advantages of a strong, comfortable and durable vinyl, Allura Puzzle differentiates itself not only by design but also by its quality. Designed for high traffic areas, the LVT provides a dimensionally stable and balanced product that lays flat and stays flat for a completely loose laid solution.
What's more, Allura LVT is 100% phthalate free, REACH* compliant and produced in Europe with low emission levels. The excellent dimensional stability also ensures safe and hygienic floors are created, as dirt isn't trapped in the seams. Allura Puzzle is just one of the ranges in Forbo's Fast Fit collection of genuinely loose lay products which includes sheet, tile, plank and entrance products.