Dorfold Hall is a beautiful Jacobean mansion near Nantwich in Cheshire. As well as being a stunning wedding venue, Dorfold Hall is recognisable having featured in The Making of a Lady and Foyles War.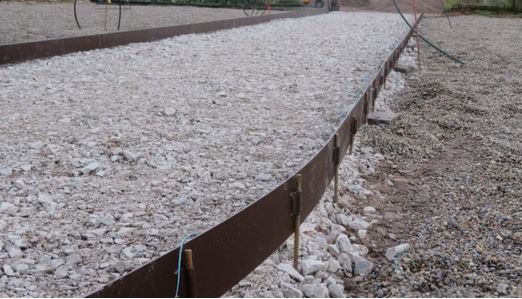 Over the years, the owners have carried out renovation work to a number of the buildings and are currently revamping the edging to the paths and driveways and this is where EverEdge have come into the picture.
EverEdge have been asked to produce a number of Titan steel edgings as well as steel rings for edging around trees and even a statue. The EverEdge Titan range is 2.5m long and available in a range of sizes, thicknesses and finishes. In this case, the client wanted a relatively low, unobtrusive edge so elected for a 125mm high edge finished in brown to match the natural edge of a lawn.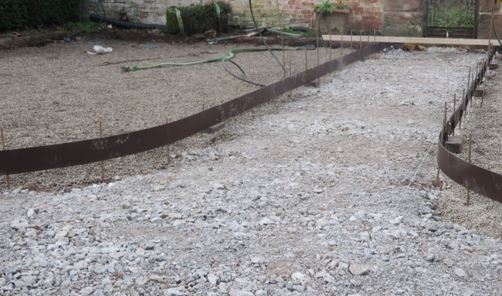 We have been delighted to be involved at Dorfold Hall, it is a stunning estate to visit and we look forward to seeing more pictures in the spring once everything is in place.
To learn more about Dorfold Hall, please follow the link here