The restyled DESSO Essence family is the latest offering from the worldwide leader in innovative flooring, Tarkett.
An established favourite in the DESSO product portfolio, the newly re-coloured carpet tile family offers four coordinating designs created to fit seamlessly together.
Comprising of the hard-wearing and highly functional Essence, which acts as the collection's building block, complementary ranges Maze, Stripe and Structure have been created specifically for integration. This allows for users to more effectively specify complementary warm and cool neutrals, inject bold accent shades and explore interesting combinations of pattern from across the family of products – the largest interchangeable carpet tile collection available on the market, with a palette of 67 colours.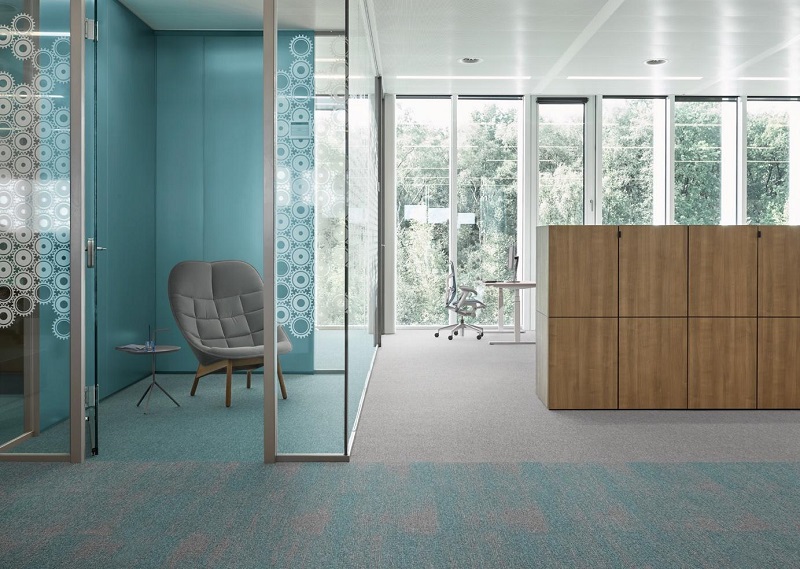 "All of the products within the Essence family can be used together to offer bespoke flooring schemes that are also high-quality, hard wearing and affordable" comments Olha Hanzlik, Marketing Segment Manager UK – Workplace and Hospitality.
"We understand that every project comes with unique requirements, and so refreshing and expanding our popular Essence family for complete integration means regardless of the specification, setting or style, there is a seamless solution for all."
Essence
As the family's base, Essence is a strikingly simple flooring solution – offering affordable excellence and endless creative scope for commercial interiors. The plain loop pile Essence tile comes in 31 strong colours – featuring everything from teal through to burgundy.
Essence Maze
Essence Maze boasts a stunning geometric pattern with 12 colour choices. Its refreshed palette draws on eight neutral shades – ranging from light to dark – and four accents, for producing dramatic effect. Starting with anthracite grey and taupe browns, and moving on to eye-catching reds, greens and navy blues, the individual tiles grant endless possibilities. Every option can be paired with Essence tiles in a block colour, and installed in a random format to striking effect.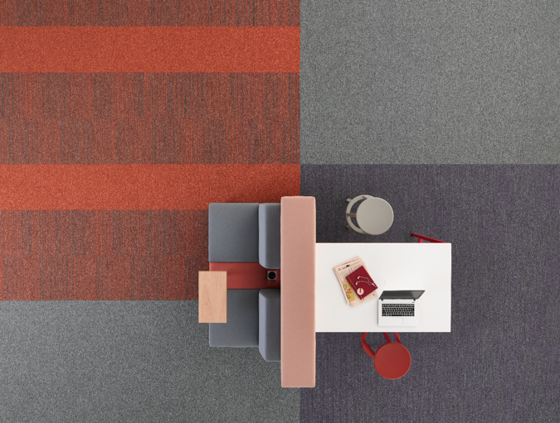 Essence Stripe
Ideally suited to a commercial setting, Essence Stripe adds a sense of youthful playfulness to the Essence product family, boasting a linear design with stripes in varying thicknesses, and a palette of refreshing colours. The low level loop pile tile offers a strong commercial base, with five neutral options including anthracites, greys and beiges, as well as seven more vibrant shades of red, orange, blue and purple.
Essence Structure
Essence Structure takes on a more organic form, with an infinite series of fading lines. Its 'stone-washed' look is achieved through the combination of light and dark tones. Seven neutrals, including beiges and greys, create a subtle but interesting effect, while five more vibrant options – blue, teal, deep orange, bright orange and green – make for bold, statement flooring, now also available in a plank format as standard.
Additionally, through a focus on Cradle to Cradle® design, every product is made in a way that helps to preserve natural resources. A choice of backings is also offered, including DESSO EcoBase and SoundMaster Lite.