Leading washroom designer, manufacturer and installer, Washroom Washroom, has expanded its offering to provide bespoke high quality joinery by joining forces with partner company Cre8 Joinery Solutions.
By working together on key projects, the two companies have been able to strengthen their offering to clients across the commercial, leisure, education and residential sectors to provide a comprehensive solution.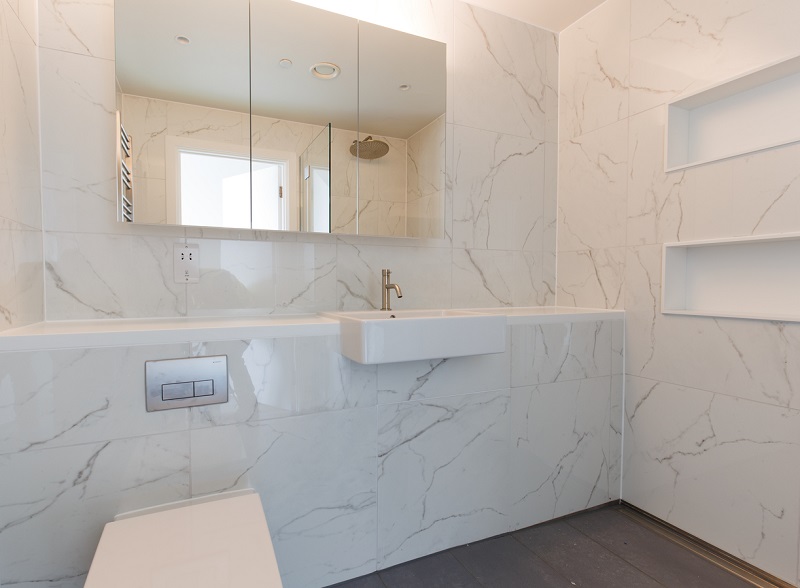 Their joint offering encompasses bespoke joinery items, including lift lobbies, reception desks, staff kitchen areas, breakout seating and pods as well as meeting room fit outs in addition to bespoke washrooms, showers and changing areas.
This collaborative approach is increasingly important for high end commercial sector projects which demand a co-ordinated interior design. Creating washrooms and changing room areas which complement other common areas of a building is therefore often a key part of the brief and by drawing on the joinery expertise of Cre8, Washroom is able to deliver all aspects of a project.
Working together also effectively reduces the number of different subcontractors required on site, making the project smoother from start to finish.
Trevor Bowers, director at Washroom Washroom says: "We both pride ourselves on delivering bespoke projects to an exceptionally high quality finish, utilising a mix of traditional and innovative materials, which has helped us build a strong reputation as individual companies over the last 17 years.
"By pooling our joint expertise and craftsmanship on certain projects we're able to offer our clients an even greater range of services, all under one roof, to deliver projects on time and on budget."