Remeha Quinta Pro high-efficiency condensing boilers have been selected to supply reliable, quiet, energy-saving heating at Wiltshire Council's new digital hub in Corsham.
The hub is situated in Corsham's Mansion House, a previously vacant, landmark building in Corsham town centre that now provides small units, meeting rooms and break out areas for local digital start-up businesses.
The historic, Grade II-listed property has been sensitively refurbished, and a new glass-fronted extension added to house the main entrance, flexible working spaces and a large informal meeting area.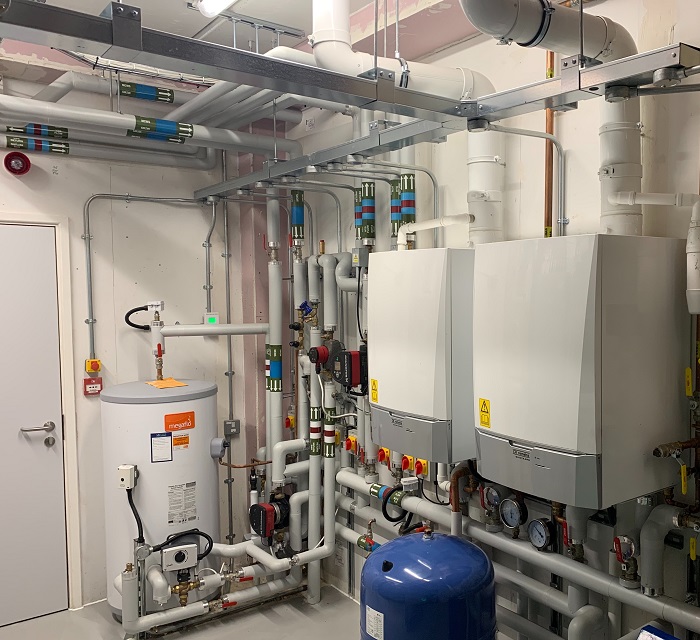 Providing a comfortable, energy-efficient working environment throughout this new annex are two Remeha Quinta Pro 30 boilers. The boilers feed into the underfloor heating on the ground floor and supply radiators and radiant panels on the upper floors for space heating.
Bristol-based MJD Mechanical and Electrical Services Ltd, working for principal contractor Beard Construction, explained the benefits of installing the Remeha Quinta Pro boilers.
"Efficiency is a key priority for the Council," said MJD's Contract Manager/Estimator, Kris Hudd. "We recommended fitting Quinta Pro boilers as we find them consistently reliable and efficient.
"With their higher-than-average operational efficiencies, they were the best solution for this project as they will help keep bills low at Corsham Digital Mansion while delivering the required high-performance heating."
Space was a major concern due to a number of unexpected challenges within the new plant room.
"The plant room design had to be reduced at the build stage, so we found that we had less available space to work with than originally anticipated," continued Kris. "The requirement to run a ladder from the plant room to the roof brought further space constrictions as we effectively lost an entire wall.
"Fortunately, the Quinta boilers are incredibly compact, which helped us overcome these potential restrictions."
The plant room is located in the middle of the extension, so quiet operation from the boilers was an essential consideration for the new office environment.
"Low noise was an important factor as the plant room is effectively in the centre of the office space," said Kris. "But we were really impressed by the Quinta boilers which boast a quiet operation of 46dB."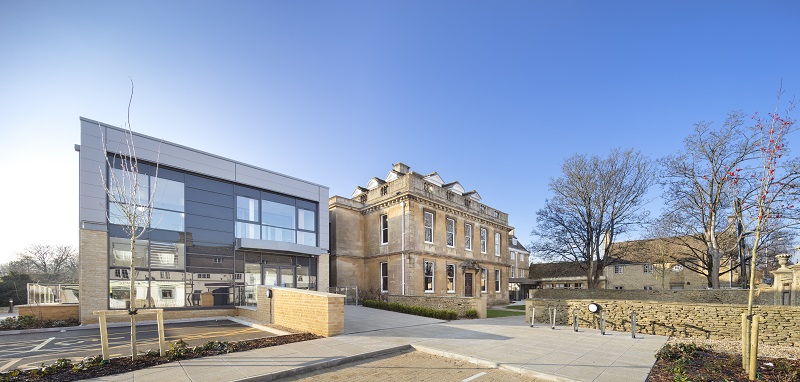 The project went well with the Quinta Pro boilers connected to a Building Management System at the final stage for optimum performance. The BMS is controlled by Wiltshire Council from their head office to ensure maximum operational efficiencies.
The Quinta Pro wall-hung condensing boiler range delivers high gross seasonal efficiencies of 95% for greater than average energy savings, combined with ultra-low NOx emissions. Its extremely compact design makes it suitable for individual installation or as part of a multi-boiler cascade or rig system.
The Quinta Pro is suitable for use on sealed systems and open-vented installations and perfect for both new and retrofit installations. This popular wall-hung boiler series is available in a wide range of outputs and for use with natural gas or LPG.
A variety of cascade and bespoke-designed rig options are also available to enable faster installation of multiple Quinta Pro boilers in compact, space-saving configurations.