The Big Red Book is Laidlaw's first full range brochure, providing a comprehensive view of Laidlaw's complete architectural solutions offering including Architectural Ironmongery, Access Control, Balustrades and Integrated Doorsets products.
Everything you need to know about Laidlaw is now all in one place.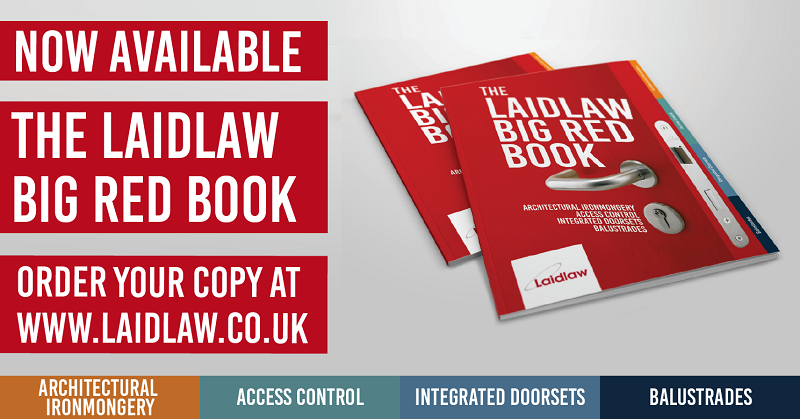 With over 1,000 priced products, including Laidlaw's own Orbis range, you will now be able to use the unique reference numbers to order in branch, by phone or online via www.ironmongeryandmore.com.
For easy reference, suggested selling prices excluding VAT have been included across ironmongery and access control systems products.
To get hold of your free copy today, visit the website – www.laidlaw.co.uk.