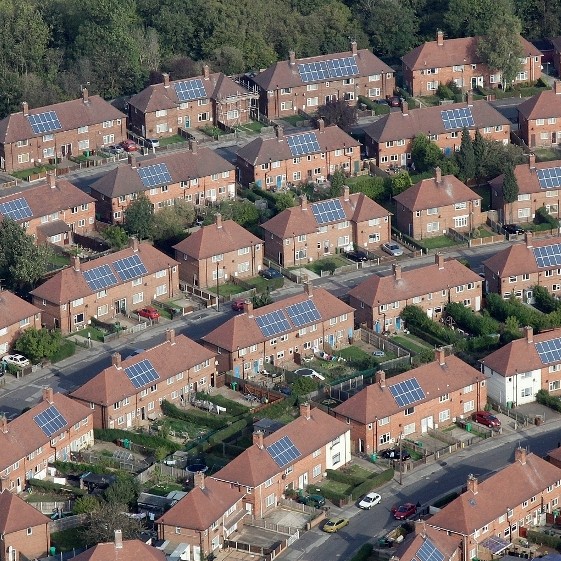 UK homeowners are being sent inappropriately targeted marketing information across different industries every DAY, according to exclusive research from the Energy Saving Trust.

A third are receiving junk mail, cold calls, spam emails or calls from salesmen daily, while 80 per cent are receiving this information at least once a week.

The Energy Saving Trust can enable more accurate consumer targeting from companies offering green measures. This comes a month after the Office of Fair Trading wrote to more than 50 of the leading double glazing, insulation and solar panels companies, asking them to ensure they are providing consistently good standards to consumers as part of a drive to raise compliance standards across the energy efficiency sector.

This follows the launch of the Green Deal, an innovative new government financing mechanism which enables people to pay for energy-efficiency improvements through savings on their energy bills.

Philip Sellwood, chief executive at the Energy Saving Trust, said: "There is clearly a market out there for green measures, but the key to selling them effectively is targeting, targeting, targeting.

"Catching homeowners at the right time with the right energy efficiency measure for their home has always been crucial for businesses, and will continue to be the case under Green Deal. This will not only build consumer trust through sending information relevant to them, but also save businesses money through more efficient marketing.

"We have extensive and detailed information on what is happening with the UK's housing stock, and where. Our team of experts know which energy saving improvements have been made in certain areas, and which areas still require upgrades that could benefit the homeowner.

"This information can prevent companies wasting time on a 'spray and pray' approach."

The IPSOS Mori survey of more than 2,000 UK adult householders, conducted between 28 September and 2 October 2012, found there is high demand for energy efficiency measures, despite one in five homeowners being confused about what to buy. Those consumers are increasingly turning to trusted organisations like the Energy Saving Trust to look for a 'stamp of approval' before installing these measures.

The survey found 39 per cent of homeowners say they have an interest in installing a boiler with a better energy rating. Just under half (44 per cent) say they have an interest in installing double glazing, while 45 per cent of UK households are interested in fitting insulation to their home.

Further findings from the IPSOS Mori poll revealed that when it comes to energy efficiency advice half of people had been approached with by phone, 37 per cent through direct mail, 36 per cent through a salesman calling and 16 per cent through email.

The Green Deal, which launched in January, is a new UK Government financing mechanism designed to help householders and businesses increase the energy efficiency of UK properties.

The Green Deal enables private firms to offer consumers energy efficiency improvements to their homes, community spaces and businesses with no upfront payments. Costs are recouped through the savings made on energy bills, with money passed on direct to Green Deal providers by energy companies.