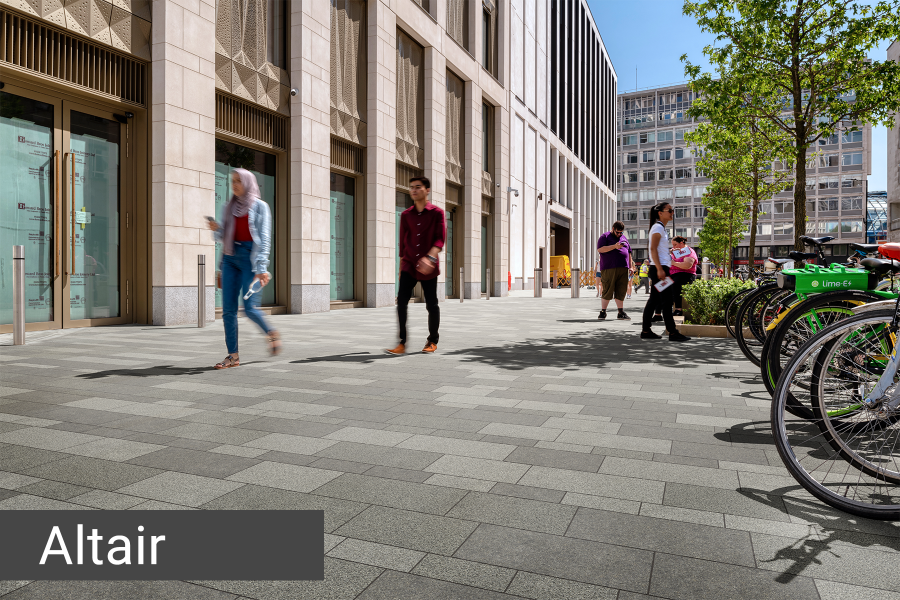 Epitomising contemporary design, the stunning, naturally dark hues of black granite continue to see unwavering demand from architects seeking to bring their modern paving and landscaping projects to life.
Launched this month, Marshalls four new black granite ranges offer wide ranging choice and flexibility when added to the brand's existing Proteus range. Each granite collection provides a variety of shades and finishes from flamed and fine-picked to polished and our unique 'clear blast'. With capabilities for paving, kerbs, setts, steps, street furniture and bespoke pieces, the possibilities are endless.
Altair is a fine-grained granite with a subtle sparkle, capable of anything from unique radius kerbs to large-scale furniture.
Vela is a medium-to-coarse grained granite, with a uniform appearance and bluish-grey undertones. Quarried in large blocks it can be used for an array of applications from paving to water features.
Tritanial is a basalt granite offering rich, black tones for smaller element paving and setts.
Kreuzberg is another basalt granite, adding further deep black shades to the collection and available for paving, tactile paving and kerbs.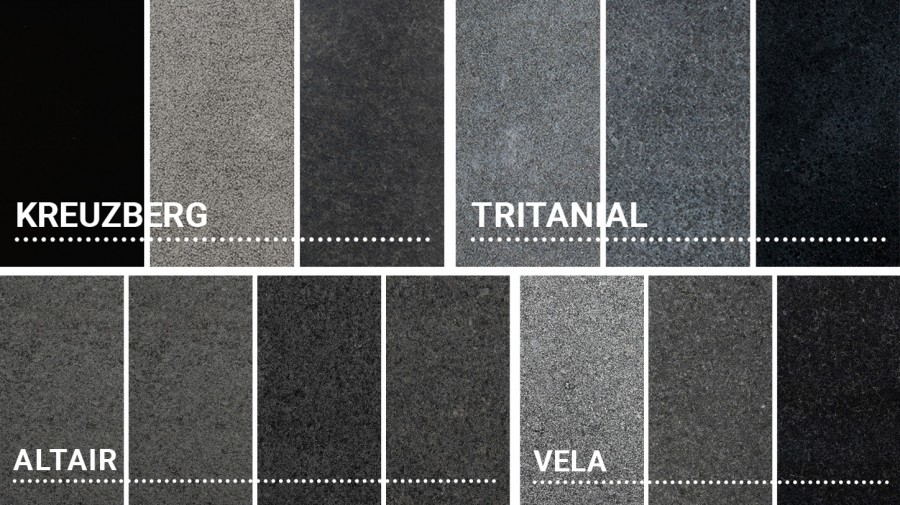 Dave Stanger, Natural Stone Trading Director at Marshalls, comments:
"We're excited to launch these new black granite ranges to our customers and start conversations on how these stunning materials can help bring those visions to life, with confidence in the consistency of supply and in the quality of the products. Having options in the portfolio that meet all of our customers' needs, whether they be for form or function, opens up so many possibilities."
Marshalls works only with long standing suppliers who are committed to consistent quality, supply longevity, and our high standards in respect to ethics and human rights.
The new ranges are available to order now. You can browse the products here.