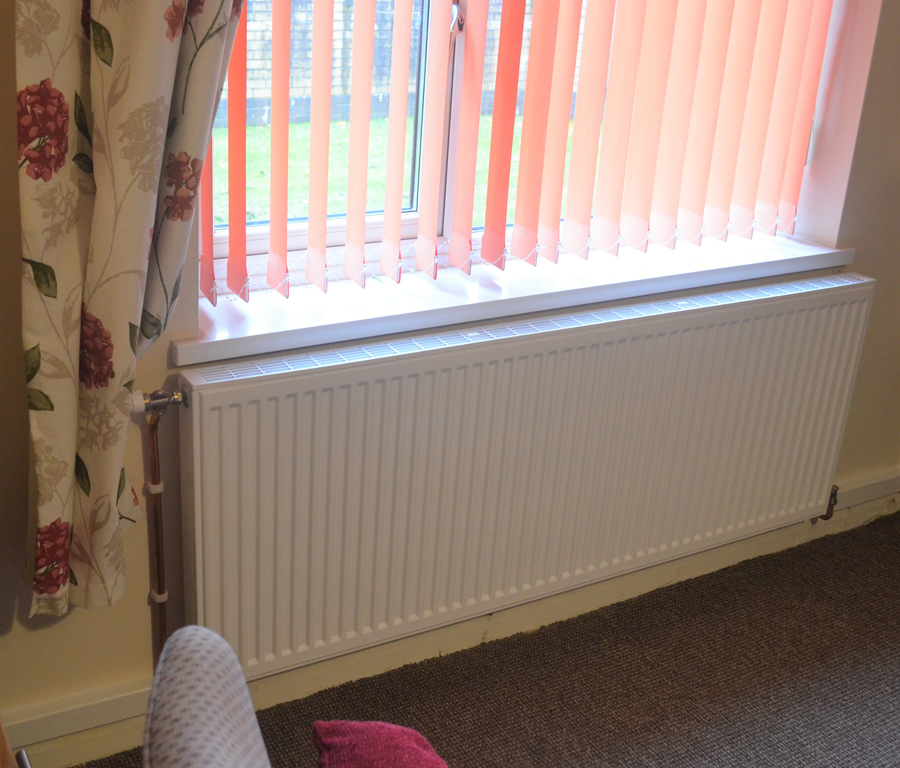 Henrad Radiators, a brand of leading radiator manufacturer Stelrad, is celebrating the completion of a major contract with Newport City Homes in South Wales with more than 7,000 Henrad Compact radiators installed by contractor Gibson Specialist Technical Services in Bridgend. The contract began back in 2018 with heating system replacement projects across Newport City Homes social housing development at Dyffryn Estate to the west of Newport and came to completion recently with the replacement of the heating systems in Aneurin Bevan Court sheltered housing scheme in Dyffryn.
Kevin Moulton at Gibson STS says the relationship with Henrad has been a good one: "We have been able to install good quality radiators across the contracts we have serviced for Newport City Homes and have seen the radiators delivered as and when we needed them. They have been delivered in the numbers and to the addresses where we needed them, so we didn't have to store too many radiators on site at any one time. It's worked very well for us."
You can find out more about the Henrad range of radiators by heading for www.henrad.co.uk.