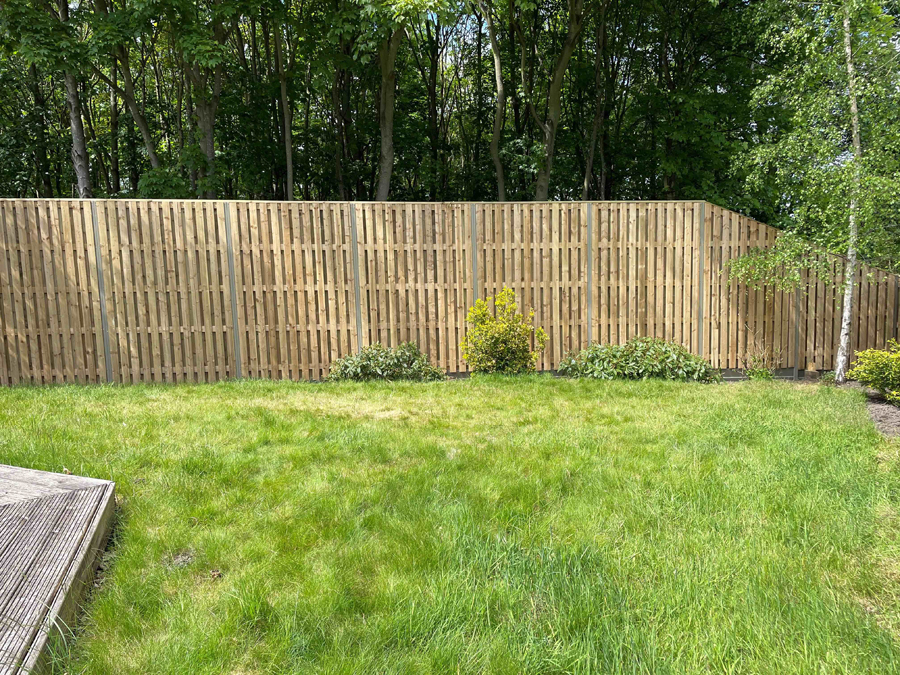 Recently, fencing expert Birkdale was contacted to supply its new Commercial DuraPost® to a residential fencing project in Stanley, Durham. With his previous timber fencing system proving ineffective against strong winds, homeowner Ian Young sought a system that would provide a long-term and aesthetic solution to his fencing needs.
Located in the North East of England, Stanley regularly receives strong winds and heavy rainfall. As such, when it comes to fencing in such an area, it is crucial that a system with maximum strength and durability is specified.
Located on the corner of a housing estate, Ian Young's 30m garden fencing line is particularly exposed to the rampant winds of County Durham. Over the past fourteen years, Ian had tried out a number of fencing solutions; but each had succumbed to extreme weather or rot. As a result, a new fencing system that was both wind and rot resistant was required. Furthermore, as the house backs onto a public footpath, Ian was looking for a fencing system that would be tall enough to offer security as well as privacy.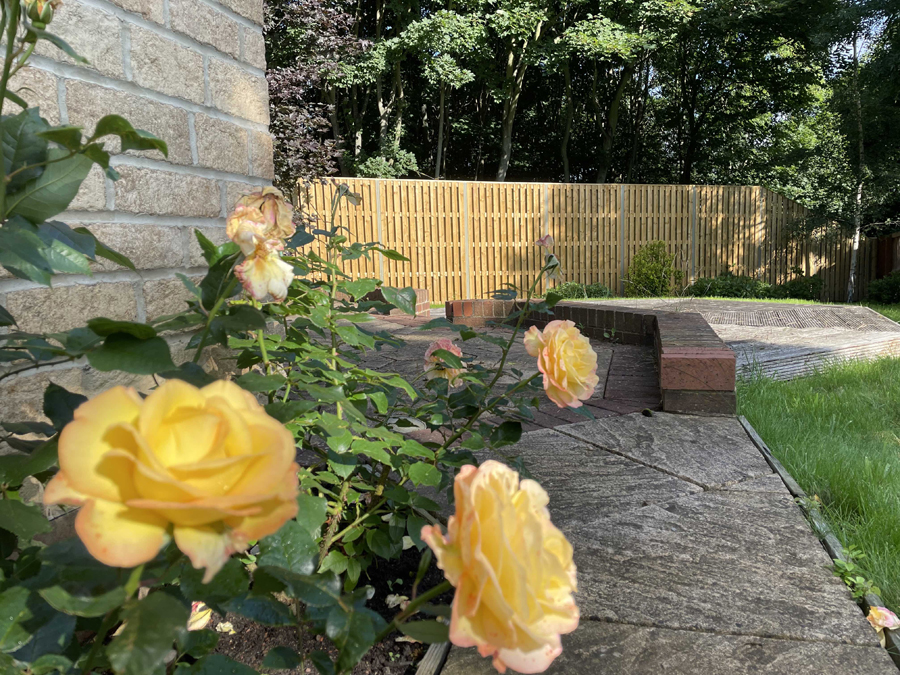 "We didn't want to put ourselves in the same position again, with a fence that couldn't stand the test of time," said Ian. "I started doing some research online, looking for alternative fence post materials. I looked into concrete and timber sleeve wraps, before eventually coming across steel and DuraPost® by Birkdale. I was immediately impressed by the Commercial DuraPost®, particularly when I learnt it had been tested for wind speeds of up to 90mph."
Manufactured from cold rolled galvanised steel, the entire DuraPost® range has a superior strength-to-weight ratio in comparison with traditional concrete and timber fence posts. When compared with the Classic DuraPost®, Commercial DuraPost® has a greater thickness of steel, affording even greater strength. The greater height options of the Commercial DuraPost® also suited Ian's privacy needs – opting for the 4m posts which would sit 3m high above ground level.
"I was further attracted by the range of colours that were available in addition to the standard galvanised steel finish," Ian commented. "I selected Olive Grey which provided the perfect aesthetic to suit my garden design."
The polyester powder coatings used to colour all DuraPost® products are salt spray, impact, scratch and humidity tested. This ensures that the coating is completely corrosion resistant and adds to the overall durability of the product.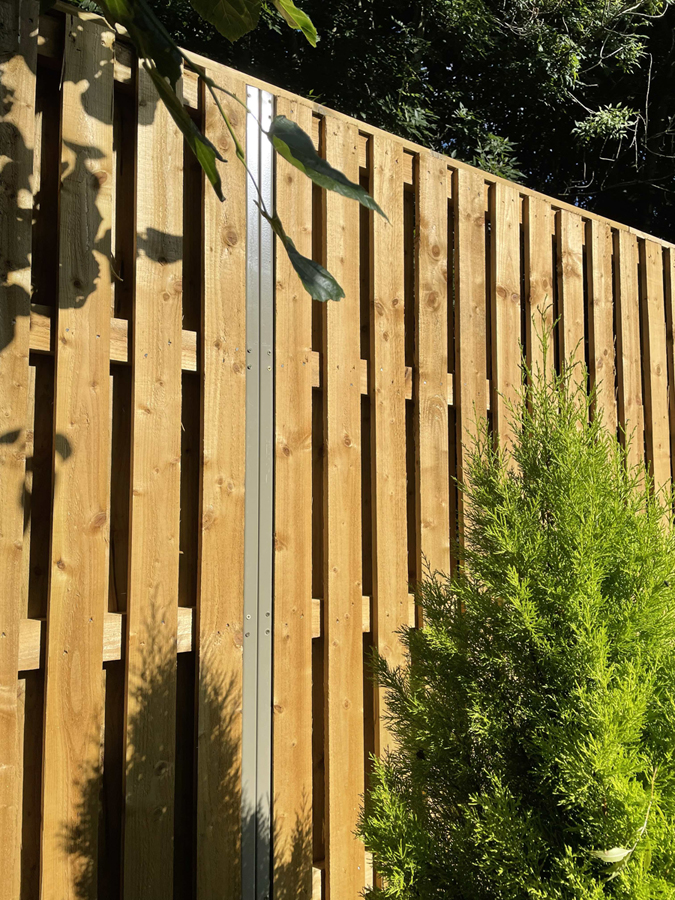 With the system selected, Ian called Birkdale's head office to take the next steps regarding installation, where he was put in contact with Regional Sales Manager, Bruce Dickson. Ian explained that he wanted a solution quickly; due to the weakening fences that remained on his property. In response, Bruce put him in contact with Aaron Dennis, a local fencing installer who had been trained with DuraPost®, who began installing the system just a few weeks later.
"I was impressed with how versatile Commercial DuraPost® is," commented Aaron, having only installed the Classic DuraPost® system previously. "It would work well for any small-scale garden or larger industrial environment.
"In this case, we decided to border each side of the fence rails, as opposed to close boarding on just the one side, in order to make the solution more wind resistant. I was able to achieve a really straight, neat finish easily using the DuraPost®.
"I will definitely recommend DuraPost® to others. It is so much lighter that concrete and once you put it in, it's in for good."
"My expectations were completely exceeded," added Ian. "I can't praise Commercial DuraPost® or Aaron enough. Alongside its longevity, the fence looks superb. As a result, our next-door neighbours have had their fencing refurbished as well. I'll have no qualms recommending Aaron and DuraPost® to them."
To find out more information about Commercial DuraPost® by Birkdale please visit: www.birkdalesales.com/durapost/commercial-durapost