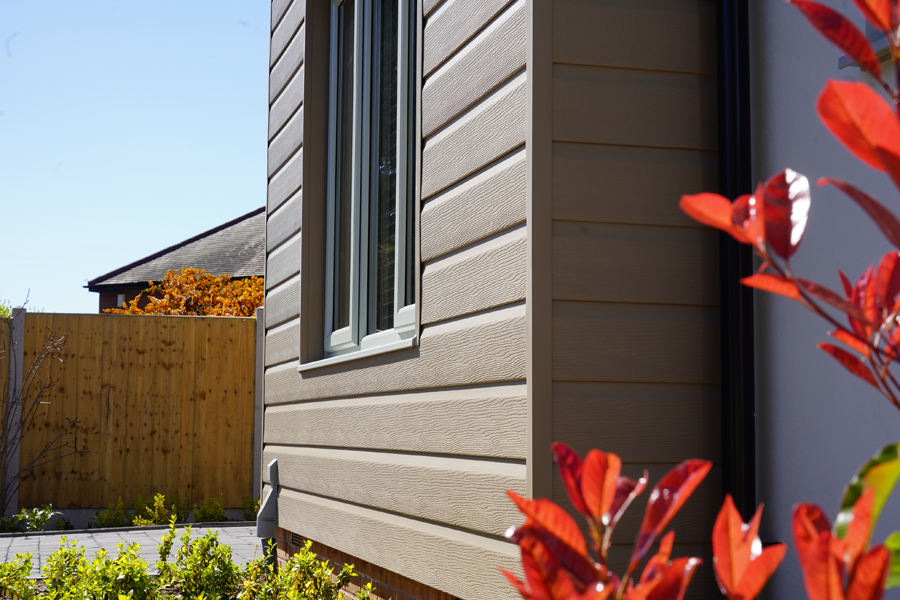 The cladding market was traditionally dominated by timber so most of the current designs you see on houses are based on a traditional look. But things are changing, and we are now seeing an increasing switch to PVC cladding as the benefits of the material become more widely acknowledged. Our top cladding customers have seen their sales grow 55% in the past two years, which shows the strength and the potential of the market.
PVC cladding has many well-understood benefits over timber such as ease of installation, maintenance-free, and long lasting performance, without in any way compromising on the traditional façade finish. PVC cladding has also evolved, and a growing number of house builders now see it as the default solution.
The evolution of Freefoam cladding
The cladding market is multi-layered in terms of customer expectations at different entry points. Some customers want performance at the lowest cost. Others are prepared to pay a bit more for different designs, while a new market exists for more robust and distinctive designs. There are plenty of products on the market to meet the needs of each subsector.
Freefoam saw a growing market opportunity for cladding – it's one of the easiest ways to transform property facades and boost kerb appeal. We launched our Fortex PVC cladding over 15 years ago and we have been adding different cladding types and options to it ever since to meet changing customer profiles and demands.
As demand grew, we developed the range and colour options in response to market trends and consumer preferences. For example, grey shades are particularly sought after at the moment, and Fortex now includes four contemporary greys – all of them very popular – to match the popularity of greys in windows and doors.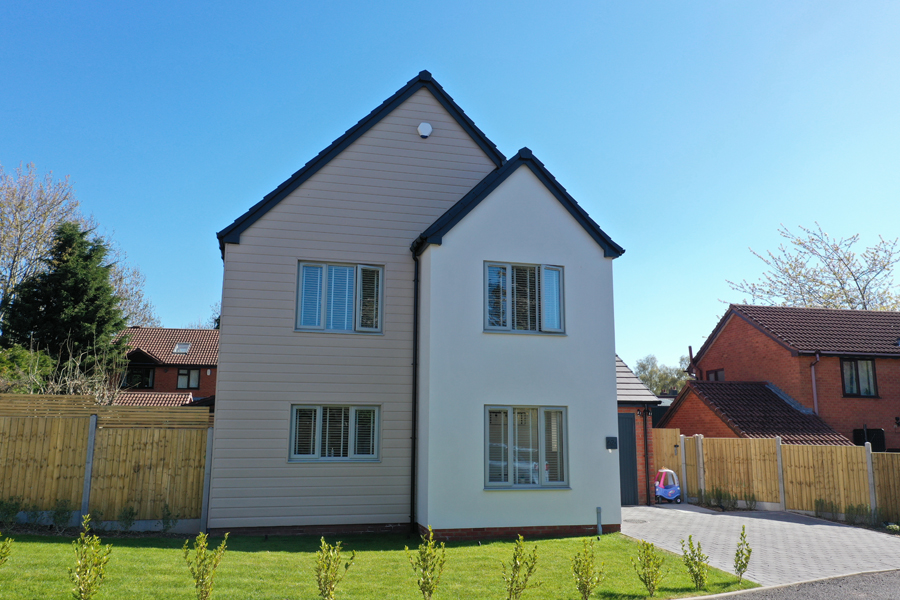 Future opportunities in cladding
The upward trend for cladding is set to continue, particularly as housebuilders, and more importantly their clients, learn the benefits of low maintenance PVC cladding. We also expect to see different cladding styles and colour preferences come to the fore, as cladding manufacturers increasingly diversify their offer to mirror regional and national trends.
As demand grows, so too will competition. This's a good thing as it encourages everyone to up their game! Freefoam is currently working on new product developments that will further enhance our product range technically and aesthetically, with new lines launching in the next couple of years, as we look to stay ahead of competitors.
Discover more about Freefoam's wide cladding range by calling 01604 591110, visiting www.freefoam.com and following @Freefoam.