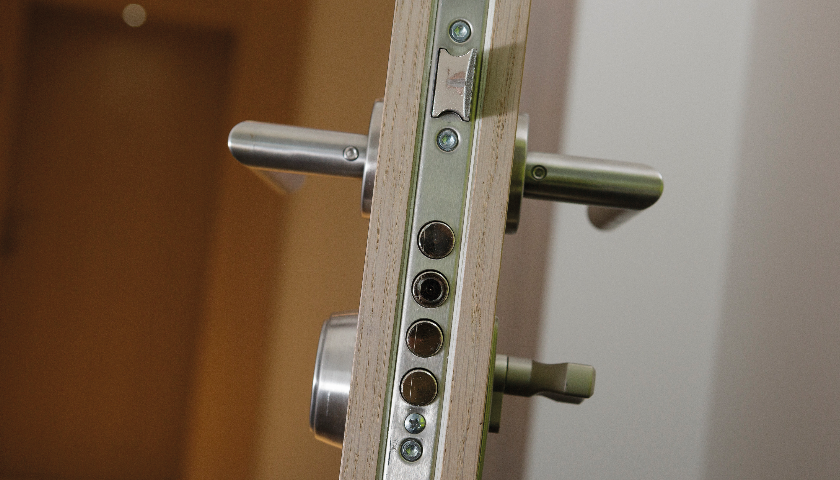 If you were selecting a car for security reasons, you wouldn't be looking for one that just had 4 wheels, an engine and a door you could lock, selecting the right secured by design (SBD) doorkit is not dissimilar.
It is not simply a case of meeting the minimum requirement, with a piece of paper that says SBD Tested, anything will do. After all there is so much more to consider in the modern build environment, from fire rating to life cycle expectations and installation to design flexibility.
Portaro SBD Interior timber Entrance Doorkits from Vicaima provides just that scope, with ease of assembly, quality materials, outstanding performance and design appeal as standard, all encased in one of the most comprehensively certificated products on the market.
Of course, one of the first considerations for any project or development is how will it look and will it fit in with the project design theme. Here the Portaro SBD system provides a rarity in today's somewhat limited market. With matching door, frame and architrave in a myriad of veneered, foil, laminate, paint lacquered and even special finishes, the Portaro system offers complete design freedom, so that performance does not equate to compromising aesthetics.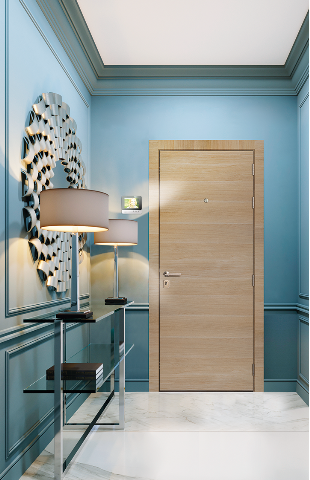 Beyond the finish itself, design configuration also offers flexibility, with a choice of either a conventional architrave or for a seamless face the Inverse system, where door sits flush with its surroundings. All door systems incorporate a 3-Point locking system, handle and security escutcheon, together with an automatic dropseal.
Returning to our choice of car for a moment, another prerequisite in any purchasing decision, would be to lift the bonnet for a peak at the engine. Obviously a little harder to do with doorkits, however it should be remembered that the important performance of any security door assembly is often not visible to the naked eye.
Here again no 'cutting corners' or 'good enough' criteria are employed when manufacturing a Portaro SBD Doorkit. The doors themselves are constructed with heavy duty and high-density cores, surrounded by double timber rails on all sides, complete with hardwood lippings.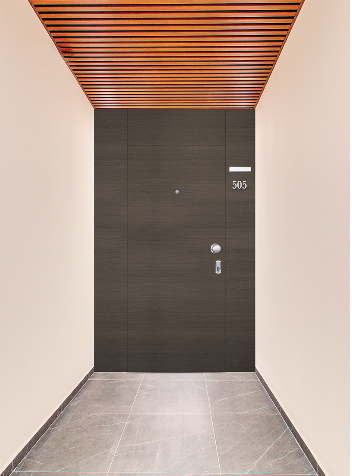 Furthermore, the frames are made from hardwood and come pre-fitted with fire, smoke and acoustic seals.
From the installers perspective, the Portaro SBD System really is the complete package. Supplied as doorkits for ease of fitting on site, the carefully and separately wrapped doors come pre-machined with all primary components, alongside the boxed and matching frame/architrave sections with simply connecting parts and screws. All designed for easy and rapid assembly.
There are so many reasons why Portaro SBD Doorkits offer the ideal entrance security solution, of which these are just a few:
Certified Secured by Design with dual scope Fire and Security certification
Sound reduction performance with Acoustic AC35 and AC36 options
Completely matching door and frame surround
Ease and speed of assembly on site components and construction
FD30 to FD60 Fire Rating
SBD Inverse Model