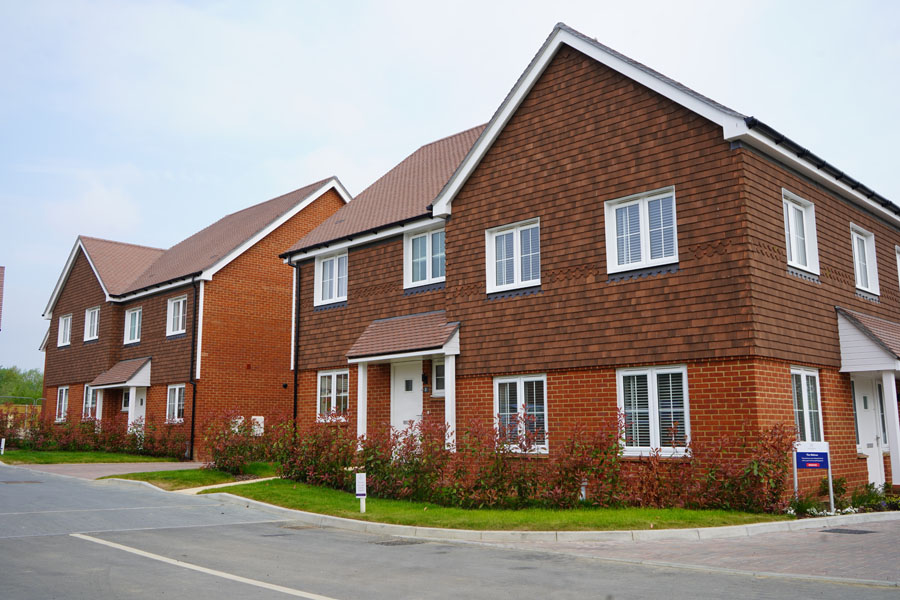 Ask housebuilders what they value in suppliers and most say meeting their needs reliably. Successful builders learn to be agile. They respond to what's selling well and don't plan sites too far in advance, and need the same agility from their suppliers, plus quality, support and reliable deliveries. So, being able to integrate a national supply chain to meet their requirements locally is critical.
Freefoam, a specialist manufacturer of PVC-UE roofline and external cladding, PVC-U rainwater systems, and interior decorative panelling, has strong ties with housebuilders. Success in new build comes from understanding their needs. We don't push product through an owned-network of trade counters but work closely with independent stockists and merchants to supply them. Together with our national network of stockists, we have the scale, logistics, expertise and service to supply housebuilders with consistent quality on short lead times. It's a national-local approach we call 'The Power of Many'.
Simon Parrott, Freefoam Newbuild Manager explains: "We cater to all size of builders and developers and understand each newbuild customer has specific requirements. So, we offer extensive support to stockists and their housebuilder customers, from a scheduling service (vital for housebuilders working to strict timescales) and technical support in the specification process right through to regular, reliable deliveries and on-site assistance when needed."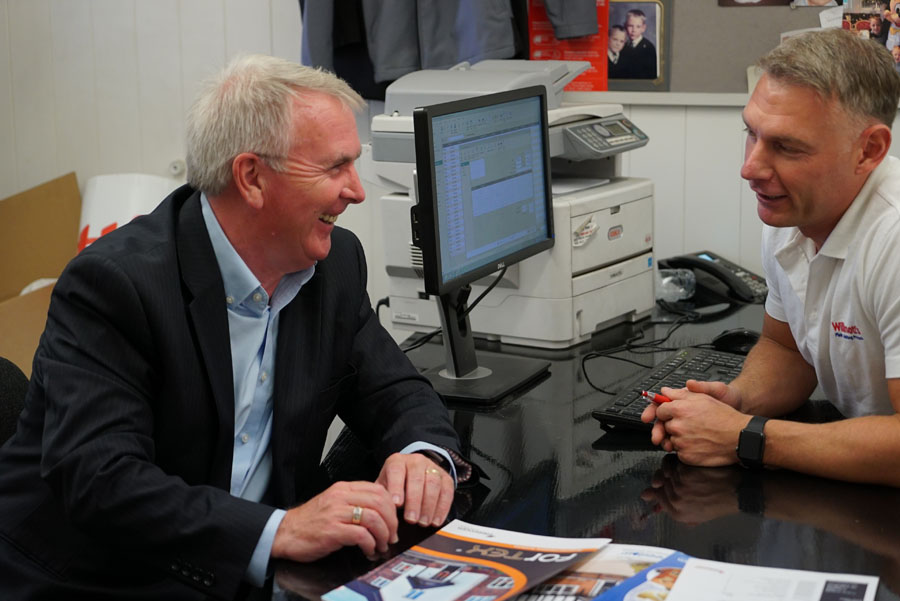 Choice, quality and service guaranteed
We've invested in manufacturing and logistics to operate at scale to provide a wide range of products on short lead times, with very good OTIF (On Time In Full) figures. That's one of the reasons stockist PCP Cladding uses Freefoam. Andy Loasby, PCP Director of Sales explains: "We supply Freefoam products predominantly to the newbuild market and chose Freefoam because we offer a good range of products with the full support of our supplier."
Keith Clarke, Senior Buyer at housebuilder and developer Chartway Group agrees: "We chose Freefoam because of the range, colours and sizes that come with a 10-year guarantee.
"The service and support from Freefoam and PCP Cladding are very good. It's important when we place an order that we get the stock on site as soon as we ask for it, and Freefoam together with PCP Cladding always deliver on time."
Freefoam's eight colours in roofline and 10 for cladding is a big advantage to housebuilders and lets them cater for more unusual requests. George Petts, Business Development Manager at Freefoam stockist Willmott's says: "Freefoam's product range is excellent, and Colormax® is without doubt the best in the industry. Freefoam is quick to react and their range has developed as a result of demand in the marketplace."
Andrew Weldon, Senior Site Manager at Barwood Homes says: "The quality of Freefoam's products is great. We never get any complaints from the carpenters who fit it, which is usually a sign that the product is very good."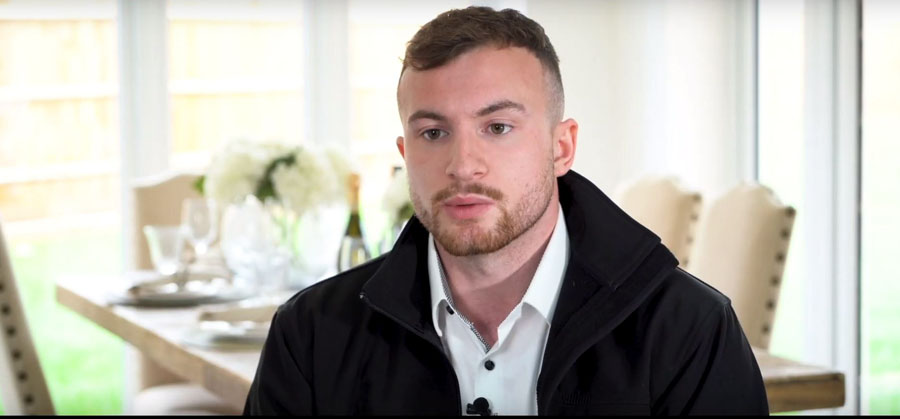 "Freefoam values our customers as much as we do"
Freefoam's collaborative approach benefits stockists' customers as much as housebuilders. We took the strategic decision not to compete with stockists, but to give them the support and service to compete for housebuilder customers to grow their business. Courtney Robertson, Area Sales Manager at stockists General Building Plastics elaborates: "We trade on our independence, and it's important to us that Freefoam is an independent supplier. Freefoam wants us to grow and helps us win newbuild business. They don't have trade counters so we know we can go after new business without stepping on anyone's toes.
"Freefoam provides unrivalled support for newbuild. They give us really quick turnaround on tenders. They're also quick to help if there's any issue on site. We've worked with Freefoam since 1994, and it's down to the quality of products and consistency of supply. Freefoam's choice of products, cladding and coloured products is a big benefit for housebuilders and gives them a competitive edge.
"But the real reason our relationship is so strong is they value us and our customers. Freefoam works with us as a business, recommending us as a newbuild supplier and passes on leads – some of which we've converted into quality, repeat customers."
Courtney concludes: "Freefoam give us unrivalled back office support and are always there to help with any issues on-site. Freefoam want us to grow, and our newbuild business has grown over the past 10 years. I don't think we could have done this without Freefoam."
Willmott's, a leading independent plastics supplier in Reading supplies housebuilders in the South East, and its long-standing success with Crest Nicholson comes from a deep understanding of the housebuilder's needs.
George Petts, Willmott's Business Development Manager says: "Freefoam and Willmott's is a real partnership and we supply Freefoam to nearly all our housebuilder customers. There are sites where only Freefoam is used. Partnership with Freefoam demonstrates how easy it is to succeed."
Oliver Dodd, Site Manager at Crest Nicholson confirms: "We've used Freefoam fascia, soffit and cladding. We work closely with Willmott's and they're renowned for their excellent customer service. Willmott's have won supplier of the year award for the past few years."
Stuart Hume, Senior Buyer at Crest Nicholson adds: "Delivery service from Willmott's is excellent, with next day delivery. They're always helping sites out when urgency is key."
When Willmott's identified an opportunity to reduce waste for Key Partnership Homes, a developer that works with housing associations to design and supply high-quality affordable housing across the South Midlands and Home Counties, Freefoam developed specifications for a bespoke solution. The solution, a 6-metre cladding board, significantly reduced waste for the developer.
We've built these national supply chain partnerships around the needs of housebuilders and developers so our stockist customers can outperform competitors and grow their businesses. To compete successfully for new build, the supply chain has to integrate and synchronise as a single entity, supplying housebuilders through the channel that works for them. So, via a national stockist or local supplier they get the same fantastic service. That's why we call it the Power of Many. Success is seeing customers prosper, because when they grow, we grow.
For more information contact Freefoam on 01604 591110, visit www.freefoam.com and follow @freefoam.