Brilliantly engineered to give the perfect water temperature every time, the Bristan Wave digital shower range provides enhanced functionality and refreshingly aesthetic designs perfectly suited to customers who are keen to tap into the latest showering technology.
The UK's leading tap and shower brand's latest innovation offers a precise and controllable digital experience for the perfect shower every time.
Designed to make a big splash for housebuild specification, the new showers are smart in style and function and comes complete with best brand quality reassurance.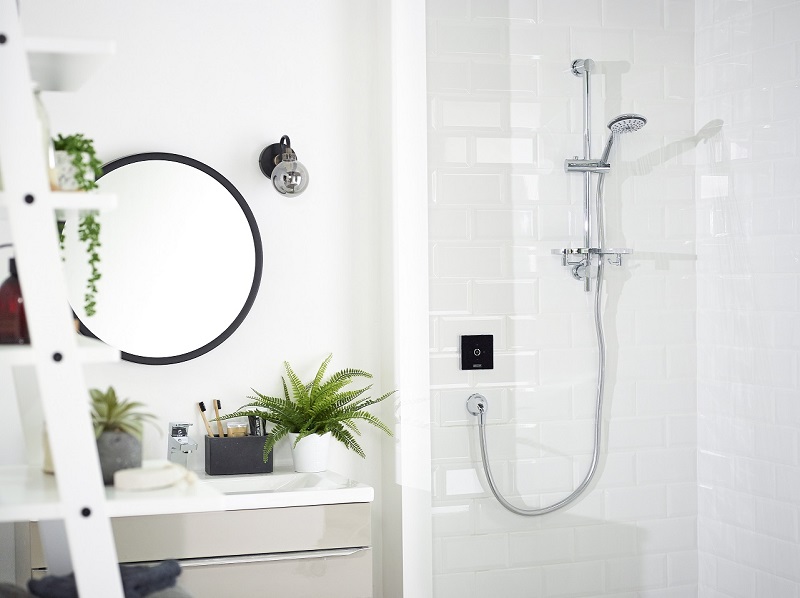 Choose from two models with difference price points and functionality. The Bristan Wave Single Outlet Touchpad and the WavePlus Dual Outlet Touchpad, with multiple shower kits available for both designs.
The Bristan Wave Digital Mixer Shower, Single Outlet with Adjustable Riser kit provides extensive on and off-mode features including pre-heat and memory settings, pause-mode and flow-adjustments, thermal disinfection and eco-flow rate in a compact device.
The Bristan WavePlus Dual Outlet touchpad offers users the same brilliantly simple technology as the single outlet, with the option of switching water flow from a fixed head to a handset depending on user preference. It also includes more memory settings for multiple users.
Featuring a built-in thermostat that remotely controls the water temperature and flow, the Bristan Wave digital shower range is brilliantly engineered to give users the perfect temperature every time. Once the user's ideal temperature has been chosen via the LED touchscreen, intelligent thermostatic technology accurately maintains the temperature and stabilises the flow rate, regardless of changes in water pressure.
For a truly personalised shower, the WavePlus features innovative memory settings so that the shower is already at the user's ideal temperature the moment they step in. It also allows multiple users to store their preferences, including flow rate, temperature and outlet.
Both showers in the range push innovation even further with a unique pause mode that allows users to stop their shower before soaping or shampooing. The feature then remembers the shower settings used previously and seamlessly reintroduces them at the tap of the touchscreen. In addition to offering a customisable experience, this feature is ideal for eco-conscious housebuilders and users looking to limit water consumption.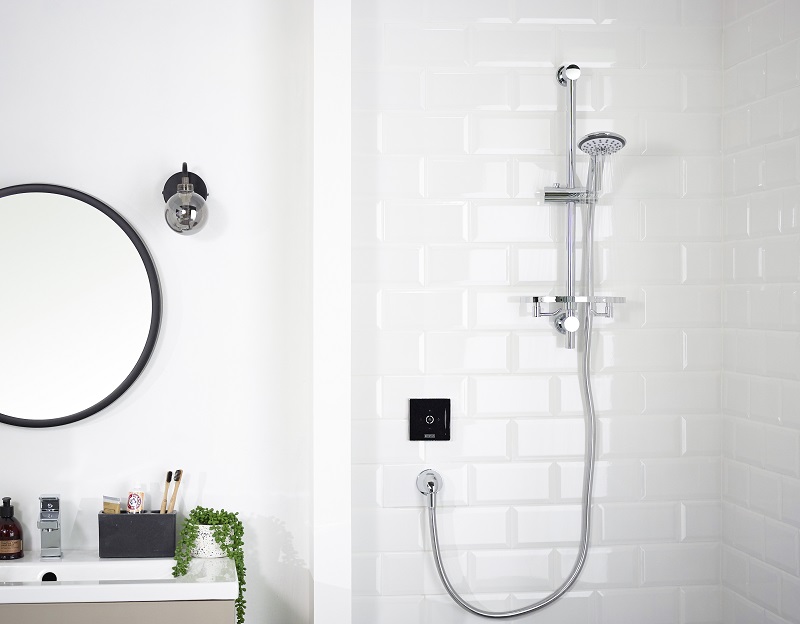 Bristan Wave digital showers will operate from a minimum inlet pressure of 1.5 bar, so are ideal for use with combi-boilers or pressurised water systems. They can also be used with Bristan shower pumps to boost flow in low pressure systems.
Bristan is dedicated to ensuring all its products meet the UK Plumbing Requirements and the Wave digital shower range has been rigorously tested in its own on-site test lab to 200,000 thousand operations. Like all Bristan showers, the Wave includes a 5-year parts guarantee and a 1-year labour guarantee.
Bristan Senior Product Manager, Chris Tranter, says: "The new Wave digital shower range is part of our commitment to providing professionals with an amazing range of taps, showers, sinks and accessories that are consistently easy to choose and use.
"From smart design features, to our dedicated technical support and advice, we're always working hard to make life easier for our customers."