New for 2019, CTD Architectural Tiles has introduced its Porcelain Pavers collection, an extensive range of 20mm-thick porcelain tiles specially suited to outdoor environments.
Comprised of 22 different tile ranges, each and every product in the Porcelain Pavers collection meets all the technical and design requirements for exterior applications.
From terraces and patios to parking areas, swimming pool surrounds, recreation areas and inside / outside combinations, the Porcelain Pavers collection is guaranteed to deliver on practical and aesthetic qualities. Thanks to the 20mm thickness, every collection is extremely durable and resistant to breaks and scratches as well as being fade and frost resistant. Boasting a +36PTV (wet) slip-resistant structured surface, the tiles are also extremely low maintenance thanks to their exceptionally low porosity.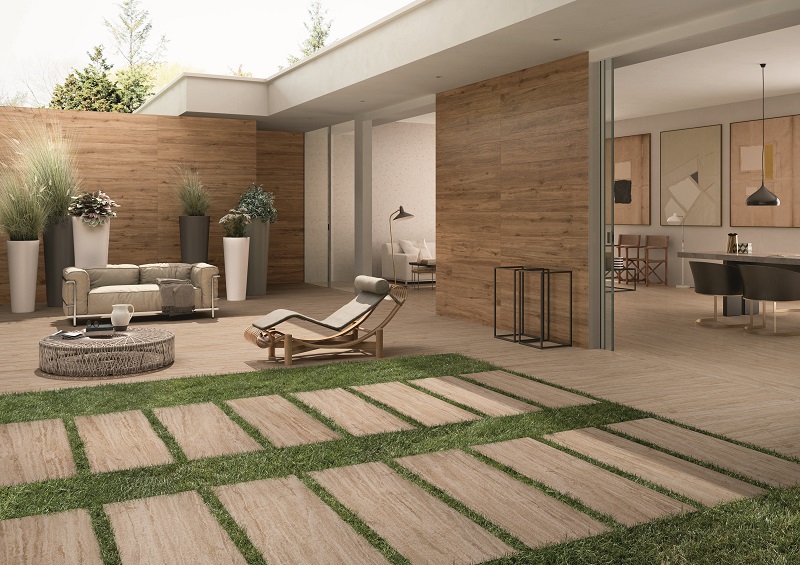 Offering the added benefit of easy installation, the 20mm ranges can be installed in a number of different formats depending on the environment and project requirements. Providing the ultimate flexibility, the products can even be loose laid onto gravel, sand or pedestals, making them both accessible and re-usable.
From contemporary concrete-effect finishes to multi-coloured pavings, CTD Architectural Tiles' Porcelain Pavers collection combines outstanding performance with exceptional design to help architects, interior designers, developers and specification professionals achieve any manner of exterior project brief.
Part of the Saint-Gobain family, CTD Architectural Tiles specialises in the supply of high quality ceramic tile finishes and tiling solutions across all sectors in the UK commercial specification market.
With clients in a variety of sectors including the leisure, retail, hospitality industries, CTD Architectural Tiles is committed to bringing customers the latest innovations in product and in service. With unparalleled expertise and technical knowledge, the team works with industry leading, innovative manufacturers to offer a complete portfolio of ceramic and porcelain tile ranges to suit the architect, interior designer, developer and specification professional.