The UK's leading manufacturer of mixer, electric, power and digital showers, Mira Showers, has launched a 25mm, low-level shower tray, the Mira Flight Level, which has been specially designed to accommodate the entire family's needs, combining stylish aesthetics with function.
With multigenerational living on the rise, Mira Showers recognised the demand for an accessible solution that could provide an open and spacious showering space for a wet-room look, while still offering the reliability of a light and strong shower tray.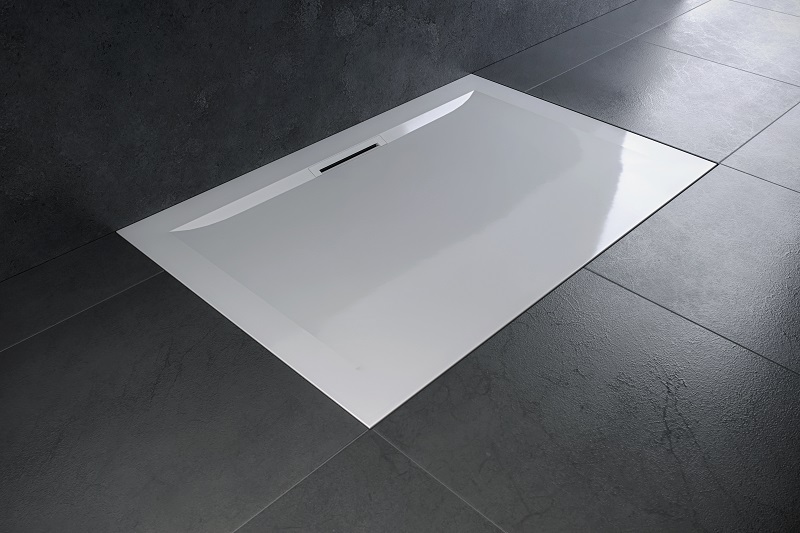 As with all products within Mira's Flight range, the new tray is made from durable, acrylic-capped resin stone, is scratch and chip resistant, and features BioCote technology to reduce bacteria and mould growth by up to 99.9%.
The BioCote antibacterial treatment incorporates anti-microbial silver ion technology directly into the Mira Flight Level tray. It protects the surface for the lifetime of the product, complementing cleaning products to provide additional protection 24 hours a day.
The Flight Level's lightweight design features a honeycomb pattern for added reassurance and easy installation. Stringent analysis was also carried out, including a 25-stone load test and a heat test, to ensure the tray could endure high temperatures.
One of the tray's unique selling points is that end users can choose the Flight Level in a Welsh Slate style, as well as the more traditional white tray. Innovative 3D-printing technology enabled Mira Showers to replicate the slate material, providing a unique, realistic shower tray design.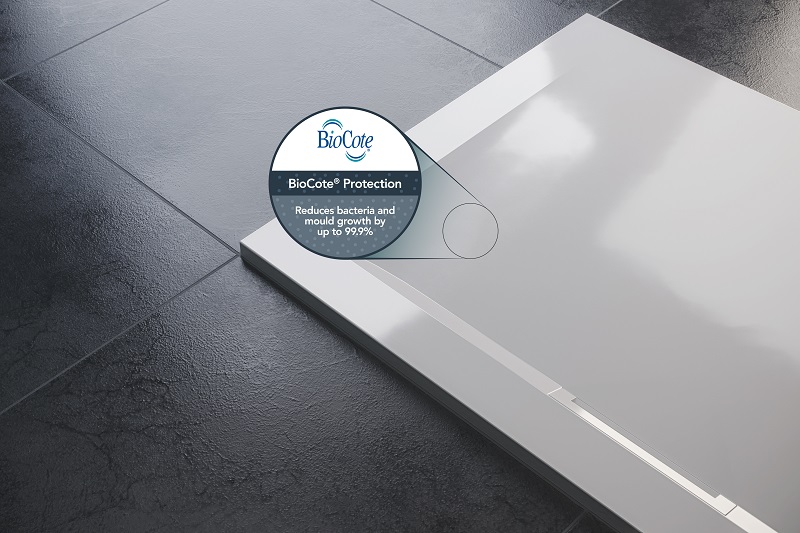 The Flight Level's removable waste trap, which has been discreetly designed into the side of the tray, is the best in class for chemical resistance and water tightness, and has been specially designed to prevent blockages and leakages.
Roland Boal, head of industrial design at Mira Showers, said: "With both adult children and the older generation living at home for longer, it's important that installers are equipped with the right tools and information to be able to offer the most suitable showering products, and our new 25mm shower tray provides families with a stylish and safe solution.
"Extensive research and testing went into the launch of the Flight Level tray to ensure the product could benefit both the installer and end user. We worked with a well-known housebuilder from the conception stage, as well as our Installer Clubs, which are based throughout the UK. The installers blind-tested the tray, with a high percentage choosing the product over similar competitor options.
"This gives us the reassurance that we're bringing to market a tray that is practical, stylish and easy to fit, enabling customers to futureproof their homes with a universal showering solution."