Havannah House is a brand new private, student housing development in Glasgow City which offers a variety of stylish accommodation options, complete with indoor and outdoor social spaces and supporting management services.
Built by Robertson Construction and designed by architect Anderson Bell + Christie for VastintHospitality, it is the international real estate organisation's first student housing development in Europe.
The aim was to create student homes with quality fixtures, so it was necessary to find a flooring solution for the living areas that would be environmentally sustainable and reflect both the aesthetic of the whole building and complement the interior design scheme.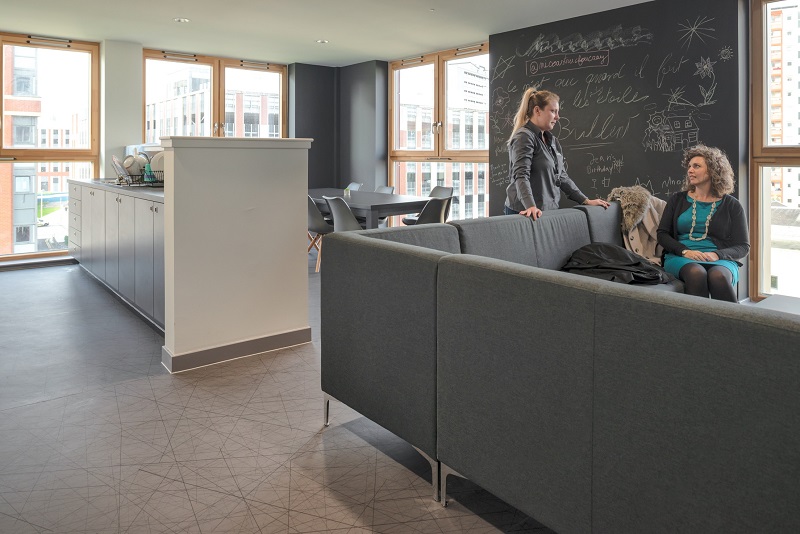 International flooring specialist, Gerflor's Taralay Impression Comfort in Nest Black, was specified at the end of an evaluation process by Vastint Hospitality's in-house design team.
Magdalena Krzyżanowska, Architect with Vastint Hospitality, said from the outset the team were looking for a pattern for the floor as a plain grey would have been boring.
"The linear pattern of Gerflor's Taralay Impression Comfort's Nest Black design is very simple but provides a 'sexy' look, whilst also being quite subtle and giving an architectural feature to the interior," she added.
MacGregor flooring installed 1500m2 of the product within the open-plan living areas of the student homes.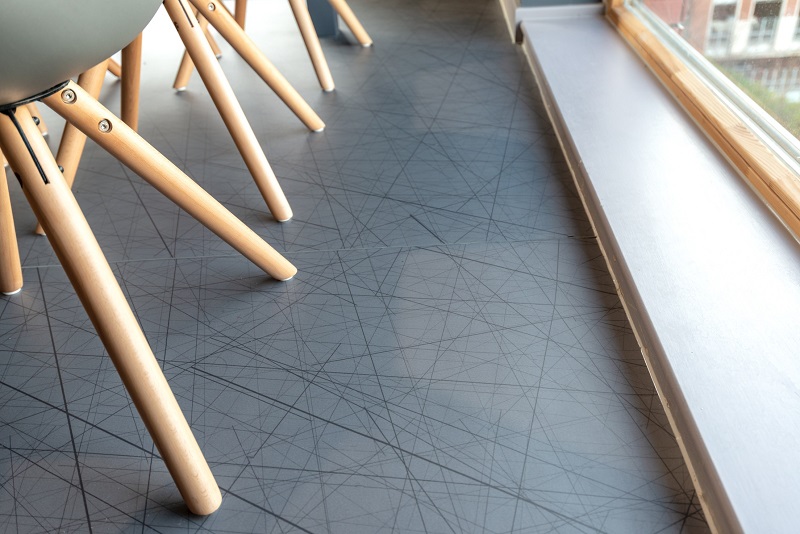 Taralay Impression Comfort is a heterogeneous, multi-layered, 19db acoustic vinyl flooring with a Very High Density (VHD) foam backing and compact interlayer for where excellent sound insulation, comfort, durability and indentation performance are needed.
Its specification qualities include high indentation properties of 0.11mm, a group T wear rating for a high level of abrasion resistance and a Protecsol® 2, UV cured surface treatment for extreme stain resistance and easy, low-cost maintenance. In fact, Protecsol® 2 requires less water and detergent than some traditional smooth flooring surfaces for routine cleaning purposes and does not require polishing for the entire lifetime of the product.
However, it was an excellent mix of innovative designs and vibrant colour choices, including very modern, matte effect Nest Black, together with high specification qualities, which ensured that Taralay Impression Comfort was the flooring product of choice for Havannah House.