As UK homes become more airtight due to energy efficiency requirements, accumulated pollutants are being prevented from escaping.
The concern for our indoor air quality is increasing, not least because poor indoor air quality is linked to a host of serious health conditions and loss of life.
The topic of Indoor Air Quality (IAQ) is a subject now being focussed upon by senior authorities when considering safe living and working environments.
The 'Biophilic office' project sees a series of like-minded big hitters which includes AkzoNobel linking with the BRE to take part in a study related to the working environment. It's hugely relevant and topical example of this focus indicating a strong, positive nod towards the environments we all live in, and something we all need to be aware of.
At Blackburn-based coatings manufacturer AkzoNobel they take this subject seriously and are recognised for their efforts and achievements in the IAQ arena. AkzoNobel has recognised these market requirements and offers IAQ friendly alternatives to most of its more popular and traditional coating and adhesive systems.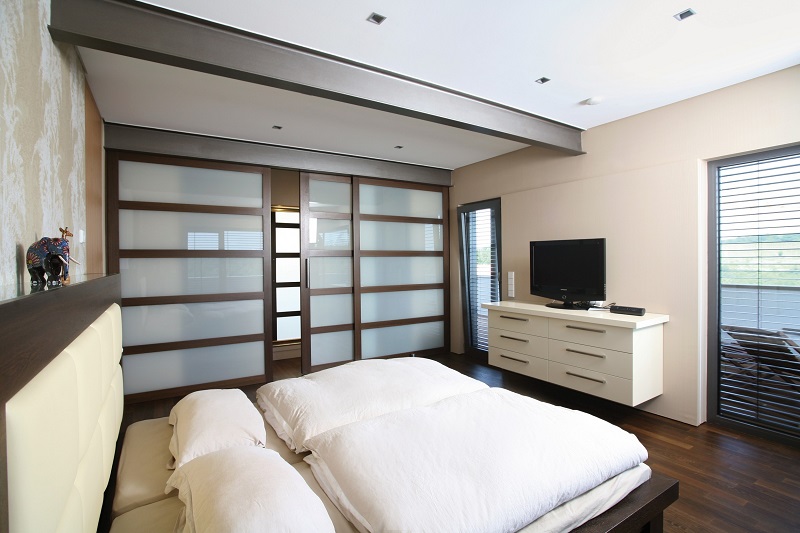 Water Borne (WB) technology has long been considered the 'friendliest' of concepts. However, the market has traditionally been slow to adopt the use of WB systems, perhaps partially down to a change required in some procedures and partly due to a mis-trust in their levels of performance.
In fact, the traditional way of improving the behaviour and performance of a single pack WB system to reach that of a more traditional sol-vent borne (SB) system has been to add a catalyst which often intensifies a 'problem' substance in an other-wise friendly recipe.
AkzoNobel stands at the forefront of WB technology options, offering a full range of 1K and 2K WB products of varying finishes and sheens by way of their recently consolidated Aqualit range.
With the development of its new resin concept, AkzoNobel's Aqualit Colour AC T475 delivers a single pack 1K interior lacquer system with the levels of performance previously only available with dual component systems. AkzoNobel AC T475 is available in a full opaque range -satin lustre which can be tinted on the Aquaflex system and is available via the established network of nationwide distributors.
Despite the many positive benefits, it seems that the UK interior lacquer market has been slow to embrace WB technology, preferring the more traditional use of SB products. Constantly maintaining popularity is the Acid Curing family of products. AkzoNobel has, for many years, had a strong and valued presence in this traditional area and is a leading European supplier where it is most used, especially Scandinavia. Although major investment has been made by all leading coating manufacturers to reduce the level of formaldehyde in the Acid Curing products, Akzo Nobel has managed to achieve a truly formaldehyde free range of products.
The Akzo Nobel FF Duracid range incorporates the Tintex system, which is available throughout its nationwide network of distributors, and allows the whole spectrum of opaque colours to be matched and tinted, alongside a full range of clears with varying sheen options.
Continuing the alternative SB system options, AkzoNobel offers it's Quantum range of Polyurethane Acrylics which deliver many of the same benefits seen from the more traditional PU Alkyd ranges currently very popular in the market. These however, have much reduced levels of isocyanate catalyst additives which reduce one of the key substances currently in focus as an IAQ pollutant. The Quantum range also offers users a full spectrum of tinted opaque colours, again using the Tintex system together with supplying a full range of clears with varying sheen options.
In further reinforcing its serious commitment to the IAQ debate AkzoNobel achieved top position in 2017's DJSI materials index. The Dow Jones Sustainability Index (DJSI) provides an independent assessment of a company's performance and is based on a long-term analysis of corporate economic, environmental and social performance. It assesses issues such as corporate governance, risk management, climate change mitigation, supply chain and labour practices.
The selection criteria evolve each year and companies must continue to make improvements to their long-term sustainability plans to remain on the Index.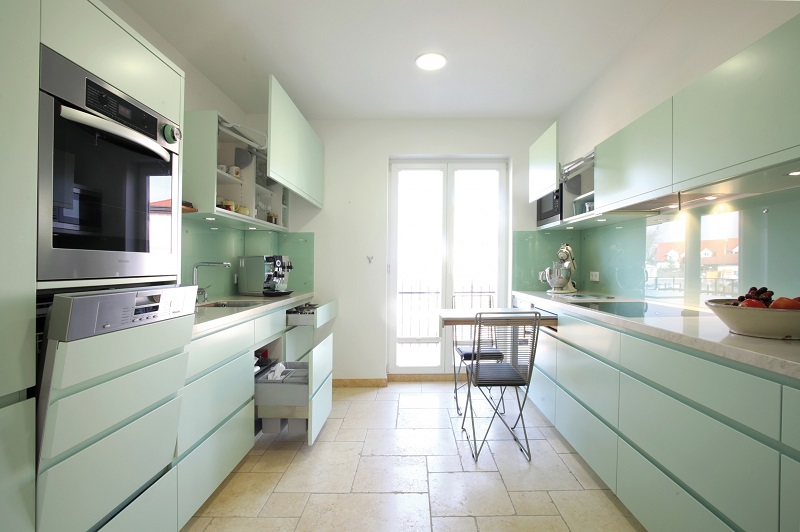 Paul Brennan, UK General Manager, AkzoNobel Wood Coatings said: "We see the real value and purpose of the DJSI in providing an effective independent benchmark tool that allows us to continue to improve our business and the industry."
While there's no doubt that the issue of IAQ can be emotive and at times complicated, it is however, an important environmental subject which serves to drive everyone at AkzoNobel in their everyday processes and market activities.
Paul Brennan finally commented: "We have a clear and independent acknowledgment of our market leading position as demonstrated by the DSJI number one ranking and we are prepared to work with our customers to bring the most suitable products and services to assist the market."
AkzoNobel creates everyday essentials to make people's lives more liveable and inspiring. As a leading global paints and coatings company and a major producer of specialty chemicals, we supply essential ingredients, essential protection and essential colour to industries and consumers worldwide.