Situated directly opposite St David's Hospital in Cardiff, the W2 refurbishment development provides an elegant yet modern suite of residential and office units.
The 500m2 flooring aspect of the refurbishment project covering the offices and communal areas would be perfectly suited to international flooring specialist Gerflor's stunningly beautiful Creation 55 LVT.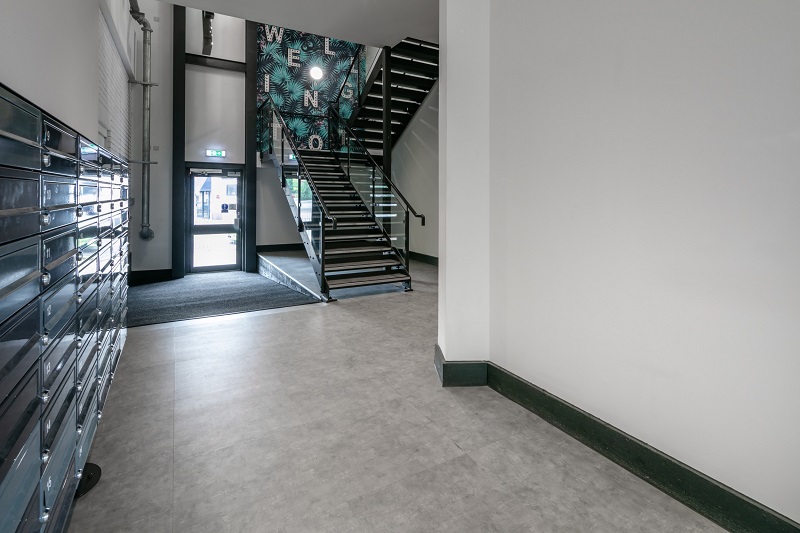 Loftco are forerunners in the development of live/work units in Wales, regenerating historic buildings and landmarks to create stylish, cutting edge mixed use developments.
The installation of the Gerflor flooring would have to be of premium quality to meet the rigorous high standards set by Loftco. This weighty task would fall to local flooring experts MH Flooring.
Creation 55 LVT from Gerflor was specified as the product's design, colour bank and performance would met every requirement of the client.
The Creation LVT range from Gerflor has been scooping accolades in both the UK and Europe, winning the coveted 2017 CFJ/CFA Product of The Year category. It is a beautifully crafted collection of luxury vinyl flooring products that is setting the market alight with its innovative designs, textures and suitability for a host of high profile projects.
It's extremely tough and durable and Creation 55 is the perfect solution for medium traffic areas for both contract and residential applications including offices, hospitality, restaurants, reception areas and boutiques.
Creation 55 is available in three installation types including; Dry Back, X'Press and Clic formats. The highly sophisticated Creation 55 range offers realistic wood and mineral finishes in tile and plank formats with beveled edges.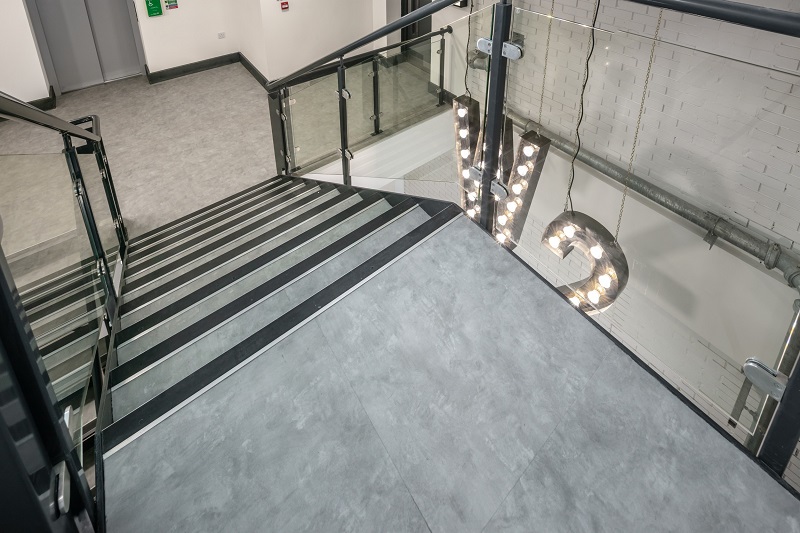 In addition to this, the looselay Clic System's unique vertical interlocking format allows this product to be laid quickly over most existing surfaces, with no need to close premises during refurbishments. Perfect for the retail, hotel, hospitality, administration, leisure or domestic sectors.
With a 0.55mm wearlayer the Creation 55 range is 100% recyclable, REACH compliant and treated with PUR+ surface treatment, providing excellent cleaning characteristics and improved resistance to scratching.
With over 70 years' experience international flooring specialist Gerflor offer a superb range of flooring solutions which combine technical and design characteristics for any room being specified for refurbishment projects.
Colour, design and performance are influencing the way refurbishment projects are now being scoped-out, and Gerflor are at the 'coalface' of this elemental change in that development.