Outdoor living enthusiasts can enjoy entertaining to their hearts' content with the new Garden Fireplace from leading chimney manufacturer, Schiedel Chimney Systems.
Versatile and stylish, the Garden Fireplace creates a stunning central focus for any outdoor living space while keeping smoke at bay, making it the ideal solution to alfresco living, dining and heating; a trend which is set to thrive this summer despite the unpredictable British weather.
It can be freestanding, raised or built against all wall which, along with its relatively small footprint, makes it perfect for even the tiniest of gardens. The addition of a barbeque grill allows this stylish fireplace to double up as an outdoor kitchen.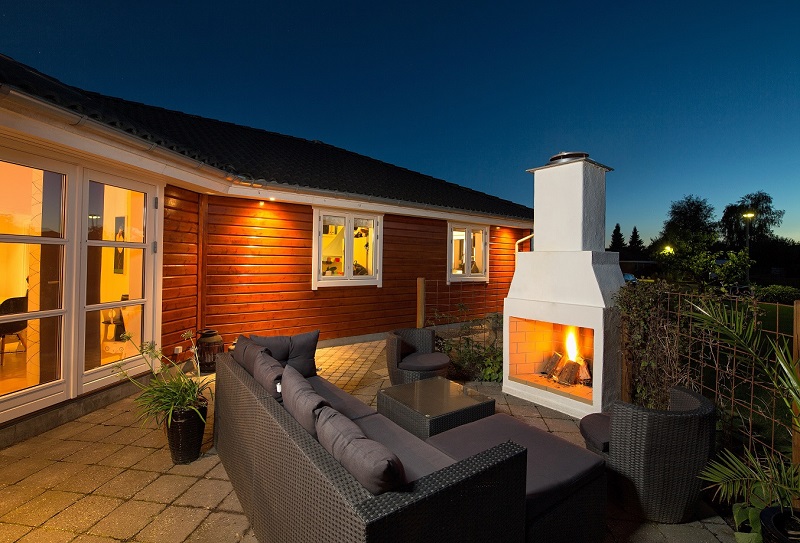 Part of Schiedel's Isokern range, the Garden Fireplace is constructed of naturally lightweight yet highly insulating pumice, making it easy to assemble and providing all the insulation needed to take the chill out of those cool summer evenings.
Key features include:
Easy to assemble.
Available in four sizes.
Delivered in kit form, with all materials included.
Can be built freestanding, raised or built against a wall.
Chimney height can be increased by purchasing extra blocks.
Garden 500 model comes with a log retainer and barbecue grill (additional Log Store available as extra).
Additional log store available for the 500 model which can be placed either side of the fireplace.
The larger models, 950, 1100, 1200, come with a rain cap.
"Creating dedicated spaces for cooking, eating and entertaining is a key trend amongst homeowners wishing to reap the health benefits of the great outdoors, while at the same time maximising their usable space," said David Wright, Residential Sales and Marketing Manager at Schiedel Chimney Systems.
"With its highly insulated firebox, cooking facilities and sleek rendered finish, the Isokern Garden Fireplace really is a must-have feature for gardens large or small, bringing the comfort of the inside, out."