Samuel Heath bathroom fittings, architectural hardware and concealed door closers have been used to help retain the Victorian heritage of six, Grade II listed buildings overlooking a garden square in London's fashionable Notting Hill.
Originally part of an elegant five-storey, stucco-fronted Victorian terrace in Leinster Square, the properties were at the point of being placed on the 'endangered buildings' list when they were acquired by Alchemi Group, who set about restoring them to their former glory, working closely with English Heritage.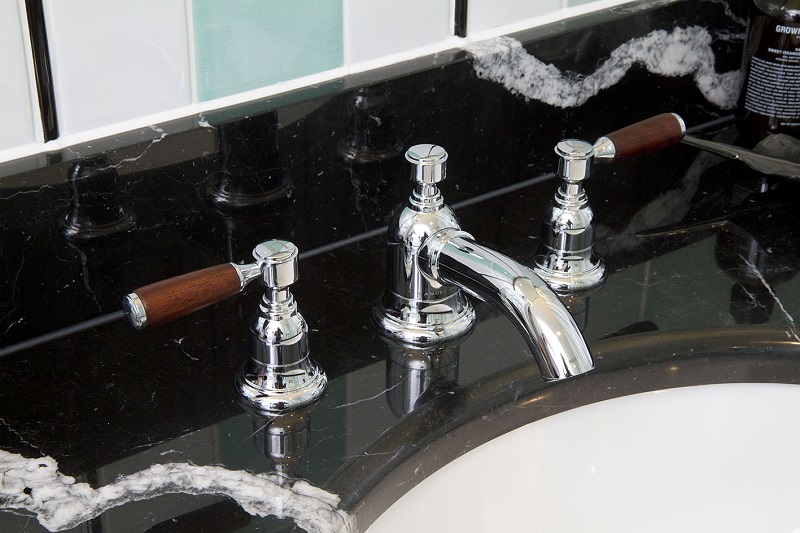 Working closely with English Heritage, furnishings and fittings were selected to retain the ambience of the Victorian era whilst creating a contemporary feel.
It is here that Samuel Heath products play a critical role. Bathrooms were finished in marble or colourful ceramics and it was vital that taps, showers and other fittings complemented or co-ordinated with the finishes and bathroom furniture.
Creative director and co-founder of Studio L, Laura Marino commented: "We chose Samuel Heath's Fairfield and Style Moderne fittings for the bathrooms.
"The brassware brings an understated elegance to the bathrooms, allowing us to easily combine the classical with the contemporary, whilst providing a high-quality user experience in the feel of the products."
An equally discerning approach was taken to the selection of Samuel Heath fittings for doors, windows and cupboards, with door furniture created for Studio L being used in selected areas.
Laura Marino concludes: "Sourcing from Samuel Heath gave us the simplicity of dealing with one supplier, but also enabled us to discuss project requirements in detail."