Imperial Bricks has released a new 75-page product brochure, including 15 new products.
It is designed to help merchants sell, and help architects and specifiers, housebuilders and developers and self-builders choose from the leading range of handmade, pressed, wirecut and waterstruck bricks.
Stunningly produced using high-quality print techniques, the brochure showcases the breadth of products Imperial Bricks supplies: imperial and metric-sized bricks, brick slips, pavers, 'specials' and complementary lime mortars and brick tints produced in partnership with Limetec and Bebbington respectively.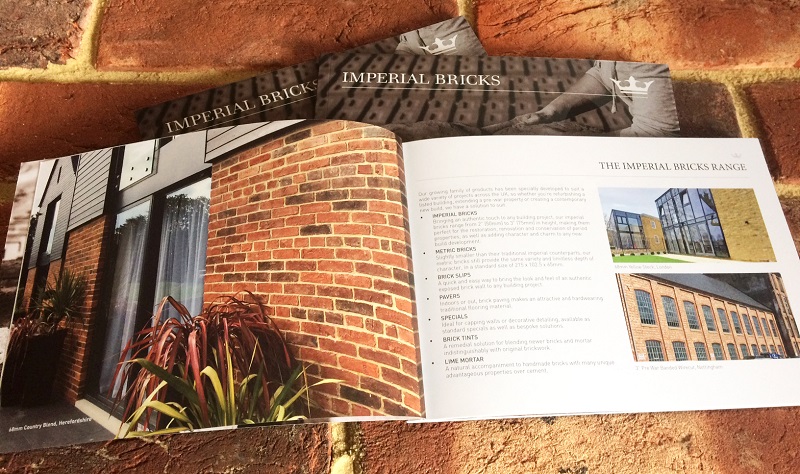 Case studies and technical information are featured throughout, showcasing the wide variety of applications such as new-build, restoration, renovation and work on Listed Buildings.
The brochure has been colour coded, indicating the regions across the UK where each brick is found most often. New ranges include the Oxford Yellow Multi Waterstruck, Red Waterstruck and 3" Reclamation Pre-War Banded Wirecut, also available in weathered versions.
Jason Hughes, Managing Director for Imperial Bricks, says: "Our new brochure is full of fantastic quality images that highlight the many options available to those who source bricks for a project. It's designed to inspire, inform and educate."