Freefoam Building Products are delighted to showcase this recent installation using their complete range of grey PVC roofline and cladding products.
The property in Leicestershire originally featured a render finish to the entire upper level. It had become patchy and discoloured and either needed replacing or covering. Likewise the white fascia and black guttering were also in need of updating. The homeowner was introduced to the Freefoam range by local supplier Tru Plastics Ltd.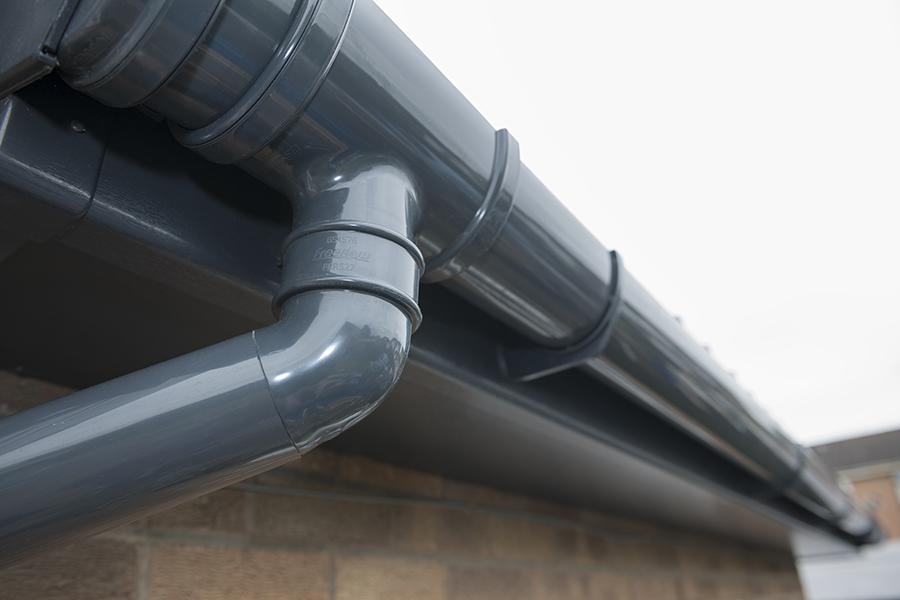 Fitting PVC cladding to the exterior gave the property an instant facelift. The homeowner chose Fortex Pro, a Double Shiplap style board, in Slate Grey. Adding a woodgrain foil finish fascia and soffit in Anthracite Grey and a gutter system in the same shade created an attractive co-ordinated look. Russell Skellett from Tru Plastics explained "Being able to offer homeowners a complete suite of products in coordinating and matching colours is a major USP for our company. Our customers are asking more and more for colour and the Freefoam range gives us the perfect solution"
Trends are changing for external building products particularly doors, windows and roofline. For many years white was the only option and the only choice. Colour was rationed and difficult to get and often had to be ordered well in advance and in large quantities.But things have changed. Developers, architects and specifiers have seen the advantages of using colour as a signature for their building projects. And homeowners, inspired by property and home improvement programmes, now regularly choose colour as they look to personalise their property and give it the 'wow' factor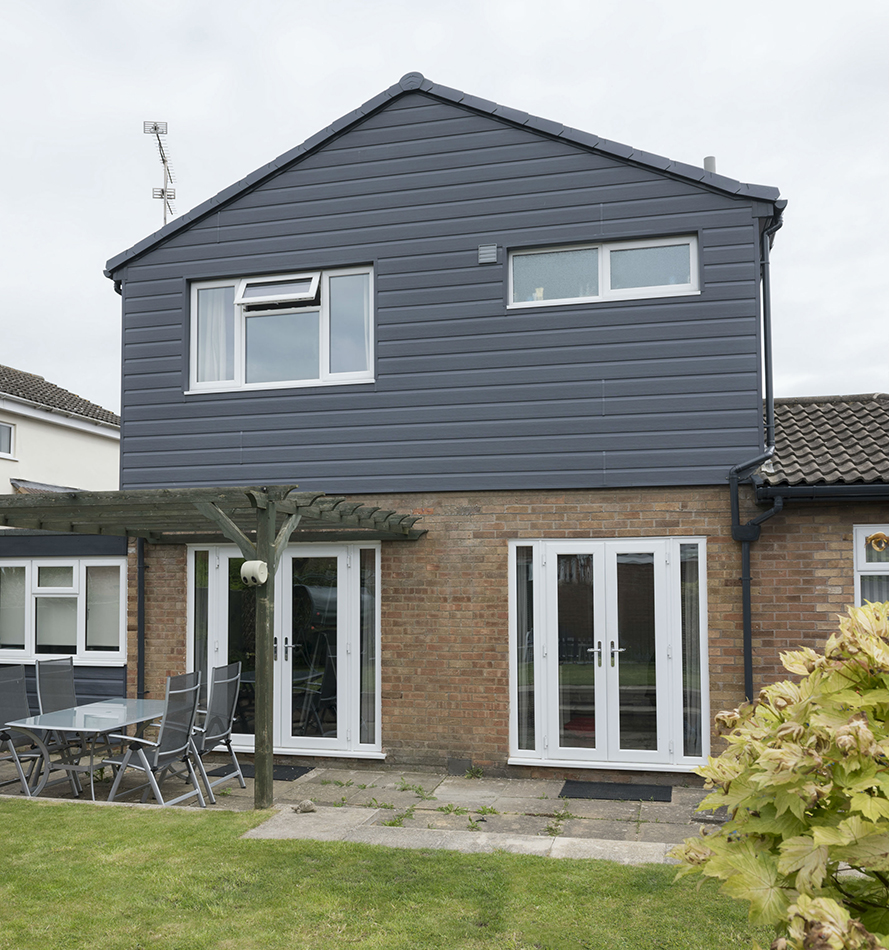 Freefoam is the colour specialist. Manufacturing fascia and soffit in eight stunning shades and eight woodgrain finishes alongside cladding products in ten beautiful contemporary shades gives customers a really wide choice. Colin St John, UK Commercial Director commented "Our colour range has been developed specifically to enable our customers to win business. It gives them a wide range of options to meet the demands of today's market place. We have established ourselves as leaders in the manufacture of colour PVC building products and this case study is another example of how Freefoam products are delivering real solutions to customer needs"
All products are listed online at
www.freefoam.com
.