Seymour Place, in the heart of Westminster, is a vibrant area between Marble Arch and the Edgware Road, which has, like much of London, seen properties undergoing refurbishment and redevelopment over recent years with one newly built apartment complex featuring luxury en-suite shower rooms incorporating Dallmer drains.
ARJ Construction Ltd. was the main "Fit out" contractor, for the dozen dwelling development continuing its chosen path of the past two decades, delivering high-end residential developments.
For the flats in Westminster, ARJ installed a range of different sized shower channels manufactured by Dallmer, a company which has, as its CEO Johannes Dallmer said, evolved "from a master craftsman business to an architectural brand." Indeed, Dallmer has created a completely new category of drain fittings that combine superb design and functionality, the CeraLine W Duo shower channels being no exception.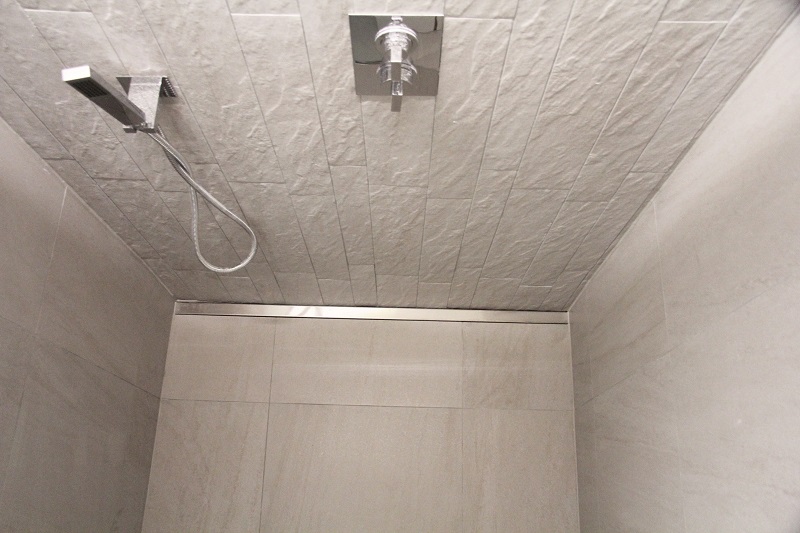 The shower rooms have been fitted out in marble and white masonry for the fashionable, ultra-modern appearance that is favoured for many contemporary interiors. Certainly, a conventional drain outlet would not have complimented this look, nor probably coped with the high water volumes flowing from deluge heads. However, the sleek linear drainage channel incorporated within the CeraLine W Duo range, finished in stainless steel, coordinates perfectly with the minimalist design.
For the site at Seymour Place, ARJ was able to fit the ideal sized channel for each room, these spanning lengths of 700, 800, 1100, 1200, 1300, 1400, 1500 and 1600mm, all with a standard cover in stainless steel.
Conforming to DIN EN 1253, the CeraLine W Duo linear drainage system is installed at the wall junction, with two drain bodies to choose from: outlet DN 50 horizontal and a ball-joint adjustable from 0 – 15 degrees.
It features sound-insulated height adjustable leveling legs, an integral sand coated flange for secure bonding of under-tile waterproofing and removable trap insert, as well as a 50 mm water seal and tiling gauges, plus a tile-trim jig.
Any made-to-measure length up to 2000 mm can be supplied, while upstands can be on the back, back and one end or back and both ends - these can be set back for stone or marble wall finishes.
The shower channels were purchased through Fountain Bathrooms in Derbyshire, which has been a leading stockist of Dallmer's products for several years.