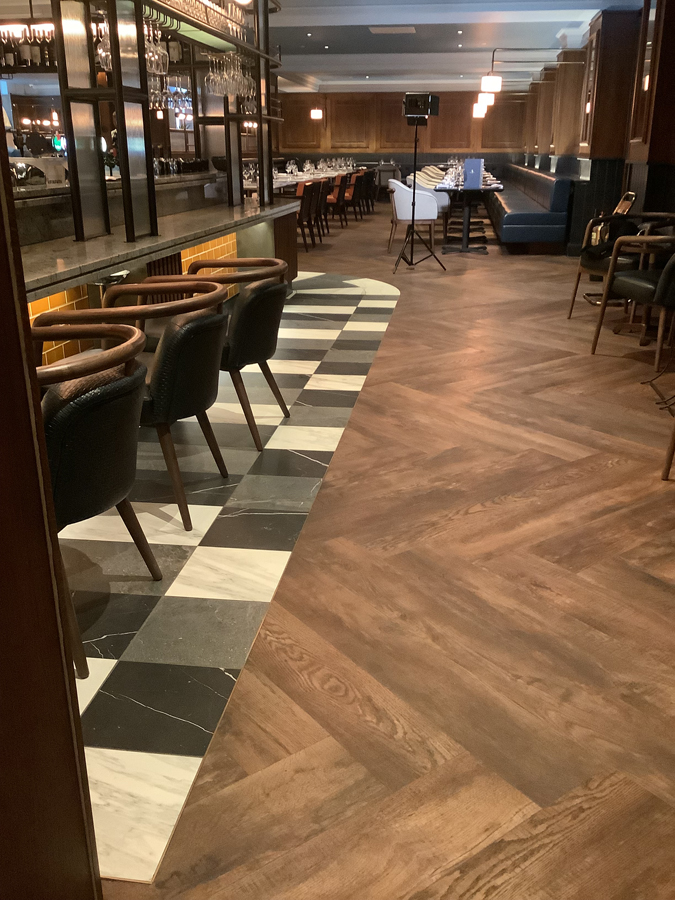 Leading commercial tile supplier CTD Architectural Tiles has curated a stylish and practical tile package for a new hotel scheme in Cardiff, combining the classic beauty of marble with the modern benefits of high slip resistance and innovative antibacterial technology.

The new 4-star Parkgate Hotel is situated in a prime location in Cardiff, close to the city's famous Principality Stadium and other attractions, and has been created following the redevelopment of two historic Grade II civic buildings and construction of a new-build extension. Once the home of Cardiff's Post Office and County Court, the new hotel building has been given a new lease of life thanks to the vision and expertise of architects Guant Francis and principal contractors BECT Building Contractors.

The interior design scheme pays homage to the heritage of the site whilst meeting the needs of a busy modern-day hotel. Marble-effect porcelain tiles from the Delight range were chosen and installed throughout the communal areas and washrooms, with the paler colour of the Venato Bianco tiles complementing the darker hue of the Marquina Nero tiles to create a classic monochrome design. A combination of matt and polished tile finishes was used to provide contrast between the floor and wall areas, with safety requirements addressed by ensuring that the specified product had a high level of slip resistance, with a Pendulum Test Value (PTV) of over 36.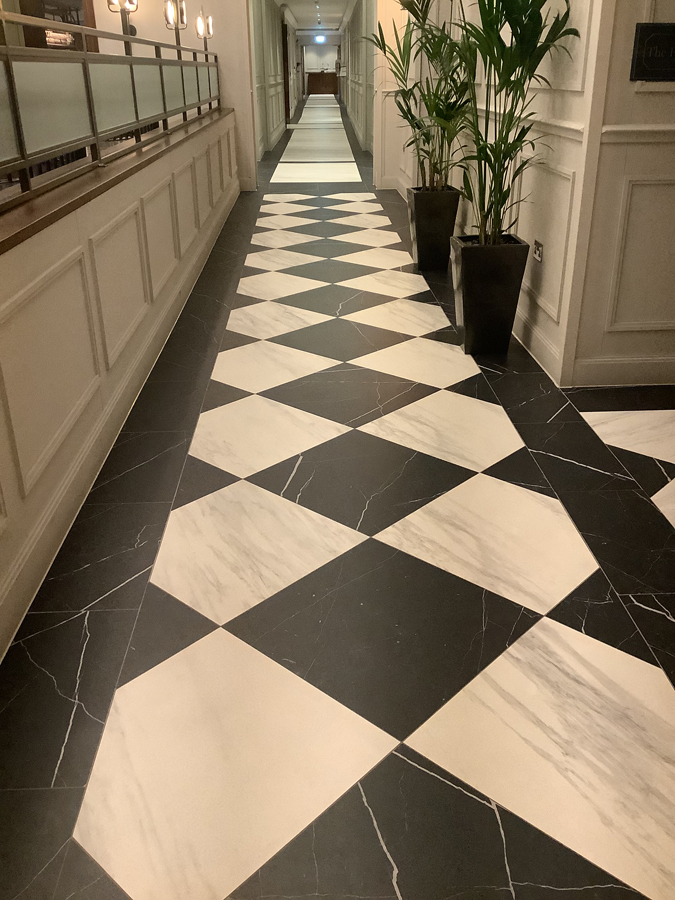 The Victorian inspired heritage look has been continued into the hotel's hospitality areas, with limestone-effect ceramic tiles from the Anthology range chosen to create a focal point around the bar. Specified in an attractive Dark Grey, these matt tiles also provide the added benefit of being robust and easy to sanitise. The Anthology range has in-built antibacterial protection which also helps to eliminate odours, making them the ideal choice for use in areas where hygiene is paramount.

To complete the commercial tile package, which was installed by one of our supply chain partners, NC Ceramics, stylish glazed ceramic tiles from the Poitiers range were used in the shower area of the hotel's en-suite bathrooms. The attractive narrow rectangular shape of the tiles combined with the calming green-blue shade of Mint has created an attractive and easy to maintain solution.

With a proven track record of creating high performance tile specifications for projects across the hotel, hospitality and leisure sectors, CTD Architectural Tiles can also provide technical support and advice. For more information visit www.ctdarchitecturaltiles.co.uk