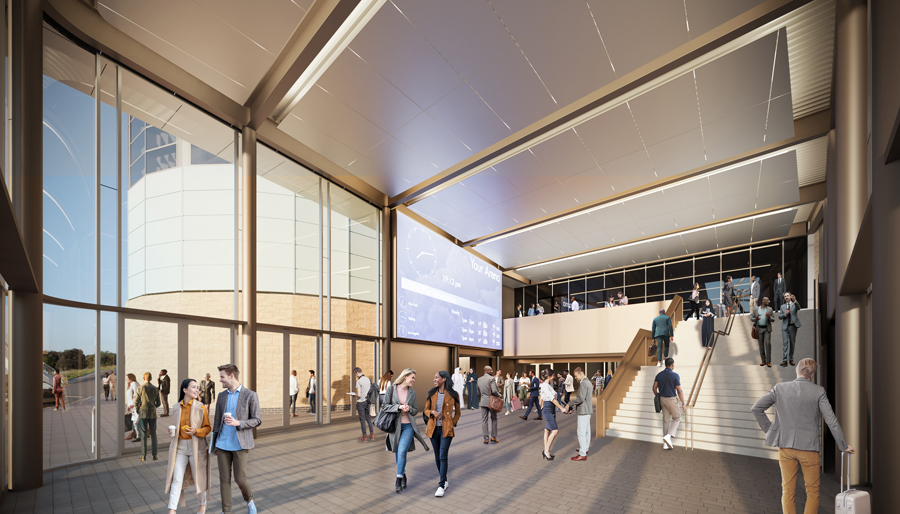 The Ricoh Arena – the home for the past eight years of SPATEX, the UK's only dedicated annual water leisure exhibition - has today officially been renamed the Coventry Building Society Arena.
It marks the beginning of a 10-year naming rights deal between venue owner Wasps Group and Coventry Building Society. The setting for Wasps Rugby, Wasps Netball and Coventry City Football Club, Coventry's landmark venue attracts over one-and-a-half million visitors through its doors each year, and is preparing to welcome the Rugby League World Cup in October, as well as Commonwealth Games events in 2022.
A new logo for the Coventry Building Society Arena is set to be launched very soon by the UK's second largest building society.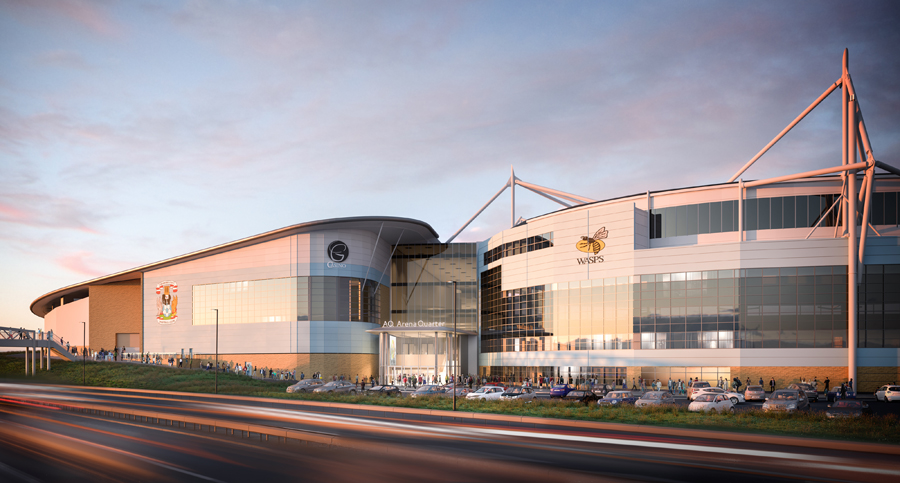 Work is underway inside the venue – the 1,750 square metre conference and exhibition space in the lower halls, familiar to SPATEX's delegates, is being updated and refreshed in time for the return of the exhibition to a live event in February 2022. The space will undergo a significant aesthetic overhaul, with the installation of a state-of-the-art digital and audio-visual technology system, to provide a flexible, modern and market-leading facility. The modernisation of the current halls will seamlessly connect the space to the rest of the venue, providing access to up to 7,750 square metres of exhibition and conference space.
A new state-of-the-art sports bar will be immediately obvious upon arrival at SPATEX. Located at the front of the complex, it will boast an array of TVs including wall-sized screens as well as interactive games such as table football. A double-sided bar will serve a range of craft beers, cocktails and soft drinks, with plenty of tables for group gatherings.
This, along with a new pavilion entrance on the south side of the venue featuring the new Commonwealth Convention Centre lobby and dedicated art and gallery space, means that visitors to SPATEX will see a lot of changes. It's a timely regeneration, given that Coventry is currently the holder of the much-coveted title of UK City of Culture.
With 85 per cent of SPATEX exhibitor space already sold, the scene is set for a dynamic 25th LIVE SPATEX event. We look forward to welcoming you.
SPATEX 2022 Tuesday 1st to Thursday February 3rd. For further information, please visit www.spatex.co.uk or get in touch with the SPATEX team - Michele (michele@spatex.co.uk) or Helen (helen@spatex.co.uk) Tel: +44 (0) 1264 358 558.