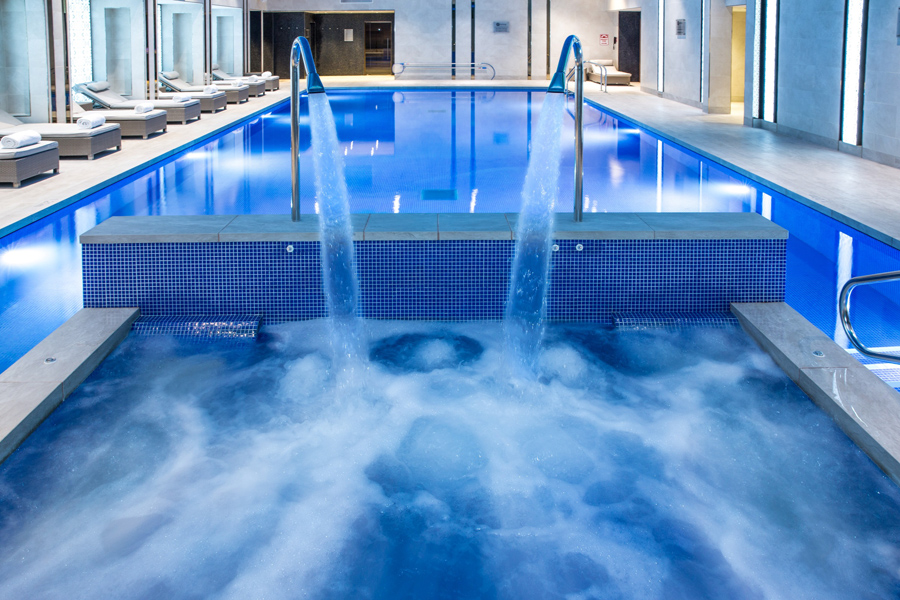 Image Credit: London Swimming Pool Co

Whether it's swimming pools, hot tubs, spas, steam rooms, water features or you have a personal or professional interest in water leisure in general - SPATEX 2020 at Coventry's Ricoh Arena is the place to be Tuesday 28 January to Thursday 30 January. The UK's ONLY dedicated water leisure exhibition, it is free to attend and offers the potential to meet over a thousand people from the water leisure industry in one day. Here's five reasons why it's a must-attend event:
Help to develop your ideas - There's few projects that can't be enhanced with the addition of water. Whether for artistic effect or leisure, water adds another dimension, both in sound and vision. It literally brings a design to life. SPATEX 2020 promises to show you how it can best be achieved.
Stay abreast of the Industry's latest innovations - With 100 plus exhibitors, from home and abroad, all of the Industry's major manufacturers and suppliers will be showcasing their very latest products. SPATEX covers every conceivable element of wet leisure for both the domestic and commercial sectors.
Learn new skills – SPATEX hosts a double programme of free seminars and workshops on all three days. These offer vital information such as new Standards and Guidance that affect all providers of wet leisure facilities. In Arena 1, the esteemed Institute of Swimming Pool Engineers (ISPE) is hosting a series of technical workshops and CPD points and a certificate of attendance are available for all attendees. Topics such as the following will be discussed:
Save energy, save money – Sustainability is the watchword of our time. Energy conservation is high on the agenda of our hundred plus exhibiting companies. From energy saving inverter heat pumps, low energy environmental control systems for indoor pools and variable speed water circulation pumps to environmentally friendly spa filter cleaners, an above-ground pool made from recycled plastic bottles and insulating pool covers, SPATEX 2020 is the UK's showcase of today's latest international innovations supporting a low energy, low carbon footprint. Talks and demonstrations in the Show's seminar and workshop programme will focus on how we can all play our part in becoming more eco-aware.
Tap into free expertise for your projects - SPATEX 2020 is fortunate to count the Industry's many esteemed associations amongst its supporting partners. There's no better place to seek advice from an expert, and all for free!
Arena 1 Tuesday 28th Jan 14.30 – 14.50 Design and Construct Professional Indemnity Insurance
Arena 2 Thursday 30th Jan 14.30- 15.00Swimming Pools and European Standards Post Brexit
Arena 1 Wednesday 29th Jan 11.00- 11.30 - Energy Savings for Your Pool. Arena 1 Wednesday 29th Jan 13.30 – 13.20 – Energy Savings via the Use of Automatic Valves.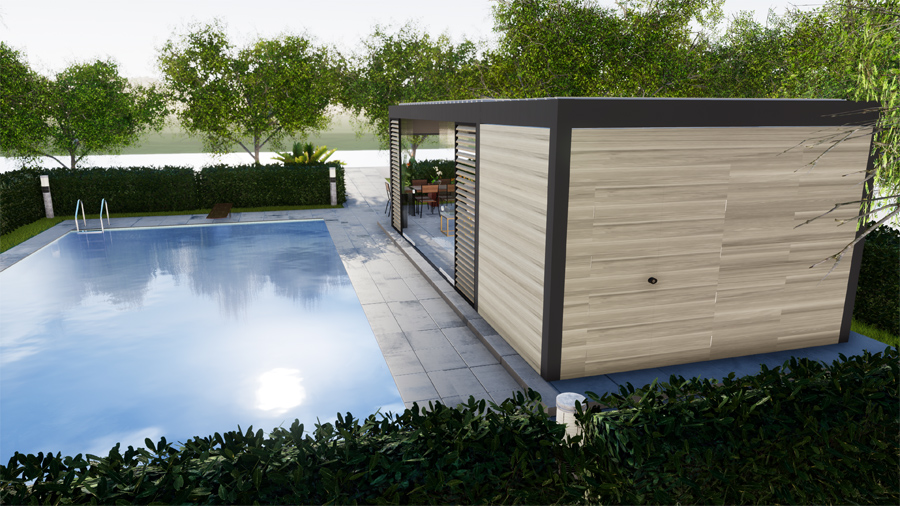 Image Credit: New SPATEX 2020 exhibitor Outdoor Living.

Registration is FREE at www.spatex.co.uk and view SPATEX's impressive list of exhibitors and details of the free double seminar and workshop programme. SPATEX 2020 – Tuesday 28th January to Thursday 30th January. The Ericsson Exhibition Hall, Ricoh Arena, Coventry CV6 6GE is easy to get to - just 500 yards off the M6 and within two hours commuting time of 75 per cent of the population, it offers 2,000 free on-site car parking spaces.