Washroom Washroom has added an innovative new cubicle lock to its washroom accessories collection and it is now available to see at the new Saneux showroom in Clerkenwell.
smartLOK combines high quality mechanics and electronics to enable the user to lock and unlock the cubicle door just with one touch.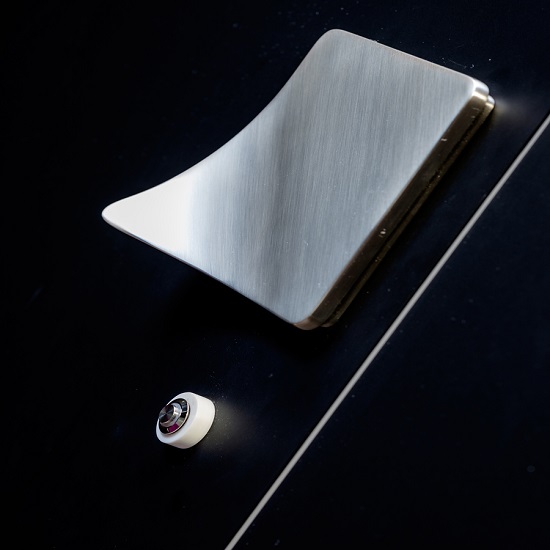 Simply pressing the handle activates the contact plate to lock or unlock the door smoothly.
With a number of different handle choices, all ergonomically designed with the user in mind, smartLOK adds an extra dimension to any washroom or changing area.
The stylish lock is designed to look like a door handle from the outside rather than a traditional bolt indicator, opening up new possibilities for architects and designers alike.
The new lock can be installed quickly in the same way as a standard lock. As an added safety feature, the lock set has been designed in such a way that the lock plate will break off cleanly if the door has to be forced open in an emergency situation. The lock plate section can then be easily replaced and clicked on to the cubicle door, causing minimal fuss, cost and downtime.
The new smartLOK is available to view now at the new Saneux showroom in Clerkenwell, just a few minutes' walk from Farringdon Station.