Make a date with SPATEX 2018 - the UK's ONLY dedicated water leisure Exhibition at Coventry's Ricoh Arena at the end of January. It's a must-attend event, for architects, specifiers, designers and builders and anyone whose job involves the provision or management of water.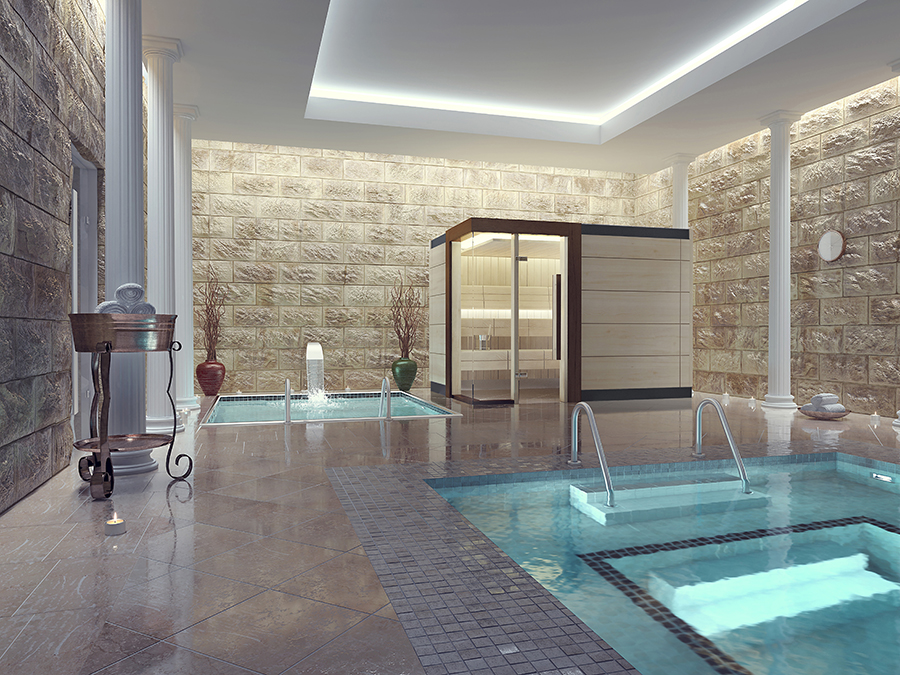 Photo credit: Golden Coast
See the latest innovations
With more than a hundred exhibitors, comprising the biggest names in the Industry from both home and abroad, the Exhibition showcases the world of water leisure from pools, saunas, steam rooms and spas to enclosures, water features, pumps, filters and heating and ventilation. See the latest energy saving innovations. Click here to view our extensive exhibitor list.
Plan your SPATEX experience
With a FREE DOUBLE seminar and workshop programme on ALL three days of the Show, there is so much to see and hear. For instance:
Tuesday Jan 30th
Good design is the key to good operation by Richard Lamburn, Swim England 15:30 to 16:15 Seminar Arena 2
Wednesday Jan 31st
An Introduction to key pool industry guidance by Peter Lang, (Fellow of Institute of Swimming Pool Engineers)
10:15 to 10:45 Seminar Arena 2
Key Issues to consider when undertaking a project by Jim Gordon - SPC - Swimming Pool Consultants
11:00 to 11:20 Seminar Arena 2
Natural swimming ponds - managing director of Gartenart Swimming Ponds and board member of the British Association of Natural Swimming Pools, Tim Evans, gives an introductory talk to how they work and the different types of natural pools that are available.
12.30 -13.45 Seminar Arena 2
Thursday Feb 1st
It starts with design by Tom Devin - Devin Consulting
10:30 to 10:50 Seminar Arena 2
CPD points and Certificates of attendance are available. Click here for the full programme of seminars and workshops.
Registration is FREE and SIMPLE here
SPATEX 2018, The Ricoh Arena, Ericsson Exhibition Hall, Coventry Tuesday January 30th to Thursday February 1st 2018. The Ricoh Arena offers 2,000 free car parking spaces and is conveniently situated just off Junction 3 of the M6 motorway and is less than a two-hour drive for 75 per cent of the population. For further information please call Michele or Helen on +44 (0) 1264 358558 or email michele@spatex.co.uk; helen@spatex.co.uk