Gone are the days of manual moveable partitioning walls.
At least that is the prediction of market-leader Style, sole UK supplier of DORMA operable walls and the unique Skyfold range of vertical-rising partitions, who reports that end-users are demanding fully automatic systems in unprecedented numbers.
"In two years since its launch, sales of the DORMA ComfortDrive automatic wall have been phenomenal and already account for over 10% of our DORMA sales," confirms Julian Sargent, Style's group managing director.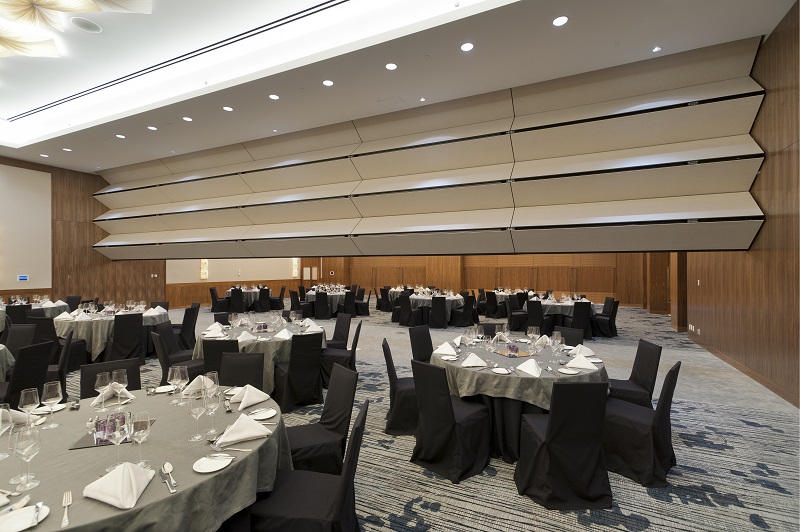 "Similarly, sales of the incredible Skyfold partition, which descends from the ceiling at the touch of button, have recently gone through the roof.It took 10yrs to sell the first 100 units. In just three years since then, we have installed more than 150 additional walls."
We should not be surprised by this trend. After all people have always embraced technology that makes life easier. From automatic doors, to electric bikes and escalators - if it reduces the effort needed to complete a task, people want it.
Automatic operable walls don't just make life easier though. Space is expensive and there is a direct cost benefit in installing a fully automated system that allows multiple events and meetings to run concurrently throughout the day.
Also, by removing operator error, panels are much less likely to be damaged and the seals always expand to precisely the right pressure, ensuring excellent acoustic privacy between divided areas and maintaining the integrity of the system in the long term.
"Rather like wind up car windows, the idea of partitioning walls that are manually moved into place will one day seem archaic," foresees Sargent."The future is undoubtedly automatic."