Designed and constructed by Studio Morison for the National Trust's Berrington Hall this sculptural external temporary pavilion is on display now in the walled gardens of Berrington Hall, Herefordshire.
At nearly 10 meters in diameter and over 6 meters in height it used 9 rolls, over 500 msq, of Mermet's M-Screen 8505 fabric in the colour 0209 white/mandarin.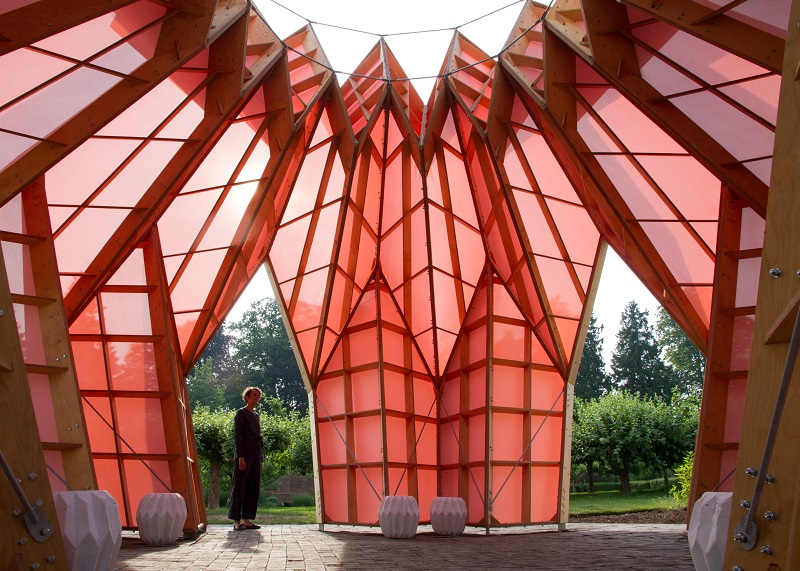 A colour pulling together the surrounding brick walls with the idea of a ripening pineapple.
The colour apart, Mermet fabric proved ideal for the project on many further levels.
The dimensional stability of the fabric ensuring that secured in position on the skeletal framing it stays taut and in position. During the day appearing solid from the outside, yet once inside, the fabrics transparency connecting straight back with the outside world.
With the planned use of the pavilion as a venue for a programme of events and activities the BS 476 Pt 6 Class 0 fire rating is ideal.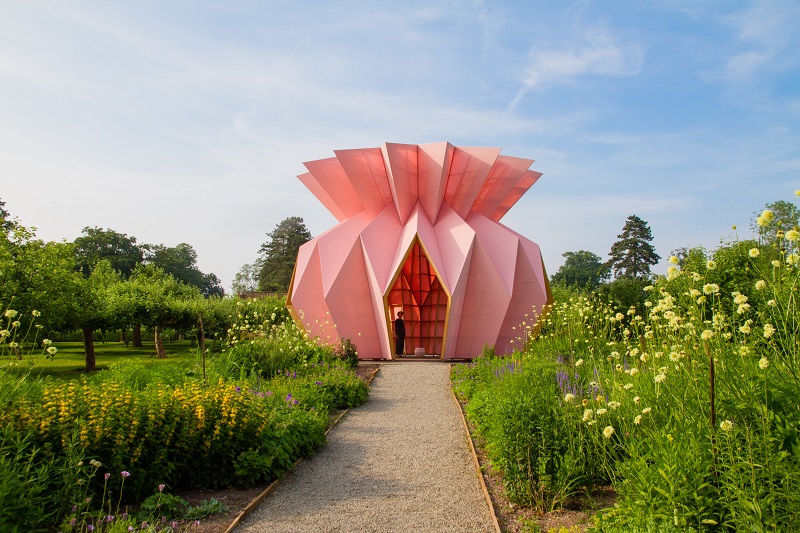 The 'Berrington Pineapple' project is a classic example of what can be achieved using Mermet fabrics in tensile structures – a wide pallet of standard colours, but with all the additional options that digital print bring.
A range of densities from transparent through translucent to solid. Easy and safe to work with, durable and safe in use.