Eco-Vision Solar Powered Displays are a new range of illuminated notice boards, monoliths and wayfinding signage by UK manufacturer Signscape and Signconex Limited.
This range has been specifically designed to offer stand-alone units that can present information day or night, without the need for any other light source.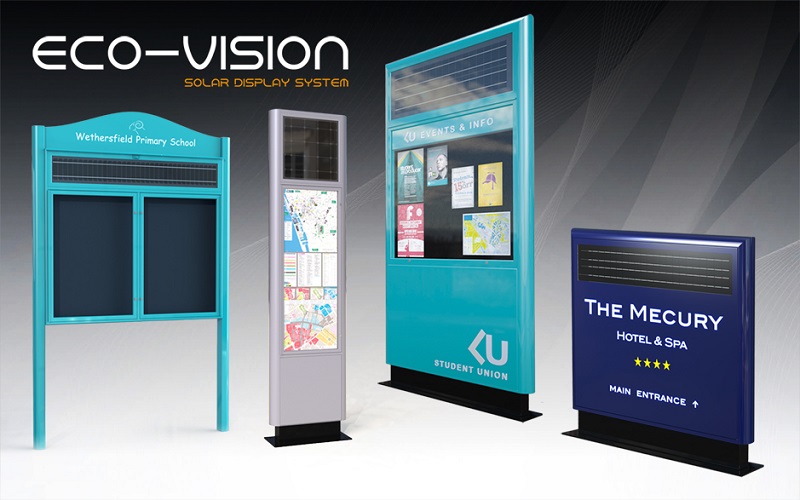 Powered entirely by normal daylight conditions, Eco-Vision displays are an ideal solution for remote and highly urban locations, where routing a mains power supply is undesirable, impractical or highly expensive.
All solar components are fully integrated within the unit and the intelligent On-Demand lighting system ensures there is always sufficient energy to illuminate, in virtually any location.
Eco-friendly by default, these displays are also more cost-effective than installing mains powered units in many scenarios. This is a result of eliminating the expensive ground work associated with routing power cables. Eco-Vision displays also have the added benefit of zero running costs.
Ideal locations for solar powered notice boards and signage include; town and city centres, parks, private and public estates, cycle paths, coastal paths, university campuses, sites of historical importance and remote entrances, such as golf courses or hotels.