Leading UK insulation, drywall and ceiling product distributor CCF has supplied a range of insulation, drylining and suspended ceiling products for the award-winning Houlton School in Rugby, working with Drywall Contracts Ltd to create a stylish and sustainable interior.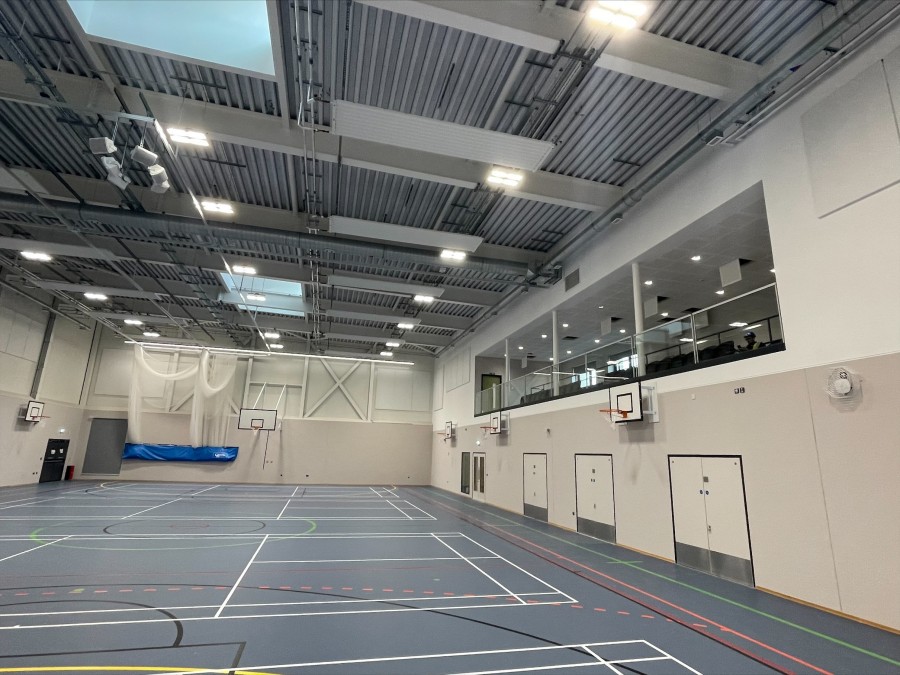 The team at CCF's Northampton branch played a key role in helping to transform the Grade II listed remains of Rugby's iconic radio station building – once the largest radio transmitting station in the world – into a new state of the art secondary school campus.
The ambitious scheme to create the new Houlton School has been developed by Urban and Civic, designed by VHH Architects and built by Morgan Sindall Construction. The challenging and creative retrofit project has also benefited from the technical expertise of CCF, with the distributor working with its supply chain partners British Gypsum and Rockfon to enhance the thermal efficiency of the new school buildings.
The complex interior package was undertaken by Drywall Contracts Ltd, and included the installation of drylining and wall lining to the interior walls, suspended ceilings and extensive insulation to the cavity walls and external facades.
A key challenge involved preventing heat loss from the Grade II listed walls of the radio transmitter building, formerly known as the C Station, so that the new building met with the required U-values and would create a comfortable learning environment for the new school community. This led to the decision to insulate the walls from the inside, combined with the use of additional floor and roof insulation, and new replacement windows. It was also essential to achieve the required levels of airtightness to reduce the risk of condensation and potential damage to the brickwork walls of the listed building.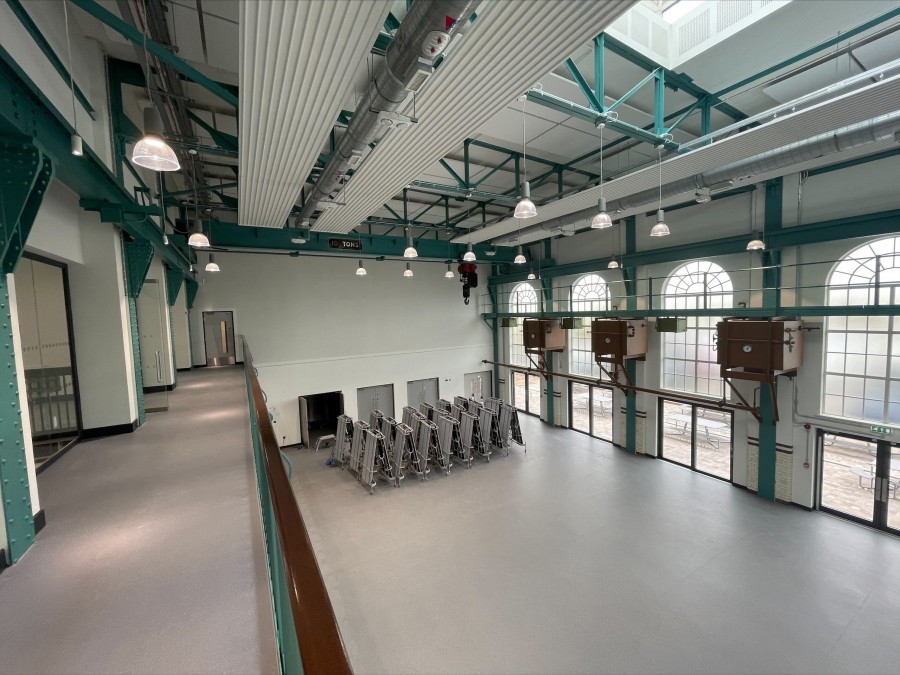 The specified system from British Gypsum comprised vapour-open wood fibre insulation and a lime plaster parge coat to enhance the thermal and acoustic performance of the interior elements and meet the necessary fire safety standards. Over 3,500m2 of insulation was installed to the new school buildings, with all products supplied by CCF.
Houlton School has been created following the careful and sympathetic renovation of one of Rugby's most famous landmarks, and successfully blends modern elements with period features. The former engine room of the site has been transformed into a communal space for eating and socialising, with the new school also benefitting from a purpose-built sports centre and a new library and communication centre, complete with its own radio broadcasting station.
The project has received widespread recognition across several industry award schemes, including West Midlands Royal Town Planning Institute Awards, The Royal Institution of Chartered Surveyors Awards, and the 2022 Planning Awards. It also received praise at the 2022 AJ Architecture Awards after being named 'Design of the Year' and was awarded a top prize at the FIS Contractor Awards 2022. The project is now in the running for RIBA's inaugural Reinvention Award. The winner will be announced at the Stirling Prize award ceremony on Thursday 19 October 2023.
For more information about CCF's products and services, please visit www.ccfltd.co.uk