A&S Landscape have had a record year, surpassing their target for installing canopies and cycle shelters in 2018.The dedicated team have designed, manufactured and installed more products than they had hoped to this year, exceeding previous years as well as targets for 2018.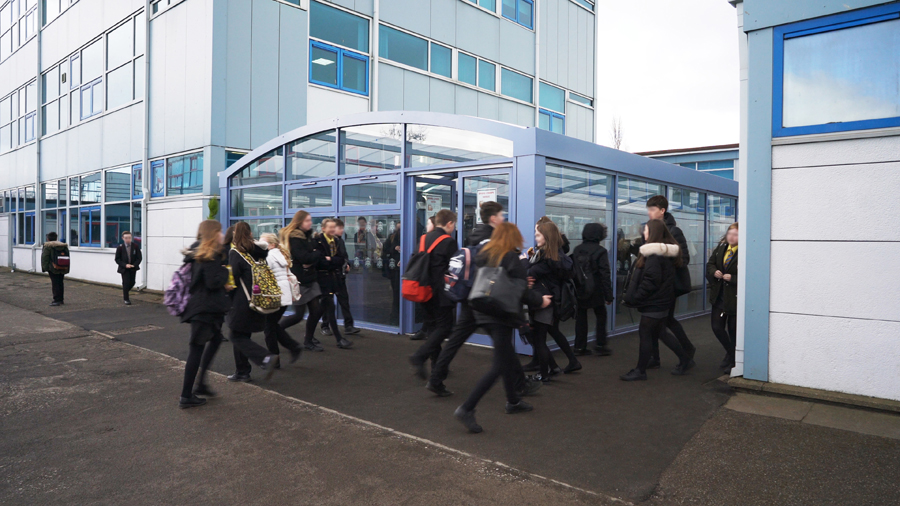 Regarded within the industry for efficiency, integrity and reliability, A&S Landscape are proud to manufacture their high-quality products in the UK. They are delighted to have received numerous positive reviews about their canopies and customer service.
The Deputy Principal of Blackpool Aspire Academy stated that "The service, the quality of build, the whole project with A&S has been absolutely fantastic."
This opinion was shared by the Site Manager at Poynton High School who, when asked about A&S Landscape said "They were the most amicable company to work with. Price wise, they were the best. They seemed to bend over backwards to meet our needs."
The reason so many schools have looked at installing canopies this year is partly down to increasing pupil numbers. The number of five to ten year old pupils in primary schools increased by 446,000 (13%) between 2010 and 2016. With space at a premium, schools are using their capital budgets to make the most of their outside space. This might be adding learning space, outdoor dining areas or shade and shelter in the playground.
This years projects included a wide variety of projects including -
Enclosed outdoor dining room at St Wilfrid's Catholic High School in Pontefract
https://www.aandslandscape.co.uk/canopy-videos/st-wilfrids-catholic-high-school-dining-canopy
Open outdoor dining canopy at Coopers Company and Coborn School, Upminster
https://www.aandslandscape.co.uk/school-shelter-project/outdoor-dining-canopy-at-the-coopers-company-and-coburn-school-in-upminster
Shade Sail area at Coleg Gwent, Newport
https://www.aandslandscape.co.uk/school-shelter-project/crisp-white-shade-sail-canopy-at-college-in-newport
Tepees at Wright Robinson Sports College, Manchester
https://www.aandslandscape.co.uk/school-shelter-project/tepees-in-school-colours-complement-wright-robinson-sports-college-in-gorton
To try to support schools who are looking for additional funding, A&S Landscape have produced a school grants guide. This is updated each month to give Headteachers, School Business Managers, Finance Managers, Bursars, Parents, Governors and anyone else who has an interest in fundraising for schools, the latest information, summarised in an easy to review format.
For more information about A&S Landscape's products please visit https://www.aandslandscape.co.uk