ASSA ABLOY Door Hardware & Access Control is pleased to announce it will be exhibiting its latest security and integrated access control technology at SiX 2019.
The show – taking place at EventCity in Manchester from 5-6 November – is the UK's only trade event dedicated to serving the ever-changing needs of security integrators and installers.
ASSA ABLOY Door Hardware & Access Control will be on stand B8, where it is exhibiting alongside Abloy and HKC, highlighting the efficiency and ease-of-installation of its innovative access control solutions.
Among the products on show will be eCLIQ, CLIQ Go, SMARTair and Aperio, as well as the company's electro-mechanical offering.
eCLIQ - The key to electronic locking - eCLIQ is a fully electronic key management system that delivers flexible and secure master key management to businesses, solving key control concerns. The compact eCLIQ locking cylinder offers the highest levels of security. Featuring the widest range of different cylinder types, the system is designed for every kind of use, from company entrance gates to securing alarm systems, lifts, doors and cabinets.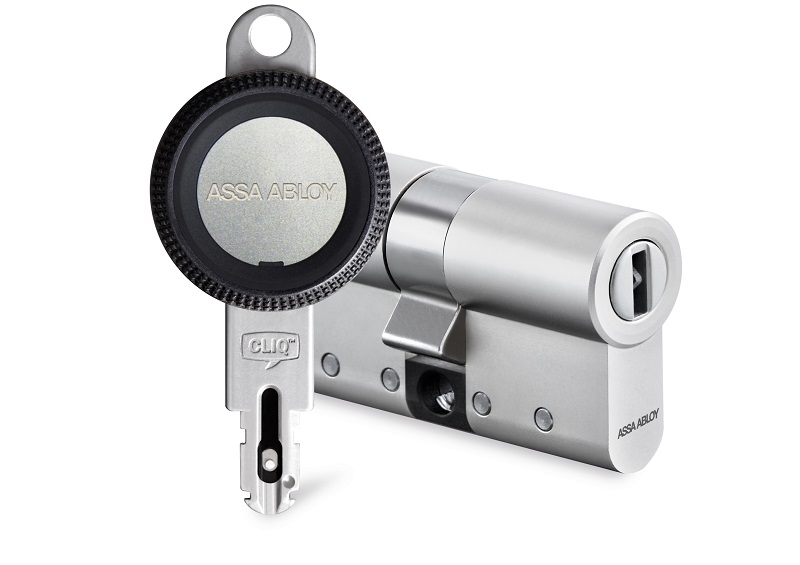 eCLIQ also helps solve the issue of lost keys, with users able to update access authorisations when required. It is easy to install too, with no drilling required, and offers a maintenance-free solution for up to 200,000 cycles. As such, eCLIQ is the only master key system a building will ever need.
CLIQ Go - Access control at your fingertips - CLIQ Go is a fully electronic locking system based on the highly sucessful and efficient CLIQ technology. The CLIQ Go app provides a high level of security and data protection, and enables control over building security from a mobile device. The flexibility of key management is unrivalled when it comes to master keying for building security.
CLIQ Go provides both security installers and business owners with the capability to manage access control on the go, achieved via a quick installation that requires no waiting at the door. Operators can also easily revoke access rights via the CLIQ Go app, minisiming the risk of lost keys.
SMARTair - Easy access control - SMARTair is a wireless online or offline fully scalable access control system that keeps users in touch with who enters the building, and where and when they do – ensuring complete control of site security. Also presented at SiX 2019 will be the new mobile app Openow, which becomes a smartphone's secure virtual credential.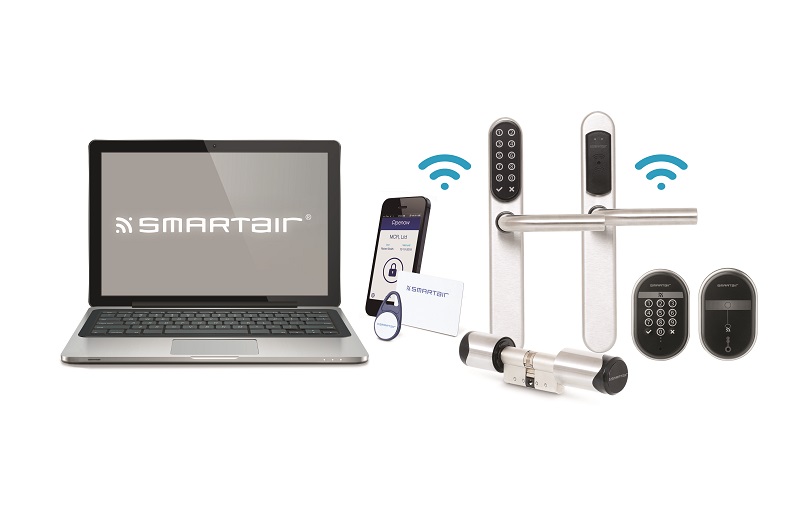 Aperio - Cost-effective, integrated access control without wires - Aperio enables mechanical locks to be wirelessly linked to an access control system in a convenient and cost-effective way. With products meeting BS EN 179 and BS EN 1125 standards, Aperio can help schools, universities and commercial environments cut energy costs, reduce time money spent on maintenance, and help deliver a flexible access control solution that can be easily adapted and updated when needed.
Part of the Aperio range, the new H100 door handle will also be on display. Packing the power and flexibility of wireless access control into one slim, cleverly designed door handle, the Aperio H100 offers easy retrofitting to almost any interior door. It integrates with all the existing Aperio integrations seamlessly and can work within an online access control system or offline as a standalone device.
David Hodgkiss, Director of Access Control for ASSA ABLOY Door Hardware & Access Control Group, said: "SiX is an ideal platform to showcase our cutting-edge technologies and solutions for security installers and integrators, and we're thrilled to be exhibiting at the event.
"Our latest solutions allow installers to specify products that meet the challenges of a world in which security threats are increasingly widespread and complex. They form an unrivalled range that's used around the world – one in ten lock and security installations use our solutions globally.
"We look forward to welcoming all security installers and integrators at stand B8."