Armstrong Ceiling Solutions has called on its extensive experience and expertise in multi-material ceiling solutions to reinvigorate its portfolio of wood solutions.
The refresh has focussed on presenting simplified and clear-cut configurable options that make even the most bespoke and intricate wood ceilings easy to specify and install, bearing in mind acoustic performance, matching grains, layouts, configurability with other materials and site conditions.
This is supported by an enhanced free samples offer for veneers and patterns.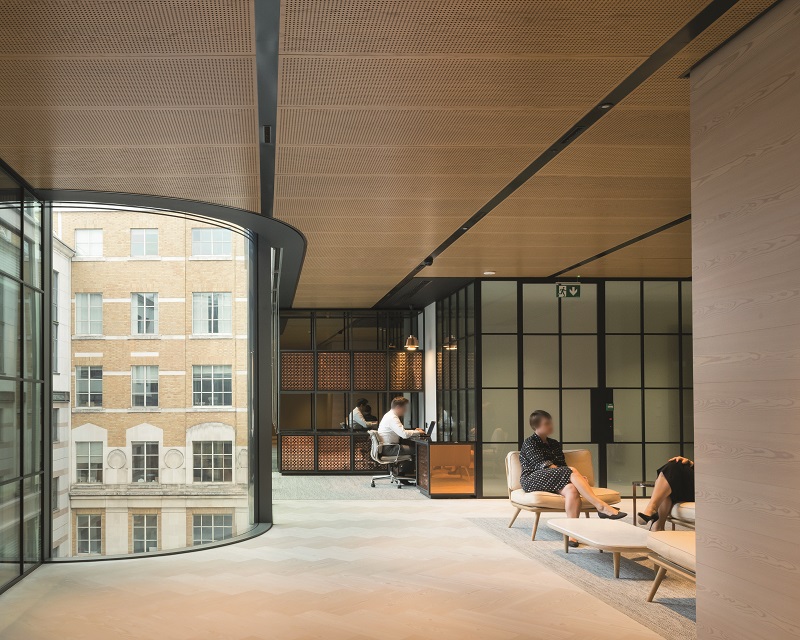 The introduction of a new 2400mm x 192mm channelled plank option also adds an extra dimension to the range and its striking wow factor is already proving popular in the Middle East.
The Armstrong range of wood solutions offers architects endless design options and stand out aesthetics with seven organic natural veneers to choose from (Ash, Maple, Oak, American Cherry, American Walnut, Natural Bamboo and Caramel Bamboo), three edge details (MicroLook, Vector and SL2) and accompanying grid systems available in an extensive palette of colours.
For complete acoustic control (the range performs up to 0.80aw), the lay-in square and rectangular tiles are offered with a choice of six perforation patterns and the channelled planks with three groove patterns. A black acoustic fleece is supplied with the perforated options.
All of Armstrong's hand-crafted and finished wood solutions are from renewable sources and are 100% recyclable, and for applications where natural wood cannot be used wood effects on metal panels, baffles and canopies are available.
Enhanced samples showcasing the organic natural veneer options, perforation patterns and edge details are available on request.