Helly Hansen is excited to accept a Red Dot Award, recognised for the high quality and outstanding design of its Magni Evolution Construction Pant. An update to a best-seller built for the modern day worker, the new pant brings durability and long-lasting use to tested technologies and design built off professional feedback and lab data. As one of the most renowned design competitions in the world, Red Dot took in thousands of product entries from designers and companies across 60 countries, which were evaluated by an international jury of experts in a variety of disciplines.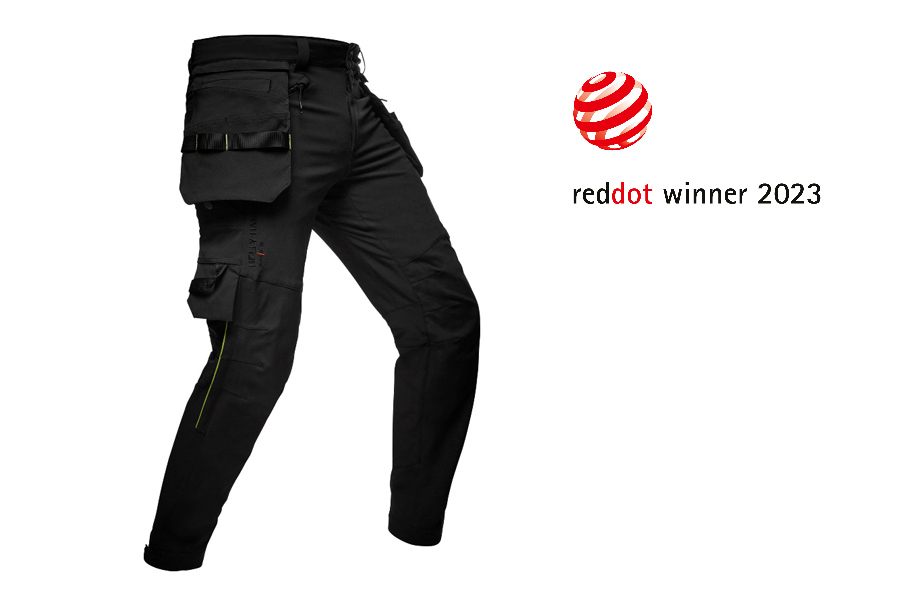 Magni Evolution is an update to the pinnacle concept of Helly Hansen Workwear, showcasing the best of the best within design, technology, functionality and fit. The new Magni Evolution Construction Pant pushes the boundaries for modern day workwear and sets a whole new industry standard. Since 2019 the pant has been developed alongside professionals, resulting in optimal quality and performance while also being more responsibly made using recycled fabrics. With 4-way stretch fabric and articulated knees, the pant delivers max comfort and mobility while stretch CORDURA® fabric reinforcement on the knees provides durability and protection. The Magni Evolution Construction Pant is also built with the same mechanical ventilation featured within the brand's award-winning BRZ product construction, providing optimal breathability. With premium features to maximise comfort and convenience for working professionals, the new pant features built-in padded phone pockets with a magnetic closure, removable and interchangeable hanging pockets, and easy-to-access kneepad pockets.
Adding to the functional details of the pant, the design team incorporated direct feedback, insight and wear test data from global professionals to update the fit, combination of technical and durable fabrics, and overall construction with less seams and stitches to maximise the benefits of each material. No small detail was overlooked.
"The design team and I are thrilled to be recognised with a Red Dot for our Magni Evolution Construction Pant," said Andreas Pohl-Larsen, VP for Workwear at Helly Hansen. "Developing products that are functional, while at the forefront of design innovation and technology, is at the root of our brand and we're honored to celebrate this win as a testament to our hard work and commitment to create high quality, lasting products."
The men's Magni Evolution Construction Pant will be in-store and online in Winter 2023. To learn more about Helly Hansen Workwear, please visit www.hhworkwear.com.