Although considered to be a thoroughly modern material offering limitless possibilities for contemporary architectural design, copper is also – of course – one of our oldest building materials, traditionally covering the domes and spires of city skylines. Nordic Copper Special Patina has been developed specifically to help with repairs, restoration or extensions to historic copper buildings.
Copper's unique architectural qualities are defined by its naturally changing patina – which cannot be successfully replicated using other materials with surface coatings. Within a few days of exposure to the atmosphere, a copper surface begins to oxidise, changing from the 'bright' mill finish to a chestnut brown, which gradually darkens over several years to a chocolate brown. Continued weathering can then result in development of the distinctive green patina – or blue in coastal locations.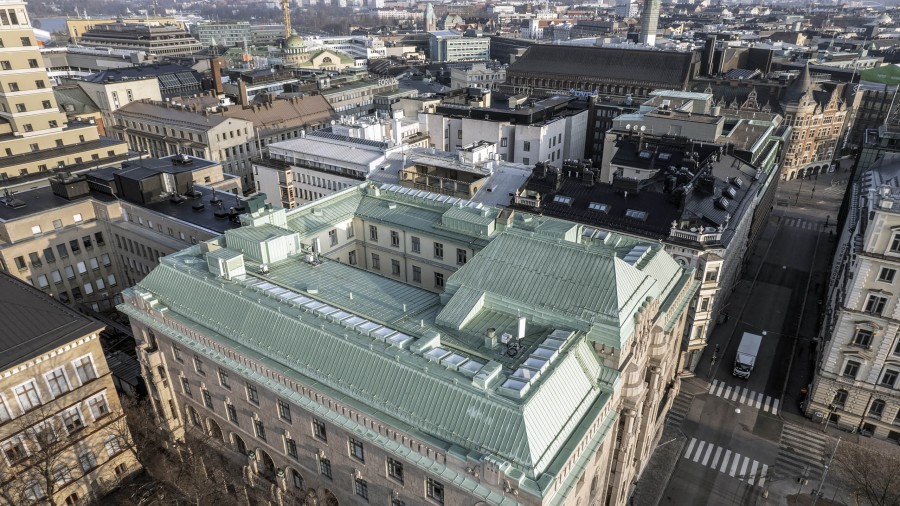 Mineral Based Pre-patination
All these naturally developing surfaces can be provided straightaway with the 'Nordic Copper' range. The factory processes involved are generally similar to those taking place over time in the environment utilising copper mineral compounds, not alien chemical processes. The surfaces form an integral part of the copper, generally continuing to change over time, and are not lifeless coatings or paint.
The extensive Nordic Blue, Nordic Green and Nordic Turquoise ranges have been developed with properties and colours based on the same brochantite mineralogy found in natural patinas all over the world. As well as the solid patina colours, 'Living' surfaces are available for each with other intensities of patina flecks revealing some of the dark oxidised background material.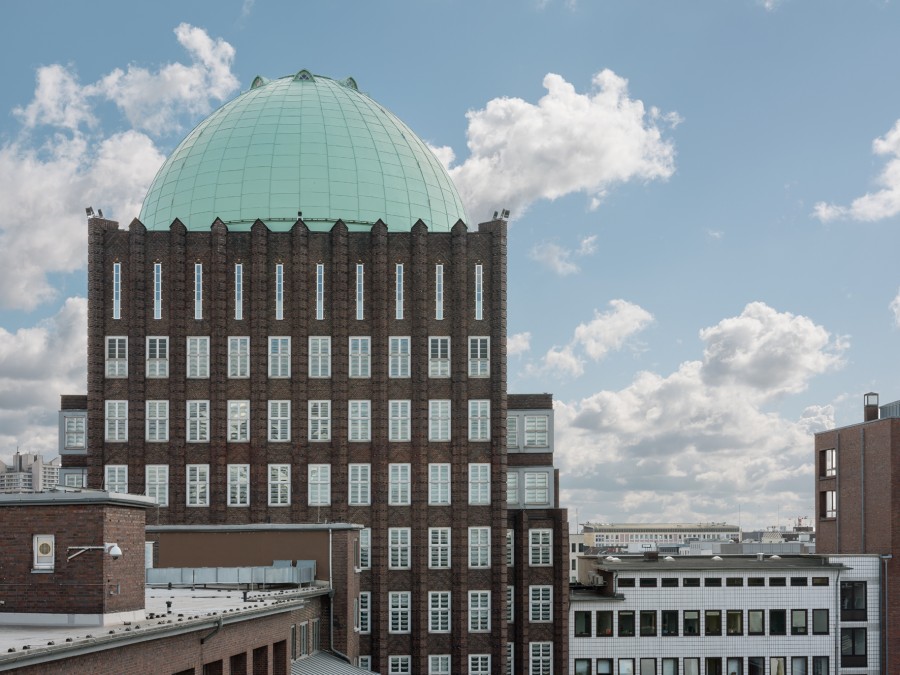 Matching Original Copper
With Nordic Copper Special Patina, unique pre-patinated copper material can be produced to match naturally patinated copper, especially for historic buildings. An original sample from the building is used but initial development can be started with the help of a Special Patina Tool (which can be downloaded from www.nordiccopper.com and printed). The card is simply placed on the original copper surface and photographed. Once a specific patina mixture has been established and product supplied, the project mix is retained in case of follow-up orders.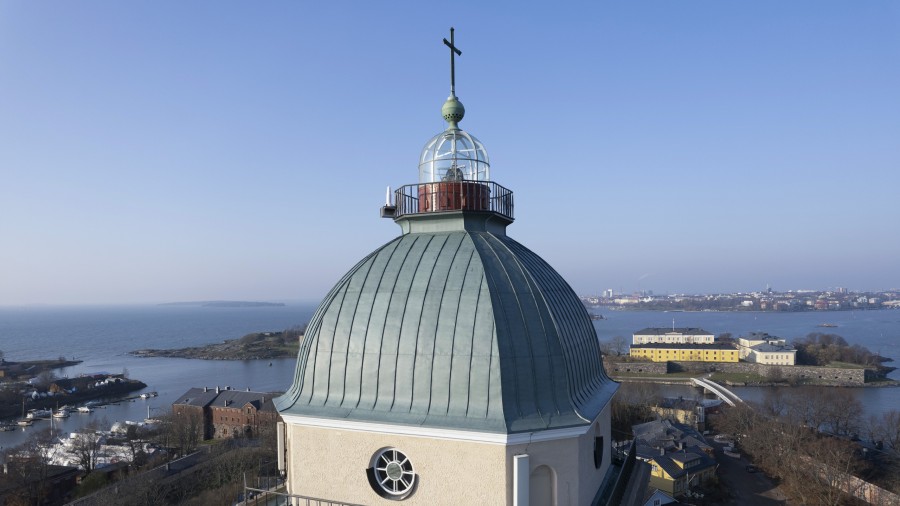 Aurubis can also recycle the original copper removed from a project. Copper's ability to be recycled repeatedly, without any loss in performance, is an important sustainability benefit. All Nordic Copper architectural products are manufactured using 100% recycled raw-material and Aurubis is part of the world's leading integrated copper group and largest copper recycler. For more information and to read project stories visit: www.nordiccopper.com or email: g.bell@aurubis.com