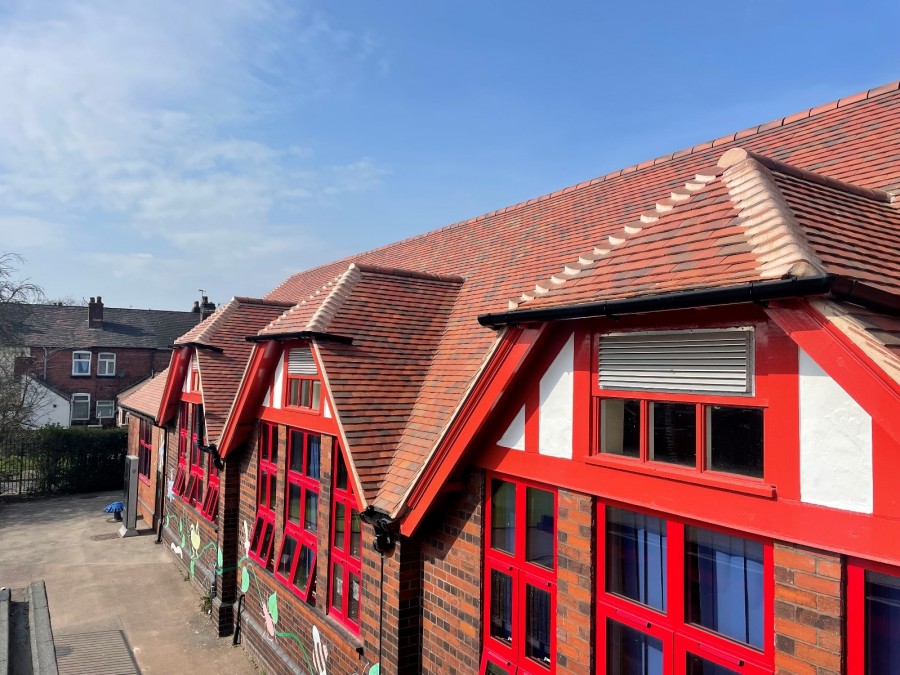 A combination of product quality, technical support, and aesthetic appeal has seen Marley's Acme Double Camber Clay Plain Tiles specified for a major roof replacement project at Stoke Minster school in Stoke-on-Trent.

Any successful roofing replacement project must satisfy several key criteria. The refurbishment design must remain sympathetic to the local vernacular, deliver a quality-led roofing solution that will stand the test of time, and overcome any technical roofing challenges that may occur, especially when replacing a roof on an older building.
With the school building requiring a completely new roof, Marley's expert technical support around tile fixing specification, together with the use of high-grade roofing solutions with strong aesthetic appeal, have seen Stoke Minster benefit from a Marley full roof system, all with the added assurance of a 15-year warranty.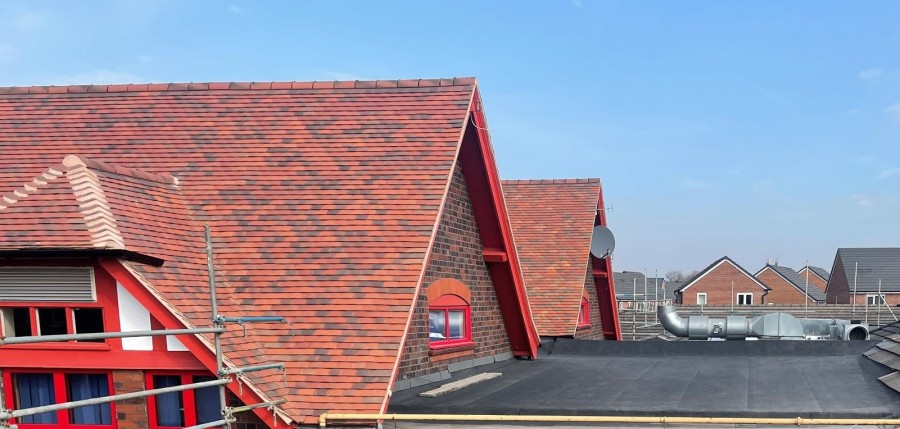 The specification of the Acme Double Camber Clay Plain Tile has maintained a seamless connection with the surrounding landscape, allowing the new roof to perfectly match the aesthetics required as part of the roofing design and satisfy local planning.
Declan Cooper, Regional Specification Manager at Marley, explains: "After receiving a tile fixing specification request and following positive discussions with the school's project managers, we were able to offer a complete service that would support a full roof replacement. Marley's Technical Advisory Team (TAS) and tile sample services allowed both the technical challenges of the large scale roofing project to be managed and for the most appropriate tile solution to be selected. The Acme Double Camber Clay Plain Tile was a highly comparable and attractive alternative to the previous roof tiles that had been in situ for many years.
"In the end, the entire full re-roofing scheme required 88,000 Acme Double Camber Clay Plain Tiles as well as relevant fixings and accessories, including JB Red machine graded timber battens and vapour permeable roofing underlay. Marley was in the unique position to be able to provide everything required from a single source, which helped with the project's planning and implementation phases."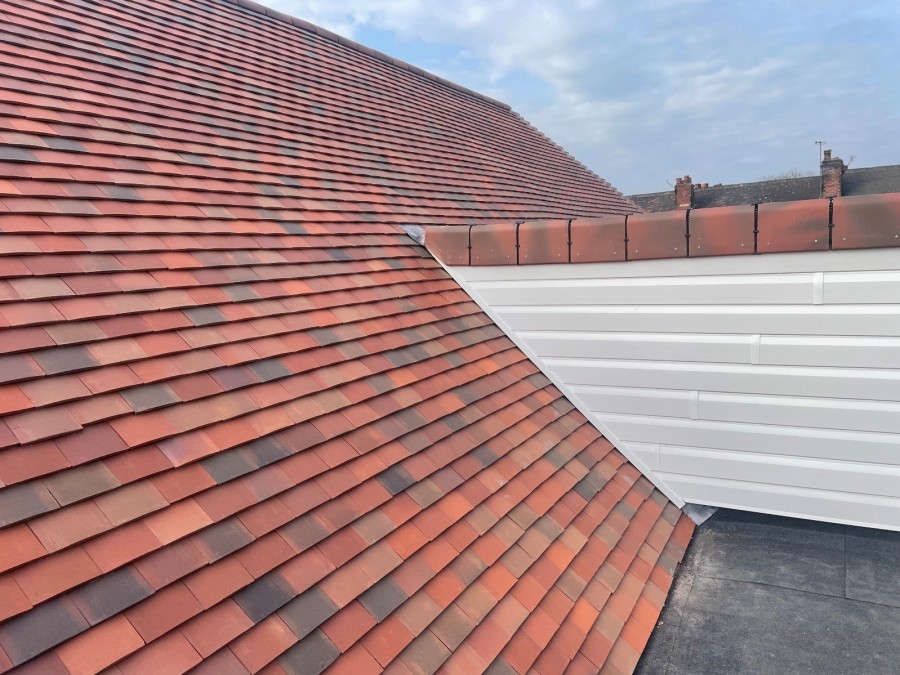 Chris Cooper, Contract Supervisor from Rio Asphalt & Paving Co. Ltd explained why the school building also presented some challenges when it came to installation timeframes: "The entire roof project had to be completed in tandem with the constraints of the school term timetable, meaning that specific care and attention was paid to ensuring the safety of school staff and children as the work was being conducted. The ability of Marley to guarantee product supply to agreed deadlines meant that the expected project management timescale was met throughout and the re-roof was completed on schedule in March 2022."
The technical challenges presented by the pitched sections of the roof were overcome, with all the fittings specified to suit the roof pitch and overall design.
For ultimate peace of mind, Marley's 15-year full roof warranty ensures the new roof will provide long-lasting performance based upon the specification of a high-quality product solution. It will also maintain its premium appearance and continue to ensure the comfort of pupils, teachers, and parents in the years ahead.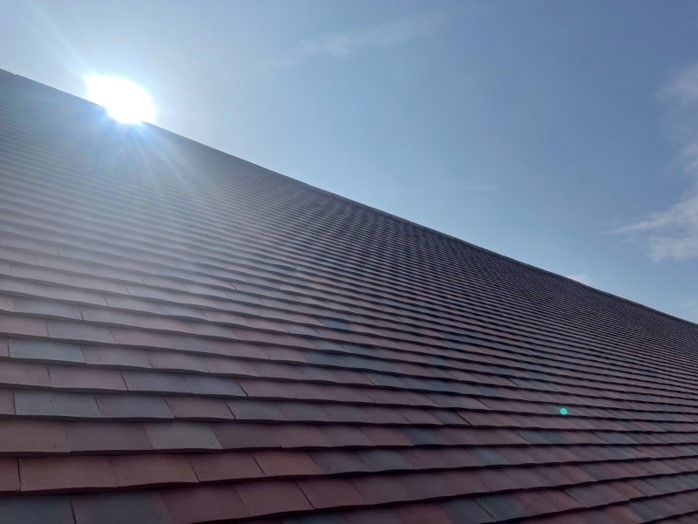 Declan Cooper concludes: "With a longitudinal and latitudinal camber, the unique Acme Double Camber tile offers a double curve which presents an opportunity to create highly textured roofscapes with accentuated light and shade and this has been the case at Stoke Minster school. Aside from its striking looks, the chosen tile also offers benefits from a sustainability perspective delivering A+ environmental credentials under BREEAM.
"It is so rewarding that the extensive range of Marley's services and our market-leading products have contributed to the successful conclusion of a significant roofing refurbishment project that all stakeholders can be proud of."
To find out more about Marley's full roof system, visit: https://www.marley.co.uk/roofsystem