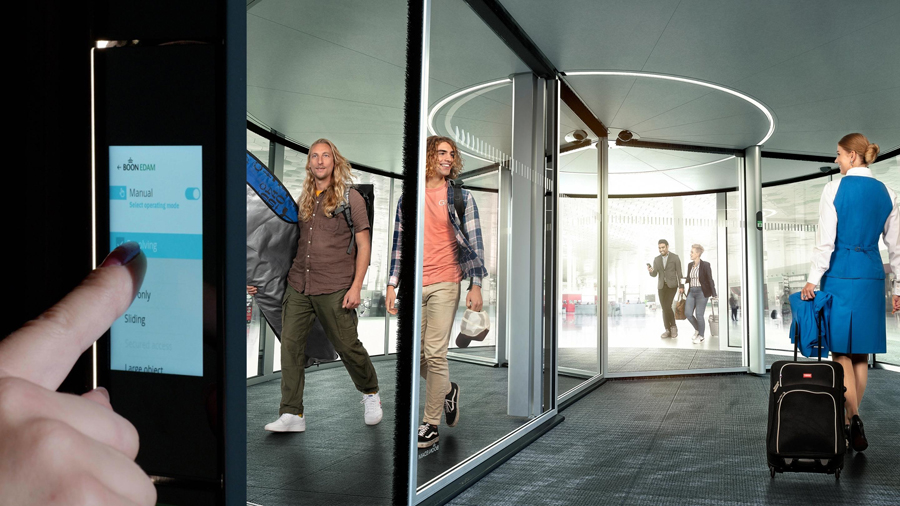 Royal Boon Edam International B.V., a global manufacturer of security entrances and architectural revolving doors, announced that they have launched a ground-breaking revolving-sliding high capacity revolving door. This new and patented automatic revolving door encompasses the latest technology within Boon Edam's signature "premium minimalistic" design and is unlike any other existing revolving doors.
The Revolving Door Re-engineered for the Future
The introduction of the Orbit TriSens was born out of the industry demand for a new, more sustainable and technologically-advanced revolving door entrance solution. We spoke to many customers about their wants and needs and also carried out interviews and observations with disabled user groups, standard user groups and different fire brigades and safety regions.
With energy savings and user experience at its heart, the Orbit TriSens is ideal for use in areas with a high footfall of pedestrian traffic or where large objects need to be transported through an entrance. This entrance is engineered with the flexibility to adapt to its surroundings (by multiple door wing configurations and operational modes) and provide users with a welcoming and carefree experience when entering a building.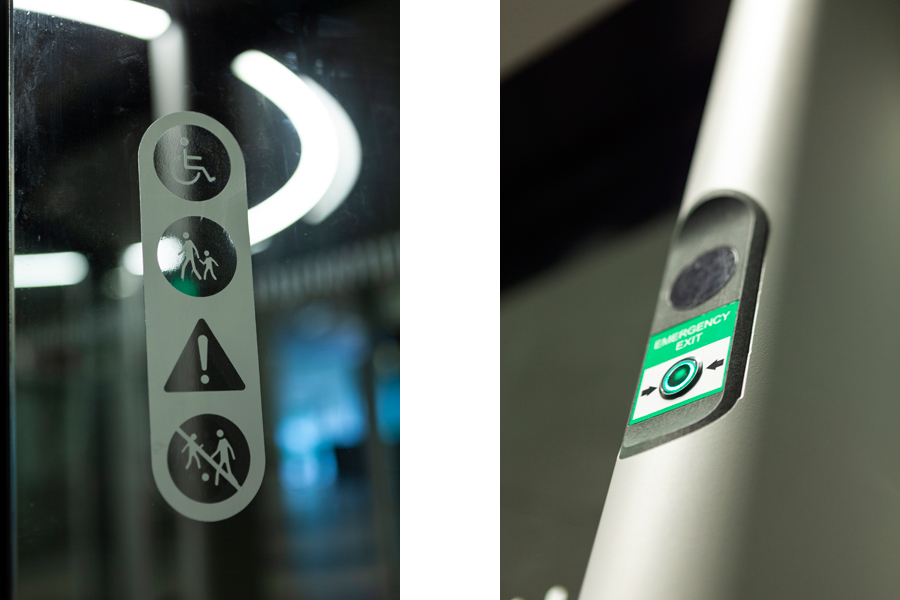 User Safety Through Advanced Technology
User safety has been a priority in this development. A unique structure allows the door's three wings to rotate and slide forwards and backwards. This, in combination with high-tech sensors, ensure that no contact is ever made between a door part and the person using it. The contactless approach ensures heightened safety, peace-of-mind for the untrained user and makes the door accessible to everyone.
Following this, The Orbit TriSens has an advanced escape route function activated by the Building Management System or pushing the emergency exit button, camera surveillance, a system malfunction, or a power outage. Extra buttons can be accessed from within the door itself as an additional safety measure. This automated escape route provides intuitive, easy and quick egress in an evacuation situation.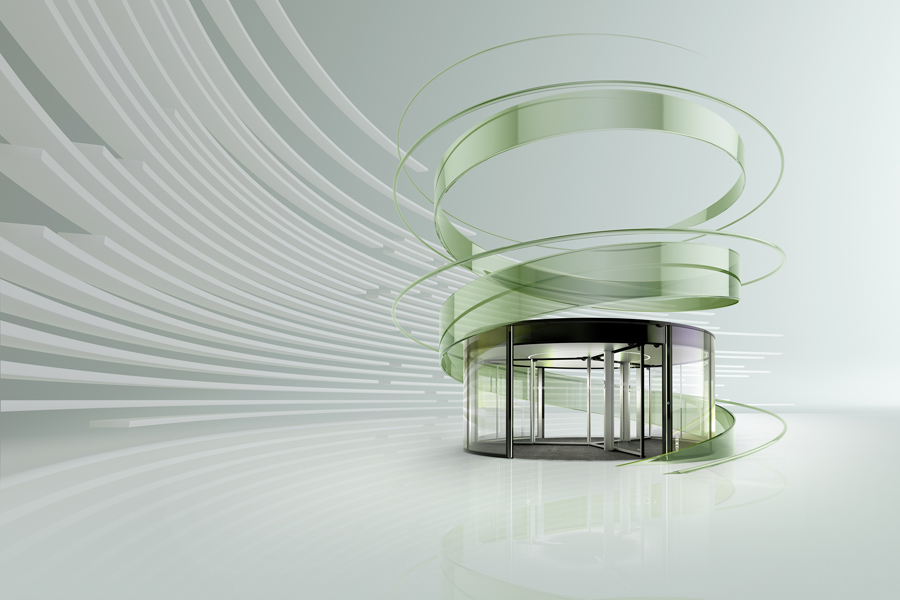 Aesthetics, Security and Energy Savings
One of the most distinguishing features of the Orbit TriSens is its entrance portal. This space creates an entrance that can be positioned at any angle to point towards the visitor. The entry can be found with minimal effort and stress using intuitive wayfinding ques. It is intentionally simplified with solid use of lighting, colours, sound, and door wing configuration – all playing their own role in safely navigating all types of users.
An additional internally integrated feature is the shield door for night-locking. The automated shield door, positioned at the inside of the curved walls, is lockable in the ceiling and the floor. A bottom guide and reinforced profiles are included to guarantee the integrity of the construction during burglar attempts. The internal shield door provides design freedom regarding the positioning of the door, which can be either entirely inside, halfway or entirely outside.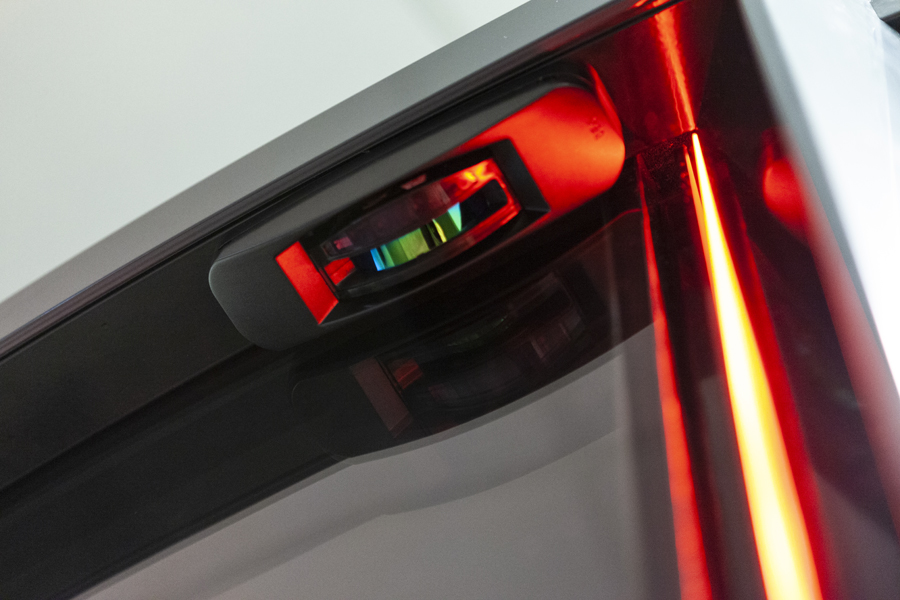 Operation
The Orbit TriSens is easily operated via an integrated touchscreen control panel. The diverse options include changing the door modes and scheduling various modes to suit peak or out of hour operation - saving energy in the process. The touchscreen control panel also shows important information about upcoming service, maintenance timings, and software details.
Availability
The Orbit TriSens is directly available in 2 different diameters for EMEA customers as of April 2022.
More information, brochures and videos can be viewed here (https://www.boonedam.com/en-gb/products/revolving-...