Introducing Hager Academy Online
Stay up to date with the latest trends and training with Hager's flexible, interactive, and online learning platform.
Hager Academy at Hager's UK head office in Telford, has been a successful addition to the site, with hundreds of professionals from across the construction industry participating in courses there. Seeking to bring Hager Academy to more people and ensure a greater level of flexibility, Hager has launched Hager Academy Online, a new interactive learning solution designed to help keep electrical professionals up to date with the latest trends and support their professional development. "
Designed by Hager's team of technical experts, with their combined 50 years of experience,
the online learning courses act as an extension to the high-quality courses offered in the Hager Academy. Ideal for those with full schedules, the online courses offer those in construction a convenient way to further their education at their own pace.Whether it's a quick top-up course or in-depth training, the latest information on wiring regulations or information on new Hager products, the platform is designed to have something of value for everyone.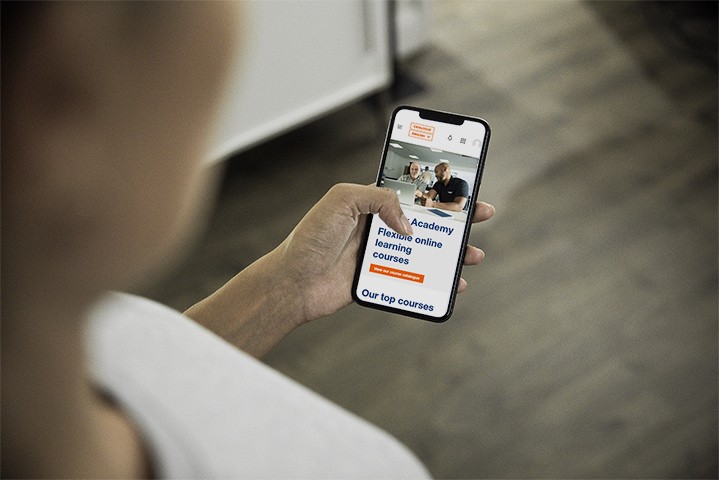 Ian Wassell, Training & Technical Manager at Hager provides more detail on what to expect from the online courses.
What types of courses are offered online?
Designed for on-the-go learning, courses are available 24/7 without a set time scale for completion, making them flexible around work schedules.
The online training courses cover key concepts such as surge protection, arc fault detection, as well as courses on our product ranges such as our Sollysta Wiring Accessories. We also offer 'Solution Training' courses on industry-related topics such as electric vehicle charging and the most current wiring regulations.
How much time do the courses take to complete?
Depending on which course is selected, the time to complete varies. The platform is designed to offer a catalogue of learning so there is plenty to choose from, whatever a professionals' need or time availability.
For those with not much time to spare, we have 'At A Glance' courses that take five minutes to complete.These are aimed at people who want to enhance their knowledge on our product ranges. We also offer 'Product Training' courses that take around 30-45 minutes and are focussed on the technical aspects of our products, as well as the wiring regulations required for installing a specific device or board.While our 'Solution Training' courses can be completed in about 20-30 minutes and focus on industry-related topics.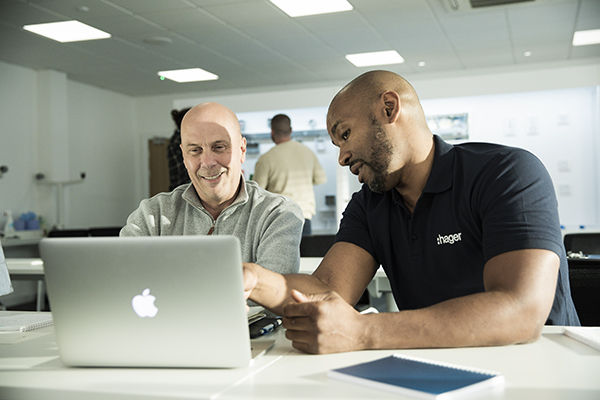 Is it easy to track progress?
The platform allows users to keep track of their progress through their own personal dashboard. They are also able to look back at courses whenever they need a refresher.
Is a certificate of completion offered at the end of the courses?
Yes, for those that take our Product Training courses, after taking a short exam, a certificate will be mailed out upon completion.
For more information and to take a course, please visit learn.hager.com