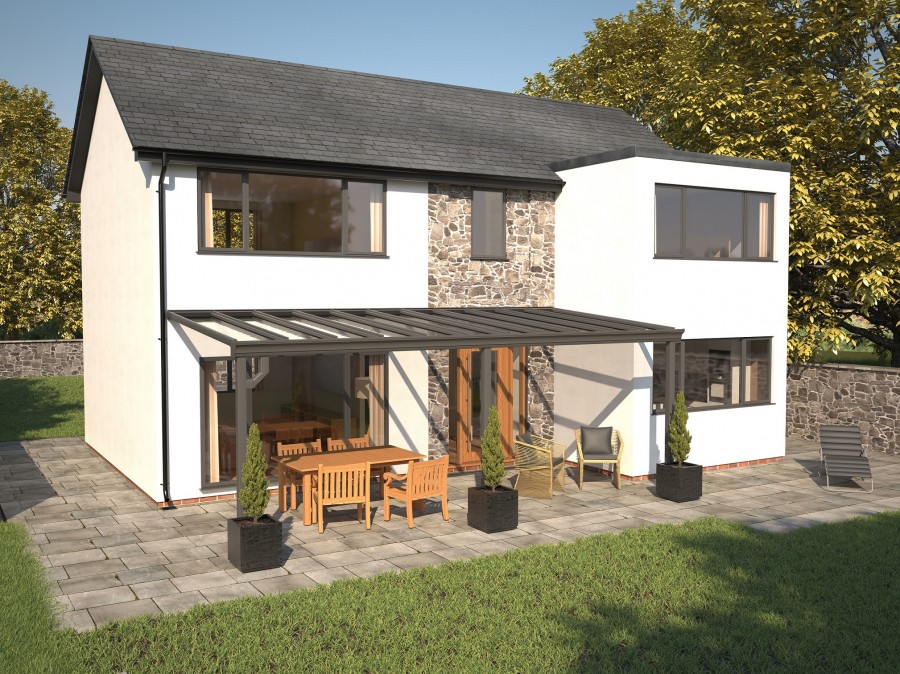 Reynaers Aluminium, the specialist in sustainable architectural aluminium systems, has launched ParallelRoof 100 (PR 100) – an integrated roof veranda system which provides cover for outdoor spaces while maintaining a stylish aesthetic.
Designed to deliver a minimalistic appearance, the system utilises slim and lightweight aluminium profiles which also equip the structure with excellent rigidity. Ideal for transforming outdoor spaces, PR 100 is suited to a variety of external structures such as winter gardens, glazed verandas, greenhouses and car ports.
As a wholly integrated system, PR 100 includes wall plates for easy fixing to existing structures, alongside gutters and downpipes for roof drainage. Accepting infills from 6mm to 32mm, the non-insulated system also incorporates glazing beads into the rafters, negating the need for screw down or hammer down systems. By incorporating these elements into the system, installation is quick and easy, and a consistent appearance can be achieved every time.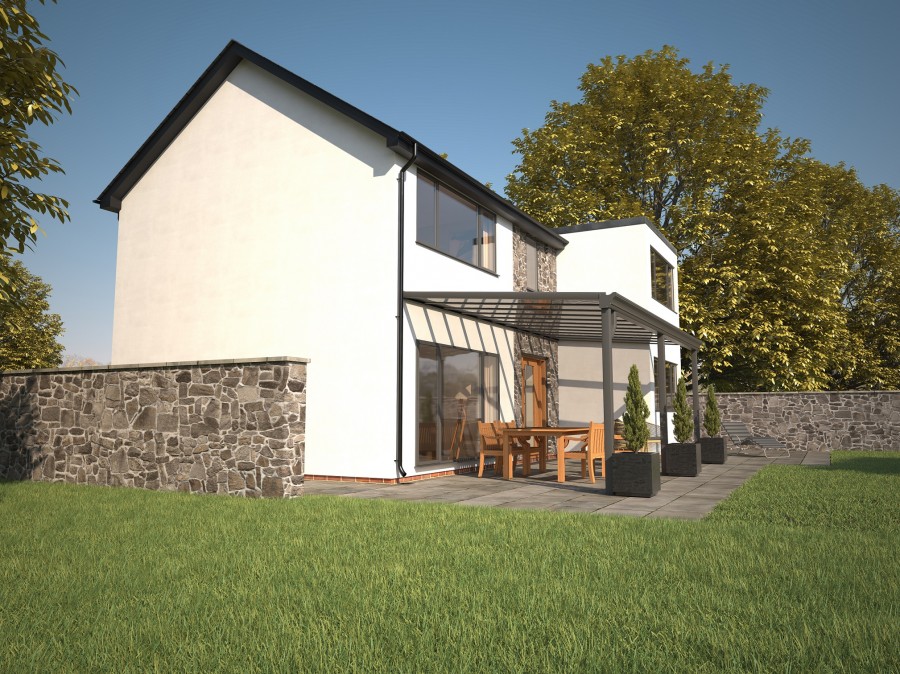 John McComb, Director Technical Services at Reynaers Aluminium, said: "There's a big trend across the UK to maximise the potential of outdoor spaces, but with the classic British weather, it's not always possible to get out into the garden. With PR 100, homeowners can make their gardens and patio areas usable all year round with a stylish system which can be easily added to their home.
"Remaining true to our commitment to deliver systems which both look the part and perform as expected, this system shares the slim aluminium appearance of many of our window and door systems, while being expertly designed to ensure it stands the test of time. That means it can become an outdoor fixture for years to come and protect people from the elements when they want to enjoy some time outside – no matter the weather."
To find out more about ParallelRoof 100, visit www.reynaers.co.uk