Beautiful, environmentally sustainable, and life-enhancing communities are at the centre of widespread planning changes announced by Housing Secretary Robert Jenrick.
The Building Beautiful Places plan will mean good quality design will be paramount, with local communities put at the very heart of decision-making to help shape their towns and cities.
The National Planning Policy Framework (NPPF) is being amended so that the Building Beautiful Places plan will mean residents and planners will find it easier to embrace beautiful, practical design while rejecting the ugly, unsustainable or poor quality.
The changes set an expectation that all councils should develop a local design code - an illustrated design guide that sets the standard for a local area - with input from local people.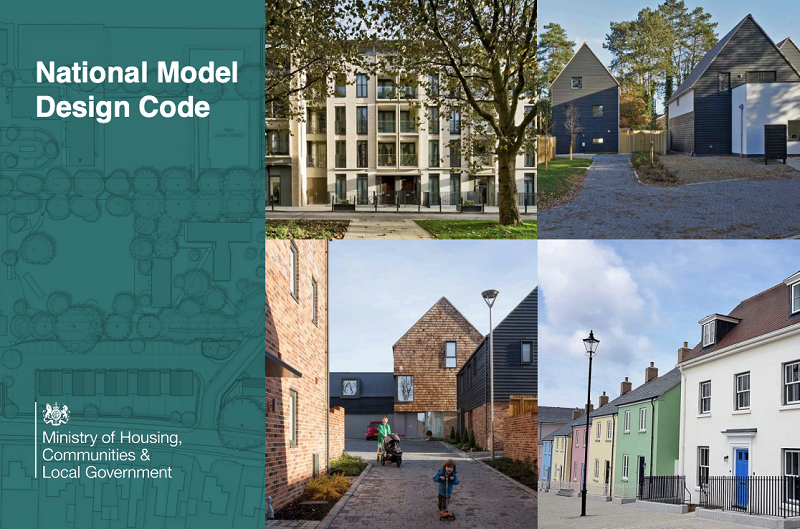 The process, outlined in the NMDC, demonstrates how and when local communities can be involved in developing a design code, using digital tools and social media, as well as face-to-face workshops, roundtables and exhibitions.
The government has announced:
The National Model Design Code - a toolkit to enable every council and community to create their own local design requirement. Guidance is provided across all aspects of new development including tree-lined streets, sustainable drainage and design to support walking and cycling.
Updated planning framework published which will place greater emphasis on beauty, place-making, the environment, sustainable development and underlines the importance of local design codes.
The Office for Place which will drive up design standards, testing and piloting the National Model Design Code with more than 20 local councils and communities.
The Advisory Board, made up of industry experts and chaired by Nicholas Boys Smith, which will  advise on the work of the Office for Place and options for a potential independent body.
Housing Secretary Rt Hon Robert Jenrick MP said: "Our revised National Planning Policy Framework will ensure that communities are more meaningfully engaged in how new development happens, that local authorities are given greater confidence in turning down schemes which do not meet locally set standards.
"This is about putting communities – not developers – in the driving seat to ensure good quality design is the norm, and the return to a sense of stewardship – to building greener, enduringly popular homes and places that stand the test of time in every sense."
RIBA President, Alan Jones said successful design is critical to the delivery of homes and communities fit for future generations.
He welcomed measures that place greater emphasis on design quality, sustainability and placemaking and said: "This includes the community-focussed approach of the National Model Design Code, which will see planning and development experts work directly alongside local authorities. I am also pleased to see the Government recognise the need to use the UK's world-class design expertise to deliver beautiful, green homes and places.
"However, I remain seriously concerned that wider planning system reforms – including the extension of Permitted Development Rights – undermine the stated commitment to quality design. Good design is about much so more than the surface appearance. These planning reforms need to level up the quality of new housing developments across England; this means requiring developers and local authorities to think about the long-term sustainability of new homes and communities, as opposed to cramming of the greatest possible number of homes onto a site.
"Unless they are prepared to challenge the commercial incentives that govern the housing market, these reforms will do little to address the gap between the quality, safety and sustainability of many of the new homes we build and our country's commitments under the Climate Change Act. The absence of critical guidance that effectively demonstrates the importance of enlisting knowledgeable professionals such as architects at the earliest, most critical stage of a project also remains a huge omission.
"We will continue to work with our membership and policymakers to ensure these landmark reforms to our planning system have people and successful design at their heart."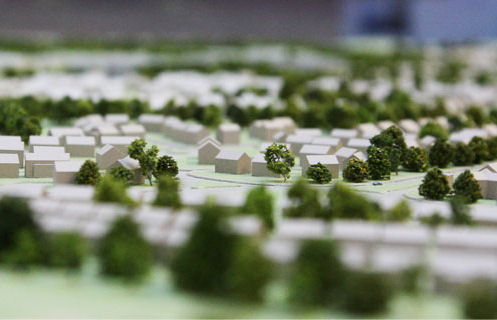 Nicholas Boys Smith, Chair of the Advisory Board for the Office for Place, said it was vital to "do better, more often for the benefit of communities" and to contribute to the economic success of our towns and cities and to look after our planet.
"Our vision is to help families, neighbourhoods, councils, landowners, housebuilders and developers more easily create places in which our communities can prosper," he added. "The Office for Place aims to encourage the British design and development industries to be the best 'place-makers' in the world aided by improving data on the discoverable links between place with happiness, health, popularity and sustainability."
In response to the proposals, Phillip Box, Public Affairs & Policy Officer at UKGBC, said:"True sustainability and beauty are clearly intertwined, and this relationship should be central to our discussions around achieving a more sustainable built environment. When the two principals work together, they create spaces that have value, both for nature and for the people that live there.
"We welcome the changes announced to the new National Model Design Code, which have incorporated many of our suggestions in terms of both the areas of sustainability covered and the levels of guidance provided. We also welcome the general direction of travel evident in the changes to the National Planning Policy Framework. However, it is disappointing to see that suggestions to go further, in order to comprehensively align the NPPF with achieving our national net zero target, delivering climate adaptation and biodiversity recovery through development, were not taken forward.
"As the Government continues with its planning reforms, and local planning authorities begin to develop local design codes, we look forward to continuing to provide our expertise and engaging with government, in order to ensure the planning system supports the delivery of net zero and our wider environmental objectives for a more sustainable built environment."
Cllr David Renard, Housing Spokesperson for the Local Government Association, said councils have constantly delivered throughout the pandemic and are key to helping the Government build back locally as we all recover from it. This includes delivering the high-quality affordable housing desperately needed, built in the right places and supported by the right infrastructure.
"We also support innovative design to achieve climate-friendly homes and to improve the quality of homes and places," he continued.
"Design tools can be helpful, but decisions about the design of local developments need to be locally-led and are best made by local councils together with their communities. As the Government's National Design Guide advises, any specific details and measurable criteria for good design is most appropriately set out at a local level. The requirement for councils to have a local design code will also require additional resources and skills, so it will be important that councils are fully funded and supported to provide the extra capacity needed.
"We would also like to see the Office for Place body include local government representation, so it can benefit from the expertise and knowledge from a local level."