Leading washroom manufacturer and installer, Washroom Washroom, has launched a new product range - Your Space Superloos by Washroom, developed by its in-house team to offer a range of benefits.
A 'superloo' is a self-contained cubicle including a toilet, vanity unit and hand-drying facilities – all housed behind a full height door for complete privacy.
Superloos have become a popular design choice in recent years as an alternative washroom configuration, especially within the commercial sector and the office market, and the Your Space range looks set to take the market by storm.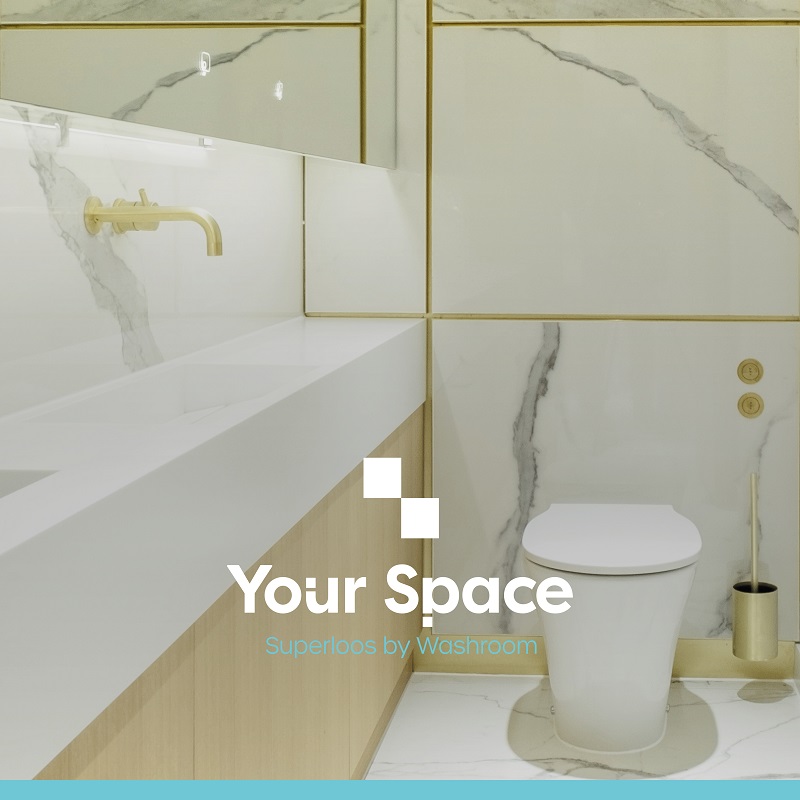 Washroom's new Your Space range has been developed to offer specifiers and architects a completely customisable design solution, which is detailed in the new free-to-download range brochure. Your Space can be specified using any combination of products from Washroom's full height toilet cubicle doors, vanities and accessories - all of which are also available in a huge choice of finishes, materials and colours.
Offering all the benefits of a superloo solution, including accessibility for all users as a designated unisex or gender neutral washroom facility, Washroom's new Your Space range also affords specifiers the luxury of design freedom.
The Your Space range provides a neat space-saving solution, enabling building owners to maximise the available floorspace yet at the same time, offering end users more space and privacy.