Cubicle and washroom systems from Telford based casing and enclosure specialist, Pendock, provide a comprehensive range of solutions to meet most specifications and requirements for single or multi-cubicle installations, as well as IP panels systems.
Originally launched in 2005, the later addition of lockers and changing room products, together with regular colour and finishes updates, has led to their use in a range of sectors, including education, retail, health, leisure and public buildings.
Five systems are available under the Pendock Washroom brand, which include the Classic; Classic Plus; Robust; Ultimate and Education – as well as modular IPS panels and bespoke solutions.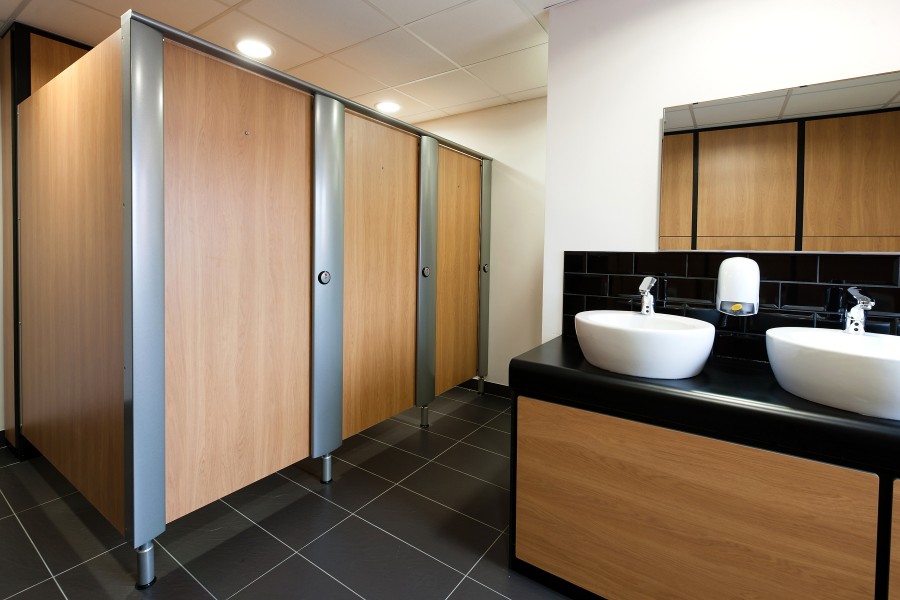 The Classic range is manufactured from 18mm thick MFC (melamine faced chipboard) and is designed for use where economy and simplicity are key factors, while the Classic Plus uses the same core, but is faced with high pressure laminate. Both models are edged with 2mm PVC.
Designed for high traffic and wet areas, including high humidity zones, Robust cubicles are produced from 12mm compact laminate (CL), which provides high durability, excellent value and design flexibility to meet the demands of most washroom projects.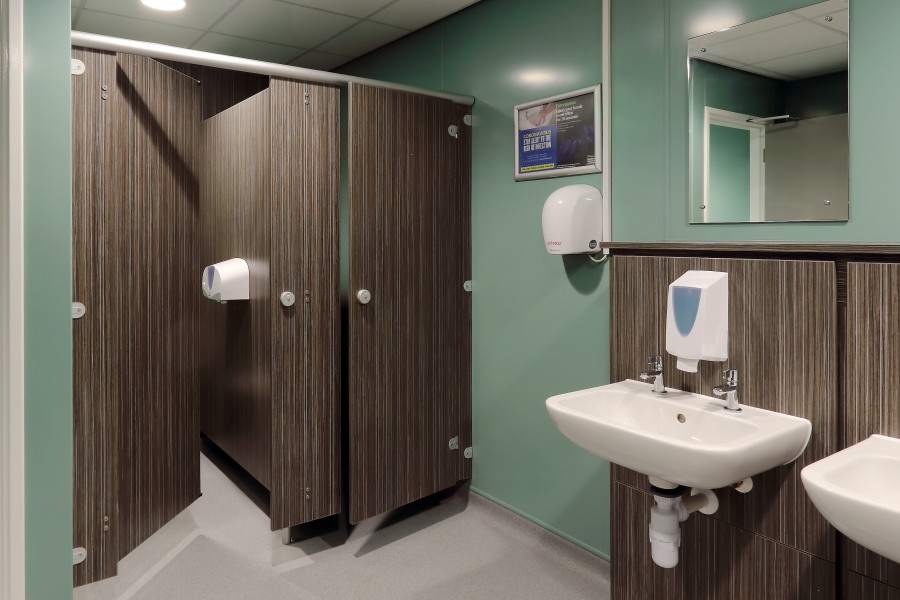 Pendock's Ultimate cubicles are also manufactured from 12mm CL with a radiused edge. The range provides an exceptionally wide choice of options and can be specified with any finish or colour combination to meet exact interior design or project requirements.
The dedicated Education range covers washrooms from nursery through to further education and are available in 18mm MFC or HPL, as well as 12mm CL in a range of colours and finishes including special options for early years and schools through all key stages.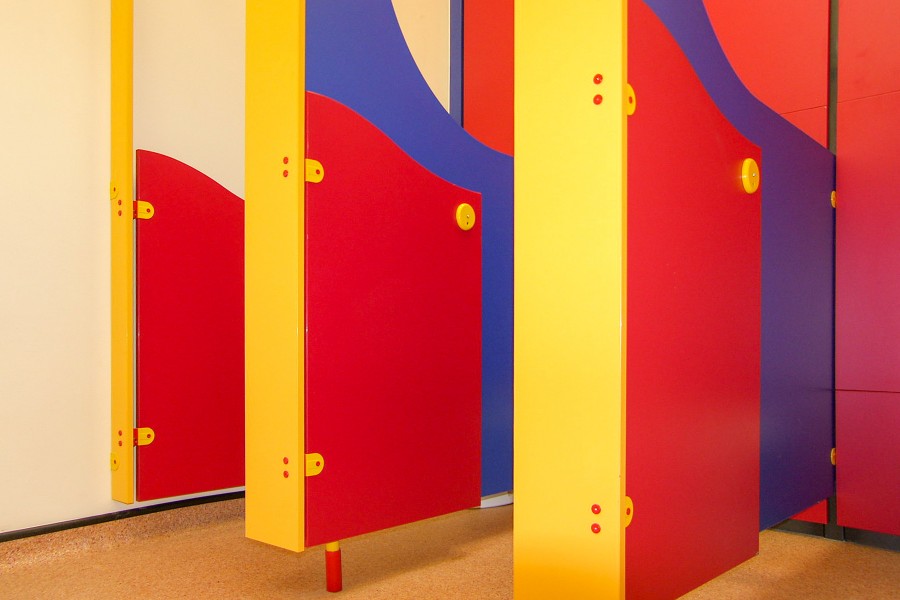 For complete design versatility, every aspect the IP panel system and bespoke washroom range can be specified, including the core material, finish colours, graphics, panels and door sizes, as well as pilasters and ironmongery.
Vanity units, back panels and accessories are also available across the range, alongside DDA and Approved Document M compliant options, allowing specifiers to maintain design consistency and integrity, whilst providing high levels of versatility and cost-effectiveness.