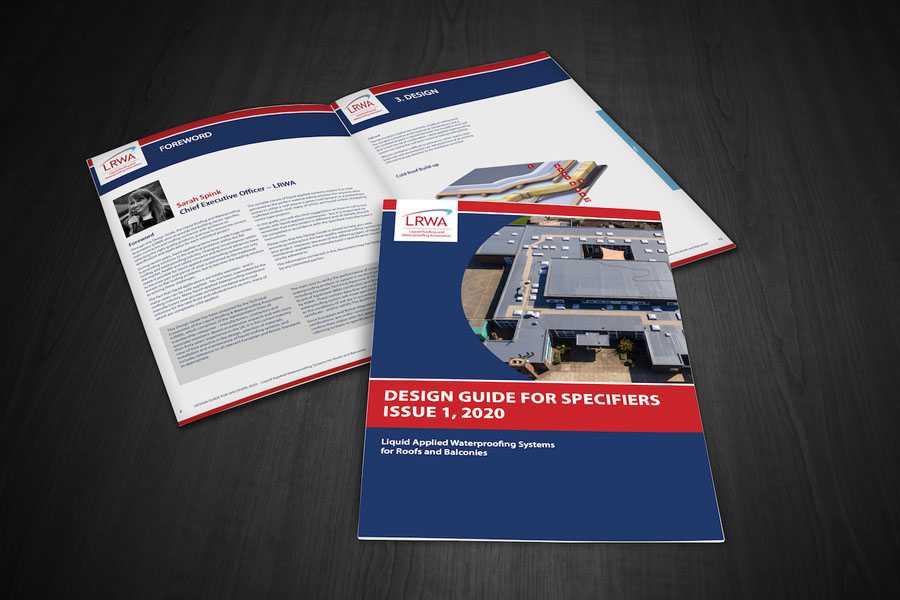 The Liquid Roofing and Waterproofing Association (LRWA) has produced a new design guide offering extensive technical information and advice to help specifiers correctly select liquid products and systems.
Drawing on more than 40 years' experience and extensive research, the LRWA's Design Guide for Specifiers - Liquid Applied Waterproofing Systems for Roof and Balconies - has been produced by the association's technical committee, comprising representatives from across its membership, including manufacturers, contractors and associate members.
The Design Guide covers the waterproofing of all types of flat roof, balcony and walkway, including associated fittings and construction using systems manufactured by LRWA members.
Best practice advice is provided on a wide range of specification factors such as the performance criteria for liquid systems, design considerations, and the materials that may be used as part of a roof build-up.
The Guide also references all relevant changes to UK Building regulations following the Grenfell tragedy, as well as updates to British Standards relating directly to the flat roofing industry. One area covered extensively within the Guide is in relation to fire safety requirements and performance.
In addition, there is a section offering advice on what specifiers must consider before choosing a liquid applied solution as an overlay to an existing roof, including the thermal performance of an existing structure.
Sarah Spink, CEO of the LRWA, said: "The versality of liquid applied systems means they are now a leading solution for both new build and refurbishment projects. With more specifiers turning to liquids, we wanted to make sure that comprehensive technical guidance is readily available.
"Overall, the aim of the Design Guide is to help specifiers enhance their knowledge across a number of key areas, including roof and balcony design, Building Regulations, and product certification so that these can be taken into account when developing specifications.
"We would urge specifiers to take advantage of this new Guide and also ensure they verify the performance of a liquid waterproofing product or system via third party certifications, including European Technical Approval (ETA) certificates, BBA certificates and BDA certificates, which are issued by KIWA."
Speaking about the Guide, Mike Ward, Capital Manager – Building Fabric, for Tesco said: "Touching on all the pertinent points, the Guide provides enough information for a professional client to consider their options when selecting a liquid applied coating, as well as information relevant to different types of flat roof construction and their respective build-ups.
"References to British and European standards as well as statutory regulations help to ensure the client is fully versed with the requirements, and the detail drawings in the design section provide not only an illustrative guide for specifiers, but an excellent point of reference for those inspecting and certifying works."
For further information or to receive a copy of the Design Guide for Specifiers, please visit www.lrwa.org.uk