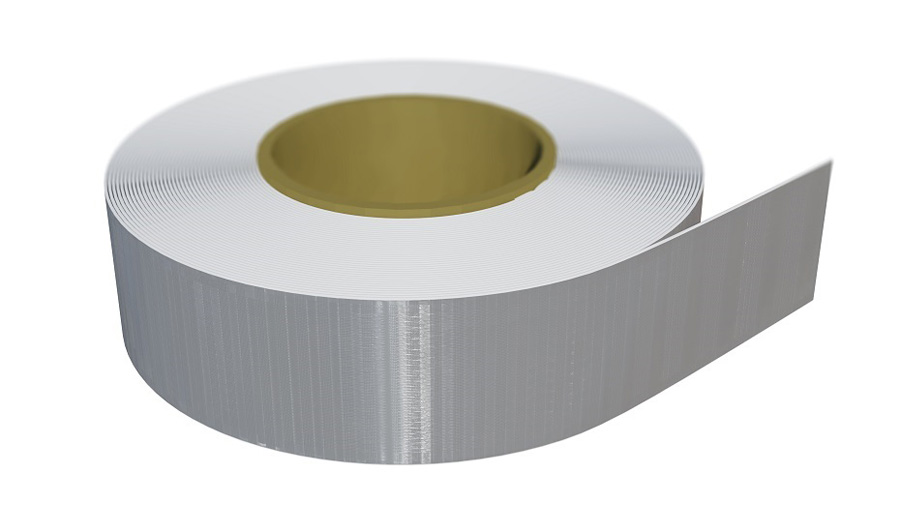 A new tape for use with fire-rated internal vapour control layers is now available from the A. Proctor Group.
Procheck® FR Tape, a B-s2,d0 aluminium-faced, air and vapour tight product, is designed to be used with Procheck A2 and Procheck FR200 vapour control layers (VCLs) which are part of the fire-rated system solutions available from the A. Proctor Group. The tape is used to seal the horizontal and vertical overlaps of these VCLs, as well as over the fixings, around penetrations and junctions, to ensure the internal air and vapour barrier is one continuous, seamless layer.
When tested to EN 13501-1 as part of a system together with Procheck A2 and Procheck FR200, Procheck FR Tape helped the build-up maintain the membranes' original fire-ratings of A2-s1,d0 and B-s2,d0 respectively. Both of these ratings exceed the minimum requirement of B-s3,d0 for construction membranes used in external walls.
Responding to this belt-and-braces approach, the A. Proctor Group's Specification Manager, James Brackenreed-Johnston, commented that having an option that "goes above and beyond the minimum of what current regulations require" is a wise strategy for specifiers to consider. This is particularly relevant today, considering the upcoming changes the new Code for Construction Product Information guidance will have on material specifications in the future.
Procheck FR Tape is the latest addition to A. Proctor Group's extensive range of fire-rated system solutions. Along with the previously mentioned internal VCL systems, their offering also includes fire-rated external breather membranes and air barrier systems, as well as the thinnest A2 insulation for interior applications available on the market.