Eliminate limescale with the highly effective, WRAS approved Stuart Water Conditioners, designed to prevent limescale from building up throughout a property and with an added bonus, a dedicated drinking water tap is not required!
Stuart Water Conditioners C range for domestic and residential properties use an electrolytic action to treat the water and contain a unique alloy core that acts as a catalyst, causing the calcium carbonate to precipitate into microscopic crystals. These crystals then float in suspension in the water without adhering to any surfaces, ensuring that boilers and remain scale free and efficient whilst continuing to operate for many years.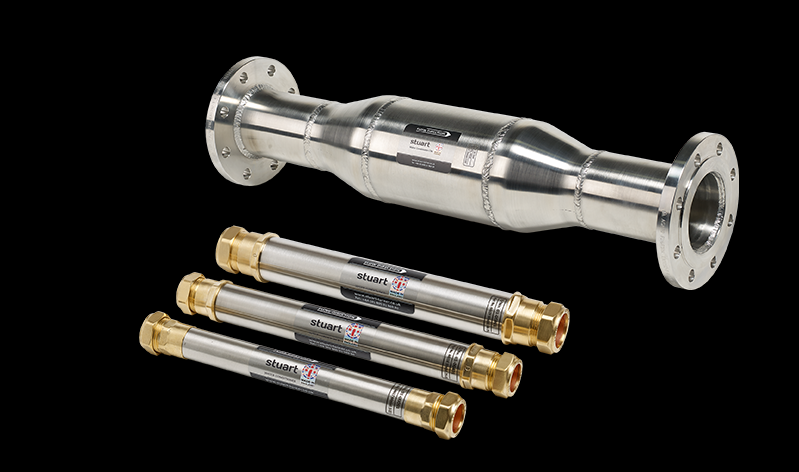 Developed specifically for commercial and industrial applications, the Stuart Water Conditioner CM products combines a unique catalytic alloy core with an array of powerful magnets to effectively prevent hard limescale deposits from forming. Available in a range of sizes optimised to meet the flow rate requirements of commercial properties, industrial plant and processes, they offer a maintenance free solution. All Stuart Water Condtioners are simply installed in-line with the existing pipework.
Unlike traditional water softeners which require space, bags of salt and the added expense of installing a drinking water tap, the Stuart range of Water Conditioners offer a cost effective and environmentally friendly solution which are simply installed in-line with the existing incoming pipework and don't take up valuable space…that's it. Simple, cost effective, environmentally friendly, maintenance free and guaranteed for 10 years.
Stuart Turner; engineered to excel. www.stuart-turner.co.uk