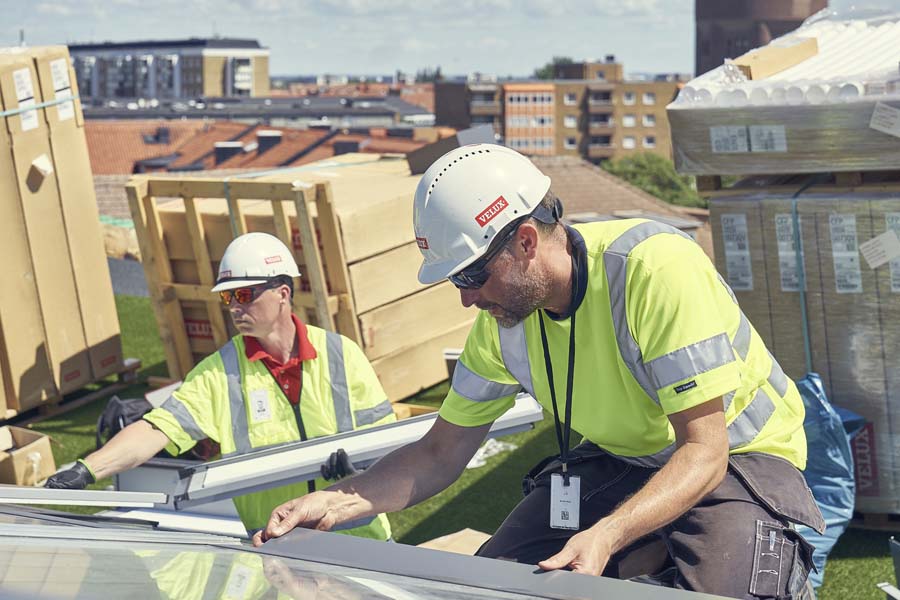 VELUX Commercial was established in 2019, and comprises the former JET, Vitral and VELUX Modular Skylights organisations. Now, VELUX Commercial operates as one company and offers to support building professionals throughout the entire process from specification to delivery and maintenance of daylight and ventilation solutions.
By combining the product offering of the former companies, the VELUX Commercial product program ranges from high-end bespoke glazing solutions for prestigious architectural buildings to domes and continuous rooflights for industrial and agricultural buildings and warehouses.
"Our aim is to build a solid position in the commercial market and become the customers' preferred partner. With our broad product programme and our expertise within daylighting, comfort and smoke ventilation, and not least service and maintenance, we offer our support to customers throughout the entire construction process", SVP, VELUX Commercial, Nicolas Limbach says.
The VELUX Group has been bringing daylight and fresh air into peoples' homes for almost 80 years and has a clear market leading position in the residential market.
The VELUX Group's first step into the commercial market was in 2012, with the launch of VELUX Modular Skylights and a strategy to build a new business area in the commercial market. JET had a leading position in the industrial flat roof segment.
In the beginning of 2019, the VELUX Group launched the VELUX Commercial brand, established the VELUX Commercial division, and started integrating former JET, VELUX Modular Skylights and Vitral people, products, and businesses.
Today, VELUX Commercial operates as one company. Around 1,100 people work in 8 production sites, national sales offices in 11 countries and in central support functions.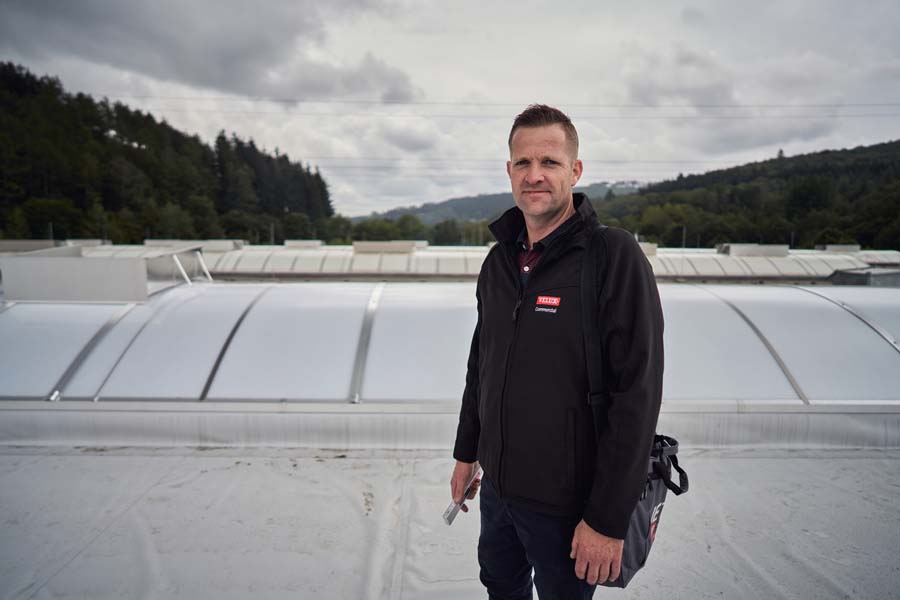 The VELUX Commercial product programme consists of 4 main categories:
Dome Rooflights and Flat Glass Rooflights
A complete range of prefabricated, ready-to-install domes and flat glass rooflights provide single sources of daylight and fresh air as well as smoke and heat exhaust ventilation.
Economic continuous rooflight systems provide large areas of natural, diffused light as well as comfort and certified smoke and heat exhaust ventilation options in a lightweight construction.
Reliable glass systems with design flexibility enable you to produce a building with optimal daylight and fresh air as well as smoke and heat exhaust ventilation to support occupant wellbeing.
Solutions for smoke and heat exhaust ventilation, comfort ventilation and daylight and heat control ensure safety and occupant wellbeing.
Find out more about our expanded product offering by visiting our website here