Harnessing the natural beauty of cork while bringing new meaning to its aesthetic, Tatami is a wall covering from Granorte, inspired by traditional Japanese tatami rice straw mats.

Designed by Marco Carini for Granorte, Tatami creates its effect through contrasting 3D lines that can be installed in horizontal or vertical arrangements. Bringing subtle depth and texture, the cork tile blends the positive influence of nature with uncomplicated aesthetics to deliver a comfortable and calming wall finish.
Available in three colours that reference traditional colours of the mats in the deep brown of Tatami Midnight, wheat of Tatami Natural and sand-like Tatami Light; the wall tile is made entirely from lightweight agglomerated cork. Made from waste of the wine stopper industry, it retains all the properties of cork bark. Durable and with excellent acoustic and thermal insulative properties, agglomerated cork is a natural and renewable material highly suitable for interior finishes.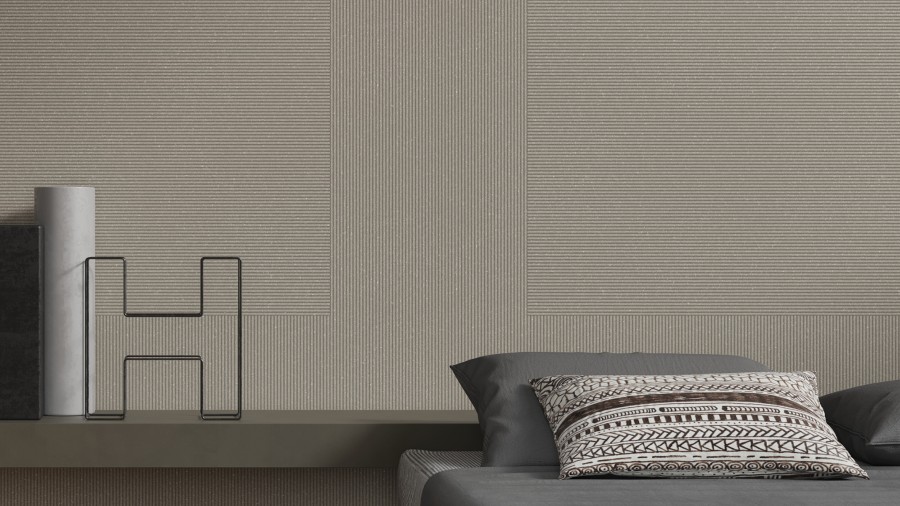 As the link between the wellbeing of occupants and the design of interiors is increasingly acknowledged and explored, cork is enjoying new relevance as an adaptable finish for walls and floors. Capturing the positive emotional influence of nature in a finish that offers superb levels of physical comfort and which can be shaped and coloured in many ways, cork could well be the interior finish of the future.
Tatami uses a water-based Corkguard® finish that aids maintenance and enhances durability. The lightweight tiles are suitable for commercial use and supplied in a large 600 x 300mm format ready for glue-on installation.
For further information, 01785 711131, www.granorte.pt